India is a diverse country with different religions, states, cultures and food options. Yes, you read it right! The variety of food that India has to offer is simply mind-boggling. From the spiciest of coastal curries to the blandest dishes, every state has such strikingly different offerings that it is almost like meeting up the locals and sharing a meal with them. In India, the culinary richness of each and every state can be gauged by trying out its cuisine. So at ShoutLo, we give you a peek into-
The 29 dishes from 29 states of India:
Andhra Pradesh
Andhra cuisine is deeply inspired by the rich cultural heritage, the regional flavors, and Royal Nawabi recipes. Their food is characteristically spicy and tangy with a liberal use of red chilies, green chilies, tamarind, coconut and other Indian spices.
Traditional Andhra Pradesh food includes hot and spicy dishes like tamarind rice (Pulihora), Poppadams, Andhra pappu, Gongura Chutney, Pesaratu, Pulusu, Avakkai Pickles made of raw mango, seasoned eggplant (GuttiVankaya Kura) etc. Other Andhra specialties are Rasam, different types of curd preparations, Sambar, Payasum etc. Andhra Pradesh is also famous for its snacks like Chekkalu, Guggillu, Bondaalu, Mirapakyabajji, Boondi and much more. Non-vegetarian delicacies include chicken fry (KodiIguru), Gongura mutton, chicken gravy (KodiPulusu) etc.
Arunachal Pradesh
Arunachal Pradesh is one of the states of the India where the dishes vary within the region according to tribal influence. As you move towards the eastern side of Arunachal, people are dependent on bamboo and other leafy vegetables which are strictly boiled. Fried food is not very popular as people like to eat either boiled or smoked food. And when you move towards the town of Tawang and places closer to the country of Tibet you will notice that dairy products are more in use. The people closer to the city are more dependent on the normal day to day products. Non-vegetarian dishes are always a preference in Arunachal, and the food is cooked with minimum spices.
Traditional Arunachal Pradesh food includes Rice that is prepared in two different styles Dung Po and Kholam, Nou kai noo som (a chicken preparation with tender fermented bamboo shoots), Nou moo phan (pork blended with local herbs), Nou moo shen (fried pork prepared with bamboo shoots), Paa nung (fish blended with local herbs and wrapped in tong/ekkam and steamed), Pasa (a fish soup prepared from fresh raw fish), Pika Pila, Lukter or powdered chilli prepared with chicken or pork and bamboo shoots, Amin or gravy rice granules prepared with meat, and Baka/kopi boil, a wild eggplant, Ngatok (an authentic fish curry), Pehak, Apong (rice beer), Marua, Chura Sabji,Momos,
For vegetarians too, there are a plethora of choices. Noo phan (boiled fresh tender bamboo shoots flavored with ginger leaves), Phak kho (seasonal green leafy vegetable) that tastes just divine. The Pi koi tome or banana flower gravy with colocasia is another delectable addition to the vegetarian spread.
Assam
Assamese cuisine is a mixture of different indigenous styles with considerable regional variations and some external influences. It is a heaven for non-vegetarians. Delicious pork, chicken and mutton dishes will leave you craving for more. Though spices are used only sparingly while making dishes in Assam but the herbs and delicate flavors, along with the influence from Bengali cuisine, make the food of Assam a joyous affair for all food lovers!
The staple food of Assam is fish and rice cooked in a variety of ways, Steamed rice, Poita (cooked rice soaked overnight) garnished with mustard oil and onions, Komal Saul (soaked with milk). Among the non-vegetarian items that form a part of the Assamese cuisine, the favorites are chicken, pigeon, duck and fish - the most popular varieties being Rohu, Hilsa, Puthi and Chital. Masor Jhol (sour fish curry), Manxo (preferably duck meat), Mati Mahor Dali (black gram dish) are some of the other local non-vegetarian delicacies. Hukoti (made of small dried fish) is also a hot favorite among the native people of Assam and so is Eri Polu which is a unique and exotic non-vegetarian dish of the state.
Some of the local vegetarian dishes are Khar Anja (dish made with raw papaya), Aloo Pitika (mashed potato dish seasoned with green chilies, onion, salt and mustard oil), a variety of Pitikas (mashed potatoes, brinjal or tomatoes), Tenga (a type of sour curry which may be fish tenga or simple vegetable tengas) along with Kahudi, Kharoli And Khorisa (bamboo shoots), and different types of Pithas (rice cakes )- Ghila pitha, Til pitha, Sunga pitha, Tekeli pitha, Bhapotdiya pitha, Tora pitha, Kholasapori pitha & Xutuli pitha.
Bihar
The historically rich land of Bihar is famous for the plethora of delicacies that feature in its cuisine. Their cuisine is mainly a combination of Bhojpuri cuisine, Maithil cuisine, and Magahi cuisine and is predominantly vegetarian. However, there is also a tradition of meat-eating, and fish dishes. People in Bihar like their food to be spicy.
Litti Choka may be the crown jewel of Bihari cuisine, but that's not the only delicacy the state has to offer. Their traditional food includes Sattu, Kadhi Bhari, Khichdi, Ghugni, Pittha (something like momos), Choora (beaten rice, served with a coat of creamy curd and sugar or jaggery), Dhuska (a deep fried item prepared from a mixture of powdered rice and ghee but is salted) and famous Bihari kebabs. As the seasons change so does the Bihari thaali. The constants are rice, roti, achar, chatni and dals.
Though people in Bihar like their food to be spicy, but they all surely have a sweet tooth. Thekua/Khajuria (a snack made from wheat flour, jaggery mixed together, moulded and deep fried), Khaja (can be compared to Greek baklava),Tilkut (Til Burfi), Malpua, Rabri, Kheer, Laktho, Vhurma, Balushai, Anarasa, Pantua (Same as kala jamun but the shape is elongated), Peda, Khurma, Parwal ki Mithai, Khubi ka Lai, Belgrami, Padokkia, Murki, Pirikya, Khurchan, Postaa (dana kaa Halwa), Kasar, Lai, Paan Peda, Gaja, Makhana kheer are the variety of dry sweet delicacies that Bihar offers.
Chhattisgarh
The State of Chhattisgarh, which is aptly known as the "Rice bowl of India" has a rich tradition of food culture. Much like the other states of India, their cuisine is much influenced by the cuisine of the neighboring states and their staple diet majorly constitutes rice, wheat, jowar, and maize.
One of the well known traditional dishes of Chhattisgarh is Iddhar. Mostly the food in Chhattisgarh is made of rice, rice flour, curd and a variety of green leafy vegetables like Lal Bhaaji, Chowlai Bhaaji, Chech Bhaji, Kaanda Bhaaji, Kochai Patta, Kohda and Bohar Bhaji. The other traditional dishes includes Muthia/Faraa (rice rolls in white sauce), Aamat, Chila(dosa like dish made with rice batter), Bhajia (pakodas), Sabudana Khichdi, Bara (a unique variant of Vada), Dudki kadi, Angakar roti, Chousera roti (rice puris). One of the common meals is Bore Baasi (dipped rice from last cooked meal).
Even a variety of sweets like Gulgula (bobra), Bidiya, Dhoodh Fara, Bafauli (local chana dal sweet), Kusli, Balooshahi And Khurmi (Sewaiya) are prepared at the slightest of occasions in this state.
Goa
Goan cuisine, like the land itself, is a mix of east meets west. It has many flavors and tastes with its vast treasure trove of culinary delicacies. Goan food is simple but most, though not all of it, is chili hot, spicy, and pungent. No other cuisine in India can claim such contrasting influences. Items made from rice, fish, and coconut abounds in nearly every Goan meal.
In the traditional dishes of Goa, seafood always has a pride of place is some form or the other. From fried fish to exotic concoctions like ambot-tik, sea food is usually a must on the menu. Kingfish is the most common delicacy. Others include Pomfret, Shark, Tuna and Mackerel. Seafood such as squids, prawns, lobsters, crabs, clams, ladyfish, mussels, and oysters are used to make a variety of curries, fries, soups and pickles. Besides fresh seafood, dried and salted fish dishes known as Fish Suke or Dhabdhabit are also highly prized by Goans.
Since Rice and Goan fish-curry is the staple of Goans, the Goan cuisine also has a wide variety of other significant specialities like Fried Fish, Fish Udid Methi or Uddamethi, Crab Xec Xec, Chicken Carfreal, Sorpotel (rich stew which is made from pork) , Mushroom Xacuti, Mackerel Reacheado, Sanna(a dry rice cake, considered to be a Goan variant of idli), Goan Sausages, Solachi Kadhi (Kokum curry), Canja de Galinha (a type of chicken broth served with rice and chicken), Samarein Chi Kodi (Goan curry made with fresh and dried prawns), Vindaloo, Feijoada (a stew brought by the Portuguese), Patoleo or Patoli, Balchão, Tondak and Chamuça (a Goan derivative of the samosa)
The well-known sweet dishes in Goa are Arroz doce (a Portuguese derivative of kheer), Bebinca (famous Goan multi-layered cake) Nevryo, Khaje, Revdyo, Peda, Puran Poli, Sakhar Bhat, Mangane, and Payasa.
Gujarat
Despite having an extensive coastline providing wholesome seafood, Gujarat is primarily a vegetarian state. The Gujarati cuisine is delightfully delicious with a combination of leafy vegetables and pulses subtly flavored with spices to the accompaniment of rice and a variety of bread.
The typical Gujarati thali consists of Rotlo (roti), papad, dal, kadhi, Bhat (rice), shaak/sabzi, chutneys, pickle, sweetened yogurt, Kathor, Farsaan like Dhokla, Pathra, Samosa and Misthaan like Mohanthal, Jalebi, Doodh Pak, Gharis, Nankhatais etc. Some of the other popular dishes of Gujarat are Khaman Dhokla (a salty steamed cake), Khakhra, Fafda, Thepla, Oondhiya, Khichdi, Debra (flour mixed with spinach and yoghurt), Surat Paunk, Chakli and Sev Ganthia
Haryana
Haryanvi cuisine is like the people of Haryana - simple, earthy and inextricably linked to the land. Their food is rich and designed to delight and satisfy, rather than dazzle. Haryanvis are predominantly vegetarian and some of their dishes are highly inspired from the Punjabi Cuisine.
Some of the traditional dishes from the cuisine of Haryana are Kachri Ki Sabzi, Singri Ki Sabzi, Methi Gajjar, Hara Dhania Cholia, Kadhi Pakora, Mixed Dal, Khichdi, Bathua Raita, Bajra Aloo Roti, Bhura Roti with Ghee, Meethe Chawal, Tamatar chutney and Aloo ki tikki. Since Haryana is popular for its cattle wealth, there is no dearth of milk as well as milk products in the cuisine of Haryana. In fact, Milk, buttermilk and ghee form a compulsory part of the diet of a typical Haryanvi's meal. Even the sumptuous desserts Gajar-ka-Halwa, Alsi ki pinni, Kheer Churma, Malpuas and Raabri are churned out of easily available ingredients.
Himachal Pradesh
Himachal Pradesh apart from being blessed with breathtaking natural beauty is also a tasteful blend of exquisite Pahari cuisine. The day-to-day food of Himachal is very similar to that of the rest of north India, but their cuisine has a unique aroma and flavor to it.
Traditionally, Himachali cuisine is dominated by red meat and wheat bread, but lentil, broth, rice are vegetables are also part of their cuisine. Dham is the most popular traditional mid-day-feast served during all the celebrations and festivals in Himachal. It includes aromatic rice, moong dal, madra of kidney beans and Mitha Bhatt or Mithdee teamed with boor ki kari and sweet and sour sauce made from tamarind and jaggery. Some of the other specialities of Himachali cuisine includes Mash daal, Manee, Chaa Gosht, Kullu Trout, Auriya Kaddu/Kaddu ka khazta, Aloo Palda, Pateer, Chouck, Babru (Himachali version of the famous North Indian kachoris), Sidu, Bhey, Pahadi chicken, Channa Madra, Chamba style fried Fish, Bhagjery, Patande, Tudkiya Bhath, Akotri, Gahat Ka Shorba and Madira.
Jammu and Kashmir
The State of Jammu & Kashmir is known for its traditional and street foods. But the food of Jammu and Kashmir differs from region to region. While Kashmiri cuisine is essentially meat-based, Jammu is predominantly vegetarian and has a staple diet of rice, wheat, and beans.
Jammu cuisine features various chaats, especially Gol Gappas, Kachalu, Chole Bhature, Gulgule, Rajma Kulche and Dahi Bhalla. Their main course includes Ambal, Khatta Meat, Kulthein Di Dal, Dal Patt, Maa Da Madra, Rajma with Rice, and Auriya. Jammu is also known for its Sund Panjeeri, Patisa and Kalari cheese.
Since Kashmiris consume meat voraciously, Meat, along with rice, is the most popular food item in Kashmir. Mutton and Turnips, Chicken and Spinach, Fish and Lotus Root are other very popular combinations in Kashmiri meals. Popular vegetarian dishes of Kashmir are Dum-aloo and Chaman- fried paneer in a thick sauce. Sweets do not play an important role in Kashmiri cuisine. Instead, Kahva is used to wash down a meal.
The highlight of Kashmiri cuisine is the formal banquet called Wazawan that includes a spread of over 36 courses. Almost all the dishes are meat-based (lamb, chicken, fish, but never Beef). It is considered a sacrilege to serve any dishes based around pulses or lentils during this feast. It is served in a large serving dish piled high with heaps of rice, decorated and quartered by Seekh Kababs, Pieces Of Meth Maaz, Tabak Maaz, sides of Barbecued Ribs, and Safed Kokur And Zafrani Kokur, along with other dishes. The meal is accompanied by yogurt garnished with Kashmiri saffron, salads, Kashmiri pickles, and dips.
Jharkhand
The Jharkhandi cuisine is traditional and a combination of various locality in Jharkhand Region. The cuisine has both vegetarian and non-vegetarian dishes. Though the people of this state generally don't relate to mouth-watering delicacies, but like all the other states it too has some staple and a delicious treasure trove of recipes. Some are traditional and others are adopted from a mixed culture of adjoining areas.
The staple food of Jharkhand is Daal, Bhaat, and Tarkari. However, there are several popular exotic dishes like Dhuska(prepared from rice and lentil batter) served with with traditional ghugni (a simple curry made with black chickpeas), Litti, Pittha(prepared with wheat flour, suji, rice and it's stuffed with vegetables and lentils), Rugra(type of mushroom), Chilkha Roti (prepared using rice flour and besan), Malpua (desi pancake), Bamboo shoots, Aloo Chokha (prepared with mashed potatoes, fried onion and spices)
Karnataka
Kannada cuisine, being one of the oldest cuisines is a felicity for a foodie and includes many vegetarian and non-vegetarian dishes.
Some typical dishes include Masale dose, Mysore Masala Dosa, Bisi bele bath, Jolada rotti, Chapati, Ragi rotti, Akki rotti, Saaru, Idli-vada Sambar, Maddur Vade, Vangi Bath, Khara Bath, Kesari Bath, Benne dose, Neer Dose, Ragi mudde, Paddu/ Gundponglu, koli saaru (chicken curry), Maamsa Saaru (Mutton Curry), and Uppittu. Some districts are famous for spicy varieties of pork curries while coastal Karnataka boasts of many tasty seafood specialties. Among sweets, Mysore Pak, Holige, or, Obbattu, Dharwad pedha, Chiroti, Sajjige, Kadabu/ Karjikaayi are well known.
Kerala
Kerala, known as the 'Land of Spice' is every food lover's paradise. The cuisine of Kerala offers a multitude of both vegetarian and non-vegetarian dishes, ranging from the traditional Sadya (traditionally a vegetarian meal served on banana leaf) to seafood delicacies. Most of the non-vegetarian dishes are prepared using fish, poultry and red meat with rice a typical accompaniment. Chilies, curry leaves, mustard seeds, turmeric, tamarind and asafoetida are all frequently used.
Some of the traditional dishes of Kerala are Puttu (cylindrical steamed rice cake) and Kadala Curry (black chickpeas/kala chana), Appam with Stew, Dosa Ghee Roast with Kerala Style Sambar, Idiyappam/Noolappam with Egg Curry, Nadan Kozhi Varuthathu aka Spicy Chicken Fry, Kerala Prawn Curry, Kallumakkaya Ularthiyath or Mussel Stir Fry, Erissery or Pumpkin and Lentil, Naadan Beef fry or Kerala Style Beef Fry and Malabar Parotta, Kerala style Fish Molee/Moly, Tapioca and Fish Curry and Puttu.
Madhya Pradesh
Apart from being home to various monuments, forts, temples and lively bazaars, Madhya Pradesh also offers some mouth watering traditional dishes that represents different cultures.
The food of Madhya Pradesh differs from region to region and offer both vegetarian and non-vegetarian food. Some of the popular food items of Madhya Pradesh are Kusli, Lavang Lata,Poha Jalebi, Pilaf With Peas, Indori Puri Palak Ki, Daal Bafla(made of wheat and is served with ghee and daal), Bhutte Ka Kess(made of milk and corn), Garadu, Chakki Ki Shak, Palak Puri, Gosht Korma, Roghan Josh, Spicy Kebabs, Biryani, Korma, Fish, Meat and Keema.
Maharashtra
The rich divergent culture, palate, and traditions of the nation is imbibed in the soil of Maharashtra. Traditionally, Maharashtrians have considered their food to be more austere than that of other regions in India. They pride themselves on having the best, most exclusive restaurants of the country as well as the cheapest and yet mouth-watering tapdis for their street food.
Maharashtrian/Marathi cuisine covers a range from having mild to very spicy dishes. While wheat, rice, jowar, bajri, vegetables and lentils forms the staple of the Maharashtrian diet, fish curries and rice are quiet popular in the coastal belt, and mutton curries in the east. Other than the Maharashtran thali that comprises of Puran-poli, bhaaji (vegetable dish seasoned with Goda masala), chutney, koshimbir, papad, rice, varan (plain old boiled dal), Amti, Rassa and pickles, few common and popular snacks of this state are Vada-pav, Pav-Bhaji, Poha, Chivda (spiced flattened rice), Upma, Misal Pav(Kolhapuri preparation), Matar-usal-pav, Thalipeeth(spicy pancake eaten with yogurt), Sabudana Khichadi, Bhadang(spicy puffed rice), Shira(semolina pudding), Chana daliche, Sabudana Vada, Methi Vada, Chili bhajji and Bombay Sandwich.
Manipur
Manipur has about 33 different tribes and each has its own distinct cuisine. But mostly all their dishes are typically spicy and healthy. Ngari (fermented fish), Iromba, Chamfoot, Morok and various indigenous herbs are popular in this state and are used in their foods often.
While their staple food is rice along with fish and vegetables, some popular dishes include, Nga-Thongba (fish curry), Ooti (a typical Manipuri vegetarian dish), Chagem Pomba (made with fermented soya, mustard leaves), Chamthong or Kangshoi (a stew cooked with seasonal vegetables), Mangal Kangtak (green pea curry), Sana Thongba and Morok Metpa or Malta Meh (side dish).
Meghalaya
Meghalaya is home to three Mongoloid tribes and has a unique cuisine. Their staple food is rice with spicy meat and fish preparations. They rear goats, pigs, fowl, ducks, and cows and relish their meat. Meghalayan cuisine can be divided into three distinctive styles: Garo, Khasi, and Jaintia.
The popular dishes of Khasis and Jaintia are Jadoh, Ki Kpu, Tung-rymbai, and pickled bamboo shoots. Bamboo shoots are also a favorite dish of the Garos. Garos eat most non-domesticated animals, though their everyday staples are simple foods such as rice with kapa. Kapa can be of different kinds, such as with various kinds of meats, vegetables, etc. They also eat Minil (sticky rice), Sakkin gata, Nakam (dried fish) and Gran (dried smoked meats).
The most famous foods of Meghalaya are Jadoh, Nakham Bitchi (soup), Dohkhlieh (salad), Pumaloi and Blood sausage.
Mizoram
Mizoram's cuisine is mild, zesty and tinted with influences of North Indian and Chinese cuisines. The aura, the look the taste of Mizo food is sure to tickle the taste buds leaving one craving for more. Like in most of the North-East regions, rice is the staple and usually goes with a non-vegetarian preparation, usually fish, with fresh, local and seasonal vegetables.
Mizo people are ardent fans of meat and consume it in different forms such as pork, beef, chicken, duck, lamb, etc. Their local specialty is Bai (made of pork, spinach, and bamboo shoots). Other popular delicacies of Mizoram are Arsa Buhchiar (chicken), Vawksa Rep (smoked pork), Sawchair (pork and chicken accompanied by rice), Misa Maas poora (shrimp), Poora Haah (Roast duck curry), Koat Pitha, Poora Mach, Paanch Phoran Tarka, Bamboo shoot Fry and Laksa Stock. The popular beverages here are Lubrusca grape wine and Zu (a form of tea).
Nagaland
Naga cuisine is known for its variety and simplicity. Nagas tend to prefer boiled edible organic leaves and their food is spicy. Rice, pork, chicken, dog, insects and worms, vegetables, and famous chili sauces are essential in the Naga diet.
A typical Naga meal consists of a meat dish, a boiled vegetable dish or two, rice and chutney (Tathu). Some common dishes are fermented bamboo shoot with fish and pork, Axone (soyabean) with smoked pork and beef, Anishi(dry colocasia stems and leaves), Bushmeat (dogmeat), Akini (perilla seeds), Chokibo (snails) and Samathu (pork)
Odisha
Odisha is a quintessential gourmet central for every foodie. With a simple yet delicious cuisine, Oriya dishes are rich and varied and rely on local ingredients. Rice paired with vegetables, is the staple food of the people in this state. But a majority of the people from Odisha are non-vegetarians and fish forms an integral part of their traditional cuisine.
A typical main course consists of rice or chapatti, along with Dal, Bhaji, Bharta (mixed vegetable curry), Ambila/Sakara (sweet and sour preparation) and dessert. Other famous dishes of this state are Khechadi, Dalma, Chungdi Malai (prawns in coconut milk), Chhena poda, Ghanta(sauté veggies), Kankara Jhola (Crab meat and potato curry), Maachha Jhola (Fish curry), Pakhala Bhata, and Soriso Maacha (Pan fried fish)
Punjab
Punjabi Cuisine is one of the most distinct and popular Indian cuisines offering a vast variety of delectable and exotic vegetarian and non-vegetarian dishes that are prepared with varied traditional culinary styles, particularly the tandoori style.
Some favorite delicacies from the land of bhangra are Sarso ka saag with Makki ki roti, Butter Chicken, Amritsari Kulchas, Chole bahture, Paranthas, Daal Makhni, Amritsari Fish, Paneer Tikka, Punjabi Kadhi Pakoda, Rajma Chawal, Gobhi-shalgam-gajar achar, Pinni, Halwa, Shakkar Para, and Lassi.
Rajasthan
The state of Rajasthan is famed for its rich regal culture, heritage, and cuisine. Due to arid nature of the region, the extreme climatic conditions, scarcity of water and vegetation, Rajasthanis have moulded their culinary styles in such a way that many of their dishes can be shelved for several days and served without heating. But Rajasthani cuisine offers some exotic and scrumptious combo meals and dishes that are sure to delight the taste buds of foodies.
Rajasthan is known for its snacks like Bikaneri Bhujia, Mirchi Vada, Kalmi Vada, and Pyaaj Kachori. Some of the other famous delicacies from the land of the Maharajas are Dal Bati Churma, Laal Maas, Bajre ki roti and Lashun ki chutney, Mohan Maas, Gatte ki sabzi, Shahi Gatte, Rajasthani Kadhi, Panchmel ki Sabzi, Khichdi. Rajasthan is also known for its toothsome sweets like Ghujia, Ghevar, and Balushai.
Sikkim
Sikkim has a blend of cultures and traditions of Nepal, India, Bhutan and Tibet. The Sikkimese cuisine is a reflection of this diversity.
Most popular and easily available food of Sikkim is Momos and Thukpa/Gya-thuk (Tibetan style noodles in soup). From roadside shacks to the most expensive restaurants, you will find these dishes on every menu. But Sikkimese cuisine is much more than just Momos and Thukpa. Kinema curry (Fermented soybean), Gundruk and Sinki Soup (Fermented vegetable soup), Gundruk ko Achar (Pickle), Chhurpi Soup (Traditional cottage cheese), Chhurpi ka Achar (Pickle), Chhurpi-Ningro Curry (Chhurpi with wild fern), Sael Roti (Fermented rice product), Shimi ka Achar (String bean pickle), Pakku (Mutton curry), Chang (Thomba) and Mesu Pickle (Fermented bamboo shoot) are some of the other famous local dishes of Sikkim.
Tamil Nadu
Tamil Nadu has a rich cuisine involving both traditional vegetarian and non-vegetarian dishes. Grains, lentils, rice and vegetables are the main ingredients of the traditional foods of Tamil Nadu.
During Virundhu (feast) in Tamil, Saapadu (a typical meal) consists of rice with other typical Tamilian dishes is served on a banana leaf. Some of the other common and popular dishes of the region are Idly, Dosa, Vada, Pongal, Uttapam, Banana Bonda, Rasam, Sambhar, Lemon Rice, Coconut Chutney and Paruppu Payasam. The most famous and popular beverage of this state is Filter Coffee.
Telangana
Telangana may be a newly formed state in India but its distinctive cuisine retains the old flavors and includes a wide variety of sweet and savory dishes. The staple food in Telangana is millet bread with spicy accompaniments. The cuisine of Telangana is the spiciest of all Indian cuisines and hot pickles are a must with daily meals.
Jowar roti, Jowar ghatka, Maize vadas (makka garelu) are stapled bread eaten during meals. Some of the famous and popular dishes of this state are Koora (curry), Sajja Rotte, Makka Rotte, Uppudi (broken) Rice, Jonna Rotte (sorghum), Vankaya Brinjal Pulusu, Arintikaya Banana Pulusu Or Vepudu, Palakoora (spinach dish with lentils),Boti, Thunti Koora (prepared using red sorrel leaves), Sarva Pindi (spicy pancake), Tomato Kura, Salla Charu, Dosakaya Pappu and Pachi Pulusu.
Non-vegetarian dishes include Kodi Pulusu, Mamsam (meat) Vepudu. Other popular non-vegetarian dishes are Golichina Mamsam(spicy mutton fry), Telangana Mutton Curry, Mutton Pulao, Kodi Pulao, Komzu Pitta Roast, Talakaya Kura, Mutton Liver Fry, Oorru Kodi Pulusu(flavored chicken curry), and Vepudu.
Tripura
Tripura has a rich heritage and cultural past. The cuisine of Tripura has considerable variety and you get plenty to savor in both vegetarian and non-vegetarian segments. The traditional cuisine of Tripura is called Mui Borok.
One of the most important ingredients of Tripuri cuisine is Berma (fermented dried puthi fish). It is used as a spice in most of the dishes. Some of the famous delicacies of this region are Awandru, Kosoi Bwtwi (Made with berma and beans), Chakhwi, Chakhwtwi, Chakhwtwi Kwthwng, Thokni Chakhwi, Mosdeng Serma ( Tripura chutney), Chatang, Deng, Gudok, Hang, Ik, Muitru, Hontali, Muhr, Mwkhwi, Napek, Peng, Rabra, Ruk, Ser, Sok, Yohk and Yaksapik.
Uttar Pradesh
The culinary narrative of Uttar Pradesh reflects the diversity of its cultural landscape. The food specialties here are wide, ranging in variety, taste, and flavor. Their cuisine is categorized into six groups- sweet, sour, salty, spicy, bitter and astringent.
Some of the most famous delicacies of UP are Puri-Aloo, Kachori, Dum Pukht Biryani, Meat, Korma, Kababs, Pasandas (tender steak), Nargisi kofta, Kundan Kaliya (mutton), Zamin Doz and Murg Mussallam.
Even sweet delicacies like Agra ka Petha, Mathura ka Peda and Meerut ki Gazak and Rewri are quite popular.
Uttarakhand
The beautiful state of Uttarakhand has a very simple, yet delicious cuisine. The food habits of the people change according to the changing seasons. So, if in winters Mathir and Til Laddus or Madua Rotis are preferred, in summers, Dubkas with Chholia Rotis are savored.
Some of the other famous dishes of Uttarakhand are Phanu (lentis), Kafuli (Spinach gravy), Thechwani (Radish root), Chainsoo (black gram daal), Jhol, Bhaat, Gahat ke paranthe with chutney and Roat
West Bengal
West Bengal is famously known as the land of Maach aar Bhaat (fish and rice). Their cuisine is as rich and distinct as the state itself. Bengali cuisine is also known for its subtle (yet sometimes fiery) flavors and its spread of confectioneries and desserts.
Traditional food of West Bengal includes Dimer Dhokkar Dalna and Luchi, Bhapaa Aloo, Chingri Malai Curry (Prawns), Sorsebata Ilish Maach, Bengali Lamb Curry, Doi Maach, Baigun Bhajja, Patishapta and Sandesh,
Some of the other delicacies that form part of this cuisine are Sukto (a bitter preparation of bitter gourd, brinjal, sweet potato and plantain), Ghonto (vegetables, with or without fish, cooked in milk), Jhol, Ambole (sweet and sour dish of fruit, vegetables or fish) and Pitha (cakes of rice flour or sweet potato fried in syrup)
We are sure after reading this article a gastronomical affair has started a blast of flavors inside your mouth. So, next time when you travel try these scrumptious, mouth-watering and drool-inducing dishes and gauge the culinary richness of each state.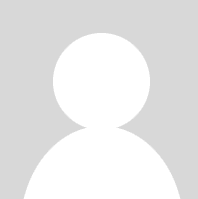 About Author
A girl with Atlas in her hands, adventure in her eyes, wanderlust in her blood. Professionally, she creates and curates socially relevant viral-worthy content. Abhilasha's life and work led her to her current role as an Entrepreneur. 
Best Deals in Chandigarh
---
Install App