Buffet Deals
Actual Price
Rs.499
Discounted Price
Rs.449
Lunch
Non-Veg Lunch Buffet
Actual Price
Rs.529
Discounted Price
Rs.479
Actual Price
Rs.599
Discounted Price
Rs.549
Dinner
Non-Veg Dinner Buffet
Actual Price
Rs.649
Discounted Price
Rs.599
Additional Cashback Promo Codes:
20% Cashback up to Rs.60 on min billing of Rs.300
SHOUTBACK20
Rs.100 Cashback for New User on min billing of Rs.200
SHOUTBACK25
20% Cashback up to Rs.80 on min billing of Rs.500 only on SPA deals
SHOUTSPA20
Actual Price
Rs.150
Discounted Price
Rs.75
Actual Price
Rs.190
Discounted Price
Rs.99
2 Hot/Cold Coffee With 1 Veg Grilled Sandwich
Actual Price
Rs.729
Discounted Price
Rs.475
2 Hot/Cold Coffee With 1 Snack (Veg Cigar Rolls/Crispy Baked Potato)
Actual Price
Rs.675
Discounted Price
Rs.375
About Xtreme Chandigarh
Xtreme Chandigarh is among the best sports bars in Chandigarh that is adored by sports lovers. With the live screening of matches, pool table, beer pong table, foosball, darts and many more forms of entertainment, XSBG creates an ambience that is filled with excitement. One can also play games like Pool, Air Hockey, Foosball, X-Box, Ludo, Snakes & Ladders and more with their groupies. From huge projector screens streaming live matches to other modes of sports entertainment like games to a well-stocked bar, this sports bar has everything.
Not only does XSBG offer an electrifying ambience, but it also offers flavourful food and zesty drinks that will make any foodie go weak in the knees. One can sip on scintillating drinks like beer, whiskey, scotch and more and gorge on delicious finger food like Crispy Corn, Pizza, Nachos, Honey Chilli Potatoes, Fries. All in all, it is a worthy experience if you truly want to enjoy your favorite sports.
Map and Directions
SCO 1086, Sector 22, Chandigarh, 160022
Sector-22,Chandigarh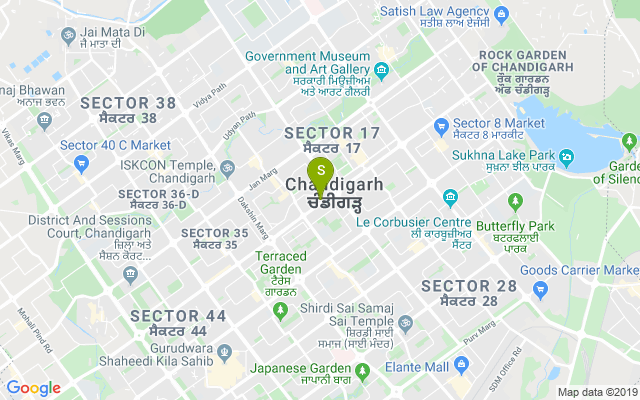 Reviews & Ratings
Xtreme Chandigarh is Rated
5
Star based on
8
Reviews
Select Your Rating Below
Recent Reviews By Users
INDERJEET SINGH
Rated 5 Stars on 31st Dec 2019
SAMEER SHARMA
Rated 5 Stars on 07th Dec 2019
ANSH SHARMA
Rated 5 Stars on 18th Nov 2019
RITIKA SHARMA
Rated 5 Stars on 15th Nov 2019
HANI JINDAL
Rated 5 Stars on 15th Nov 2019
NIHARIKA ARORA
Rated 5 Stars on 15th Nov 2019
SHAGUN KASHYAP
Rated 4 Stars on 15th Nov 2019
ABHILASHA SIDANA
Rated 5 Stars on 29th Oct 2019
Best Deals in Chandigarh