Sip 'N' Bite At A New Premium Coffee And Burger Brand, Lord Petrick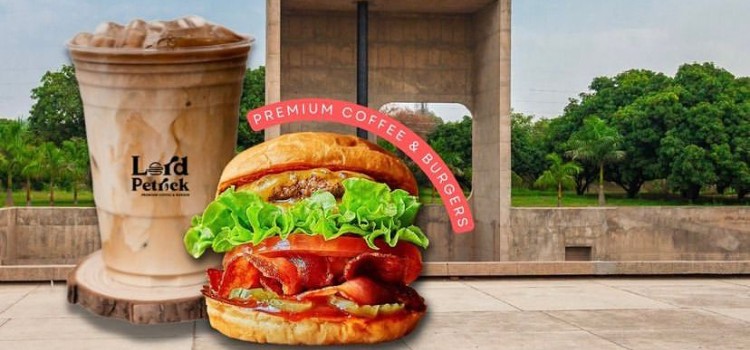 Do you ever struggle between the desire for a steaming cup of aromatic coffee and the craving for a juicy, scrumptious burger? You are not alone because we Indians love quick sips in-between everything, don't we? Well, your struggle can take another road now because a Premium Coffee and Burger Brand, Lord Petrick has come your way. Step into a world where Burgers and Coffees are best friends and Lord Petrick takes center stage.
Lord Petrick is a proud brand of a reputed pizza chain, Lapino's Pizza, that is aware of the pulse of Indian taste buds. It is here to introduce a captivating fusion of premium coffees and gourmet burgers. We know your unshared love for delectable pizzas at Lapino's. Well, we are also sure that you will share the same love for the premium burgers offered at the brand of the same family, Lord Petrick.
Brew-tiful Coffees and Smiles at Lord Petrick
Whether you are a fan of the bold flavor of an espresso shot that packs a punch or you prefer the creamy perfection of a classic cappuccino, the baristas at Lord Petrick will offer masterpieces that will leave you wanting for one more sip. From hot coffees like Latte, Espresso, Turkish Hazelnut, Mocaccino, etc., to cold brews like Dark Frappe, Peanut Butter Coffee, and Toffee Nut Frappe, you will be served with an extensive menu of aromatic coffees.
A Lineup of Mouthwatering Burgers
When it comes to their showstopper burgers, we just cannot praise them enough! We can vouch for the fusion of flavors infused in their tempting burgers including, Veggie Loaded Burger, Veggie Bomber Burger, American Grilled Burger, Moroccan Chicken Burger, Rockstar Burger, and the list goes on.
To complement their mouth-watering burgers and coffees, Lord Petrick also offers delectable delights including shakes, fries, poppers, chicken wings, desserts, refreshing beverages, and much more.
No, that's not it. There's still more!
The quirky ambience of Lord Petrick will add an extra layer of charm to your meal. Pictured walls will make you smile with their vibrant artwork and the quotes will provide you an essence of the playful spirit of Lord Petrick.
Looking for a delightful brunch, a quick pick-me-up, or a laid-down evening snack? Lord Petrick is your go-to destination. Get ready to LOL (Laugh Out Latte) and gorge on belly-bustling burgers. So, when are you going to have your stellar combination of burgers and coffees?
Address: SCO NO.26-27, Madhya Marg, Sector 8-C, Chandigarh