Intoxicating Booze Meets Delicious Food At This NYC Themed-Bar Exchange In Chandigarh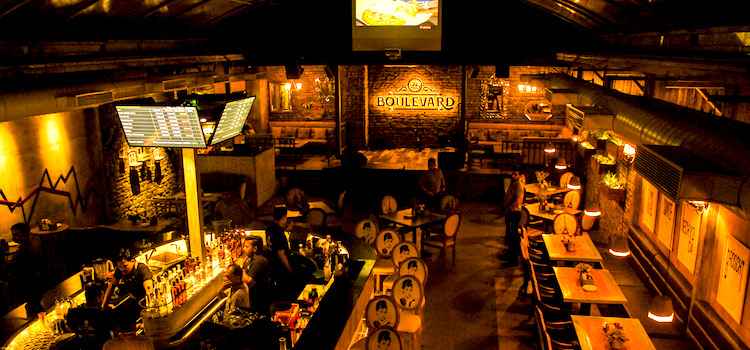 Chandigarh De Gabrus and Mutiyaars love heading out and their going out scenes have somehow undergone a drastic change. With the standard of life improving, Chandigarh Di Swaggy Janta's chilling scenes have also improved. With more and more swanky bars, restaurants and cafes opening up in Chandigarh, the experience for all the foodies is sure to reach cloud nine. In such a scenario, a recently-opened Bar Exchange has been the talk of the town and has been giving Chandigarh's food and party lovers a new place to chill and hang out. Still can't guess?
Yes! We are talking about none other than the NYC Themed-Bar Exchange in Chandigarh- 26 Boulevard: The Big Daddy Of Bar Exchanges!
We, at ShoutLo, can't wait to spill the beans about this one……
Get Ready For The Big Daddy Of Bar Exchanges: 26 Boulevard Chandigarh!
If you are tired of heading to the regular bars in Chandigarh, then fret not! This newly-opened Shabby Chic Bar Exchange is giving all the booze lovers another reason to head out. Located on the posh restaurant street in Chandigarh, 26 Boulevard is a Bar Exchange that is inspired by the New York City Vibe and Culture. A perfect blend of fun and classy, 26 Boulevard brings forth Chandigarh's most swanky bar exchange.
To make your boozing experience even more fun and exciting, 26 Boulevard presents its application for IOS and Android that will enable you to feel the excitement of bidding for your own drinks on the go. So, you can check the real-time prices of drinks while at home and the moment you sense a market crash, you can head to the captivating Bar Exchange with your buddies to make the most of it. Get ready to experience the rush of an absolutely enthralling bar exchange in Chandigarh!
Immerse Yourself In The Shabby Chic Theme!
A gorgeously decked up bar exchange furnished to create a New York City-cum-Paris vibe greets you as you enter 26 Boulevard. Decked up using furniture that gives off old and shabby feels, 26 Boulevard with its Shabby Chic Charm slowly and steadily draws you in and gets you in the groove to party. What adds to its beautiful ambiance is the First Ever Island Bar with an open Terrace lounge that serves the world's liquor to the booze lovers in Chandigarh. With such a unique theme, 26 Boulevard brings for you a global gastronomical and visual experience that will hold you and will make you stay longer at this beautiful bar exchange!
Enthralling Ambiance With Live Performances is 26 Boulevard's Way of Fun!
Adding another feather to their cap, 26 Boulevard sets the pace for a rocking time by organising awesome gigs from time to time for all the party and live music lovers in Chandigarh. Almost every evening, one can immerse themselves in the melody of live music being played by a rocking band or a musical artist at this bar exchange. If you love the sound of live music and like to indulge in drinks and food as you chill, then 26 Boulevard is your new muse. Just get ready to groove to the tunes of your favorite artists at one of the most amazing bar exchange in Chandigarh!
Devour Your Taste Buds in a Blend Of Gastronomical Food and Intoxicating Booze
26 Boulevard is a Bar Exchange that is not only gorgeously upholstered but serves delectable food and zesty drinks. With expert chefs and bartenders curating the menu, they bring forth a kaleidoscopic array of food and drinks to appease the gourmand in you. Their aim is to swank up the classics while retaining the original flavours and present them in a new way in the rustic surroundings to completely blow your mind.
Some of the dishes like Spinach Watermelon & Berry Salad, Chimichurri Sole Tikka, Mushroom & Cheese Cigars, Honky Tonk Lamb Burger, Grilled Zucchini and Ricotta Cannelloni are as exquisite to taste as they sound and are a must try at this alluring place. For those of you with a sweet tooth, their chef offers a mouth-watering treat to appease your foodie soul in the form of Coffee Rosagulla Tiramisu. So, drool no more as 26 Boulevard is here to your rescue!
Coming to the drinks, the amazing bartenders at 26 Boulevard have come up with the zingiest cocktails & mocktails to elevate your evenings. Some of the intoxicating cocktails that you must not miss are Aam Panna Mojito, Mint Masala LIIT and Banta Cocktails including flavors like Orange Jaljeera & Nimbu. For those of you off alcohol, 26 Boulevard's mocktails like Evolution, Avocado Shake, Milk & Kiwi Smoothie will steal your heart away.
With a well-stocked bar, 26 boulevard brings forth the world's liquor at your disposal. What's even more captivating is their Bar Exchange App that adds excitement to your boozing experience. Just like the stock exchange, their bar exchange can crash too which will enable you to fetch more drinks at a lesser price. Wohooo! Now, who doesn't want that!
No Breaking The Bank As 26 Boulevard Offers Everything At Pocket-Friendly Prices
By now, we are sure you must be worried about breaking the bank to visit the biggest daddy of bar exchanges. But wait! 26 Boulevard becomes all the more amazing as it offers mouth-watering food and zingy drinks at an unbelievably pocket-friendly price. Yes! So, no more will you have to break the bank for an outing with your buddies. Just call up your yaars and head to the 26 Boulevard right away!
Address: 26 Boulevard, SCO 21, Backlane, Madhya Marg, Sector 26, Chandigarh
Call: 07268999996
Timing: 12 PM to 12 AM
Follow on: 26 Boulevard Chandigarh
Drunk Is When You Feel Sophisticated But Can't Pronounce It. To Get That Drunk, Head To The Big Daddy of Bar Exchanges: 26 Boulevard, Chandigarh!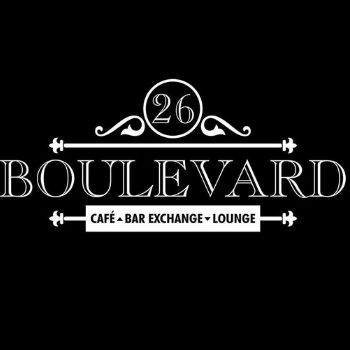 SCO 21, Madhya Marg, Sector 26, Chandigarh, 160019