The most common tradition that everybody makes sure to continue would be keeping a New Years resolution. Now we all know keeping it is pretty easy but initiating and maintaining it, is very difficult. But despite all odds, everybody makes at least one resolution every year.

One of the most kept resolutions would be eating healthy and ironically that is also one of the most unsuccessful resolutions of all times. But why? Haven't we heard the saying 'Health is Wealth' since childhood?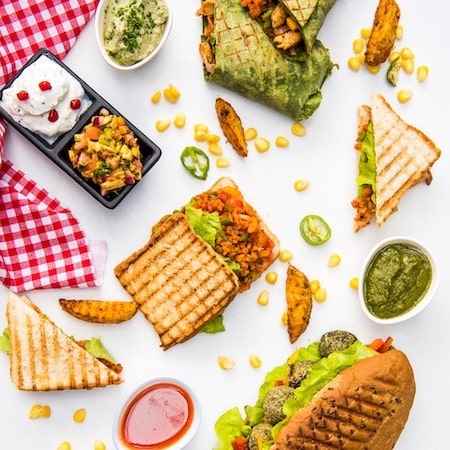 And what's trending nowadays is being Vegan. Not just in the diet, it goes from vegan bags to vegan clothes to vegan shoes and with the coming time, everybody is getting aware of the fact that Veganism exists. Try searching #vegan on Instagram, and you'll be bombarded with tons of pictures related to it.
What Exactly Is Veganism?
Veganism is the practice of restriction from the use of animal products, particularly in the diet. A follower of the diet is known as a vegan. There are many ways to embrace vegan living. But the amalgamation of veganism would be having a plant-based diet avoiding all animal foods such as meat (including fish, shellfish and insects), dairy, eggs, and honey. Donald Watson was the person who coined the term vegan in 1944 when he co-founded the Vegan Society in England but specifically in India, Veganism gained its popularity in the recent years only.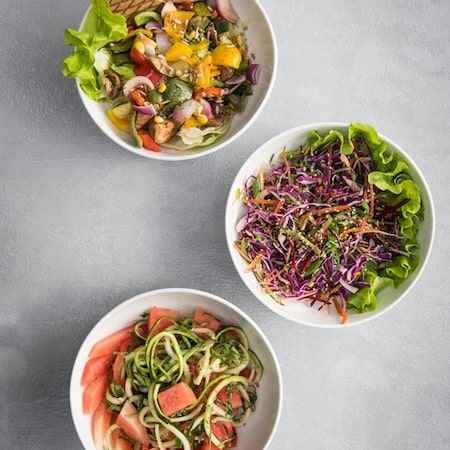 The fact that the amount of restaurants serving delicious but unhealthy food is more than the ones serving healthy food and this could easily create a distraction because let's face it healthy food isn't as delicious as junk food. But there is one place in Chandigarh which serves food that tastes amazing and is healthy at the same time - AJA, Fresh, Grilled & Healthy.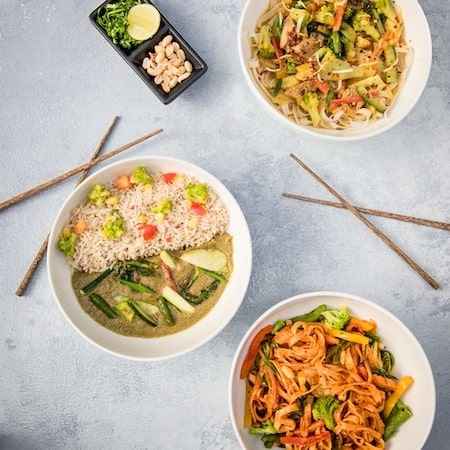 Various people are converting from vegetarians/non-vegetarians to vegans. It was quite a task to find vegan options in Chandigarh before but now AJA has made it very easy since they serve various options in vegan food alongside with general healthy food. Aja is also a great place for the people searching for gluten-free options.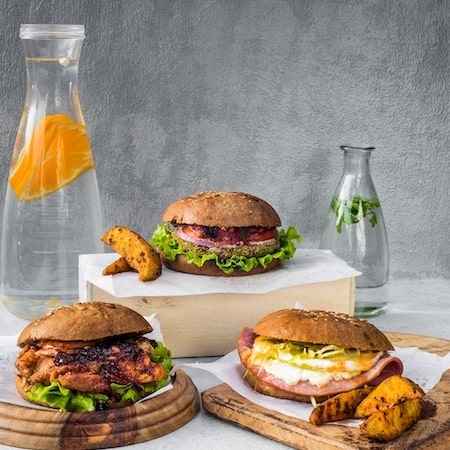 Located in the inner market of Sector 11, Chandigarh it is one of the Premium Organic Food Restaurants. Aja has a variety of food dishes which has a twist of their own. Everything is made keeping in mind the healthy meter of that dish. From the healthy smoothies to the tasty and fulfilling main dish, everything is made out of pure organic items to provide you with healthy food. And that's not it, they serve guilt-free desserts as well (are you listening all you dessert lovers?)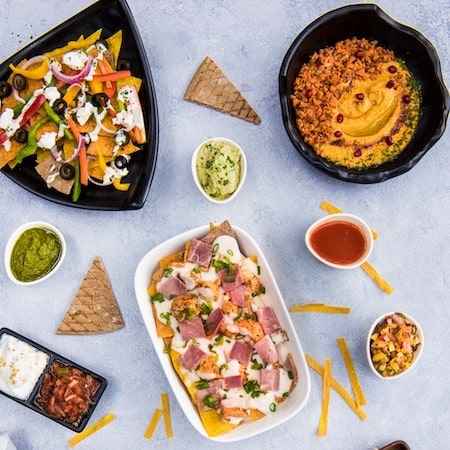 The interiors of Aja are beautifully done. The seating is spacious and to make it even more healthy, there are indoor plants which contribute towards a healthy environment.
Let's Start With Beverages First...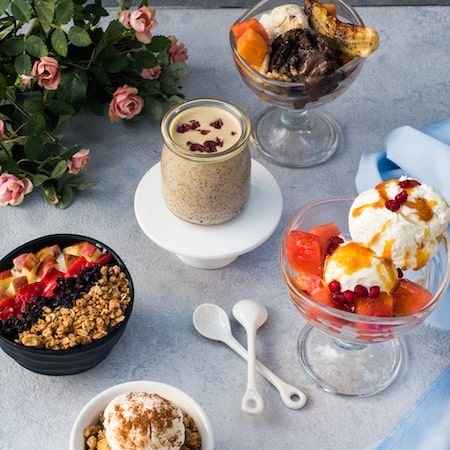 As much as eating out can be unhealthy, same way grabbing a drink can be unhealthy as well. We often think that a beverage wouldn't mess up with our diet, but in reality, it can. But don't worry because Aja serves amazing smoothies, iced coffees, cold-pressed juices, and organic teas but recreates them by adding super healthy ingredients. They make sure not to add any preservatives or any artificial flavors and everything is freshly made there!
Also, they offer the best Vietnamese Iced Coffee which I always order on my visit to Aja. It is an amazing place to quench your thirst by having super delicious and healthy drinks!
Foodies Come This Way, Please...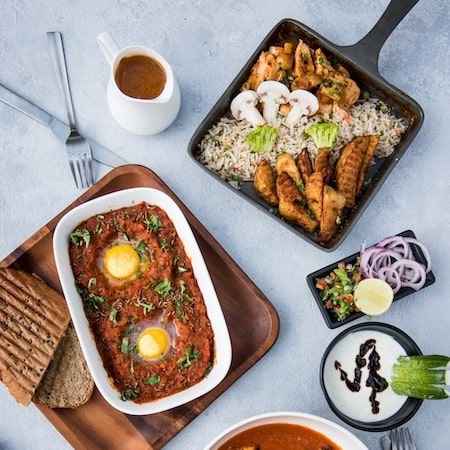 It is a common misconception that healthy food isn't tasty but Aja has come to break all misconceptions!!! The menu has some common dishes and some new and unique dishes as well and the common thing among them would be that everything is made with organic ingredients which is fresh and gluten-free.
And not to worry because Aja has something for everyone. So all you vegetarian, non-vegetarian, eggetarian, vegan or lactose intolerant people will have a lot to choose from their menu and you won't be disappointed.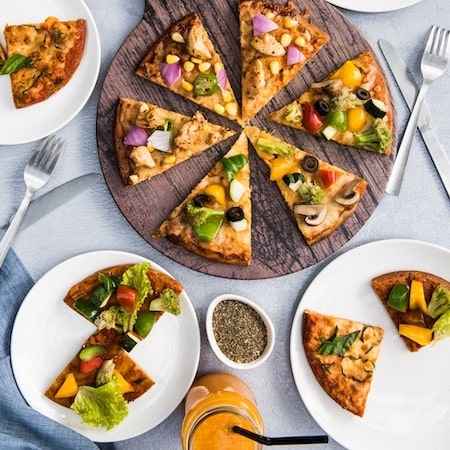 Some of their specialties include - Cheese and Bacon Omelette, Baked Chicken Wings, Asian Noodles & Rice Bowl, and BBQ Chicken Burger. Other than these they have a lot to offer which is undoubtedly drool worthy!!!


Also, an amazing fact about Aja is that they abstain from re-heating the dishes in order to maintain it's nutritive value.
Kuch Meetha Ho Jaye...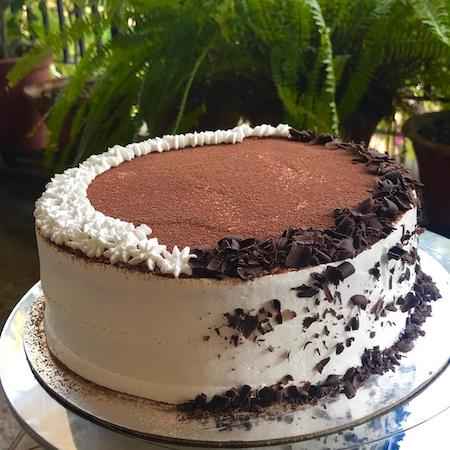 You must be thinking, how can a healthy place even include desserts? But here at Aja, they make sure that you are not restricting yourself from eating dessert and therefore serve healthy and guilt-free desserts. A special mention to their guilt-free chocolate mousse which is so delicious plus healthy! (win-win situation ain't it is?)
Aja Fresh will not only satiate your hunger but will also keep you healthy. So, all you vegans, head out straight to Aja and have a scrumptious and healthy meal!!!
130, S.c.o 129, 131, Madhya Marg, Sector 9C, Chandigarh, 160009
Best Deals in Chandigarh
---