Amartex Family Mart App - A Shopper's Paradise!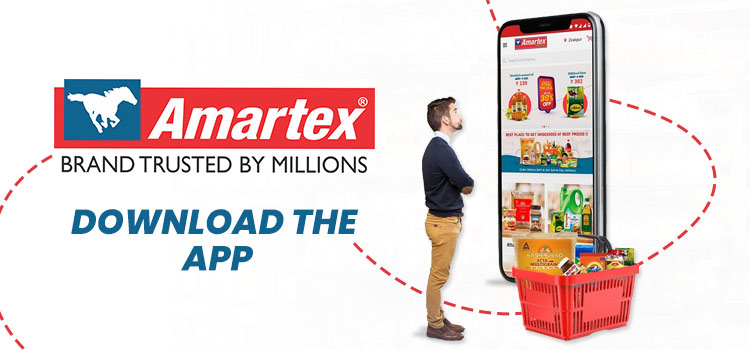 Amartex is a household name. It's a one-stop-shop for our all possible needs, be it day-to-day grocery shopping, trendy apparel wear, homecare, or quality beauty and cosmetic products. Started in 1988, by the Grover family, the company has grown to become one of the best competitive companies in the market especially in the apparel and textile sector with a large professional employee base and an impressive clientele.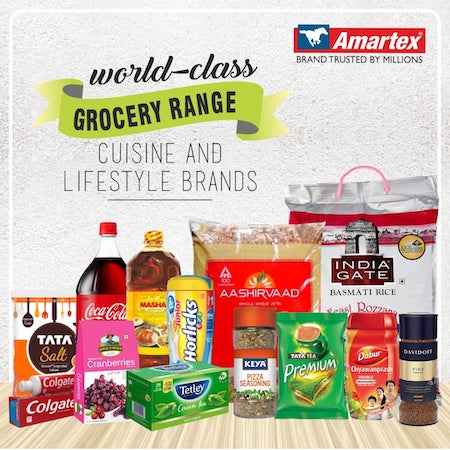 Amartex - The Trusted Brand
Amartex's business landscape is broadly divided into three categories – Fabric Manufacturing, Retailing (Textile, footwear, grocery, bakery, and household), Channel sales of fabric uniforms. However, in all the categories, the foundation of 'Amartex' is a renowned trusted brand that promises 'assured quality'.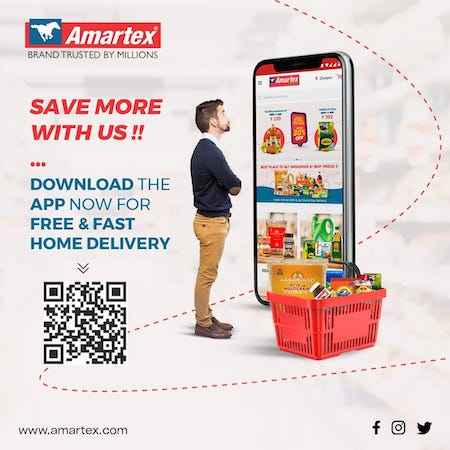 The company goes out of its way to ensure optimum use of technologies that can enable us to provide high quality at competitive rates to price-sensitive customers, a state-of-the-art research and development center ensures quality in all products that roll out to the end-users. So much so, that the brand proudly declares to have "Redefined the Value of Money" for the Indian consumers. Amartex has maintained a sense of uniqueness and has succeeded in not only attracting customers but also in retaining customers.
One-Stop-Shop!
One of the main reasons why the brand enjoys such a strong sense of customer loyalty is because it offers very attractive deals and 'difficult to say no to' offers on their diverse product range. The customers can strongly depend on the company's high-quality standards and also, don't have to worry about burning a hole in their pockets. It's truly the best of both worlds!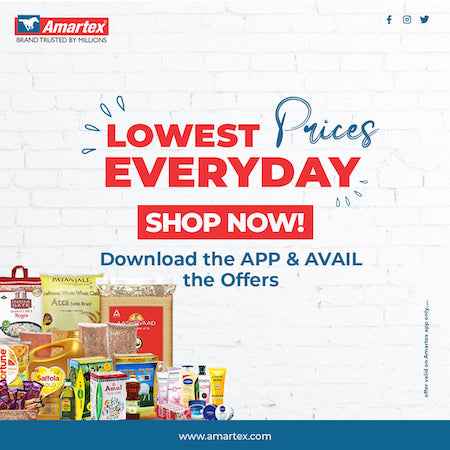 With an aim to improve the 'quality of life' and give their customers the true value of their hard-earned money, the brand offers a diverse range of high-end fashion and lifestyle products at unbelievable prices! Under one roof, the shoppers can enjoy an amazing range of over 2,000 styles every in top-notch apparel brands like Groviano, Lil saint, Rajwadas, Meera to name a few. These days, especially when it seems like that the private brands have taken over, Amartex has opened the doors into the world of fashion and general merchandise including clothing, utensils, crockery, cutlery, sports goods, home furnishings, and much more at unbeatable prices.
Free Delivery At Your Doorstep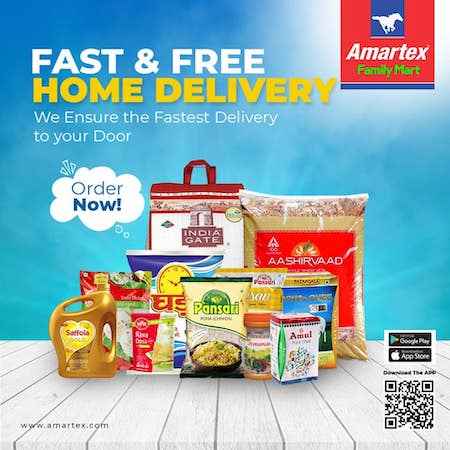 Now, adapting to current times and after identifying and recognizing the customer's need, Amartex has started the 'Delivery Option' across Tricity where you can order all the essentials or groceries on the 'Amartex Family Mart App' and get them delivered in the fastest possible time. What more? The home delivery comes at no additional cost!
The Safest Shopping Experience
In the Covid times, all of us prefer to not step out as much as possible to ensure social distancing and Amartex comes to our rescue! Making our lives easier one day at a time, Amartex follows all the Government prescribed Covid precautionary measures to ensure the smooth and safe delivery of our products. From frequent temperature checks to ensuring minimal contact, your order is delivered at your door-step with just one simple click!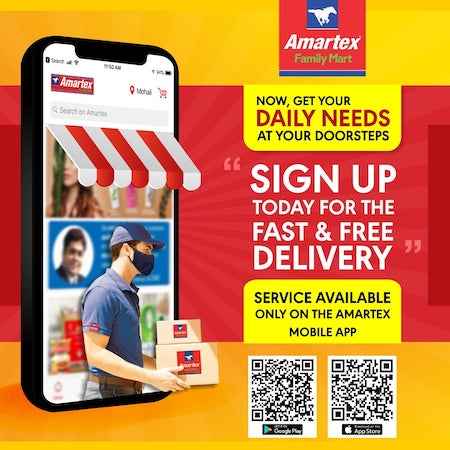 So, what are you waiting for? Enjoy Amartex's superior shopping experience and partake in the everyday amazing discounts offered on a vast variety of products and get them delivered to you in the fastest time possible at absolutely no additional cost! Truly- a shopper's paradise!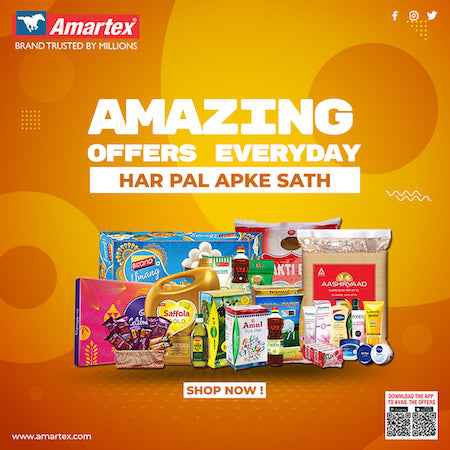 Download the Amartex Family Mart mobile app to order and get free delivery at your doorstep!!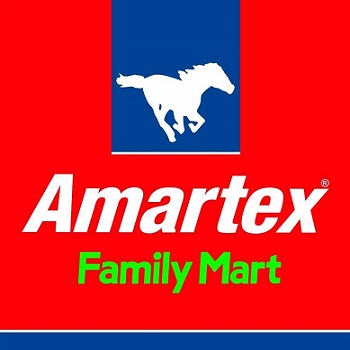 Plot No-365, Amartex Road, Industrial Area, Phase-I, Panchkula, Haryana 134113