A Sprawling Place Nicely Done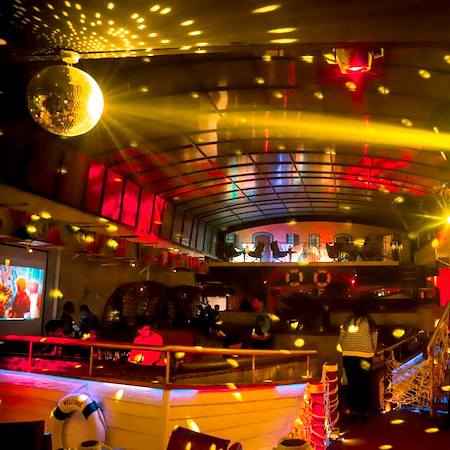 The name Beach n Brew only defines the place Beach + Brewed Beer = Beach n Brew. The place looks straight out of a fairytale with shack-like interior and boat sitting scenario.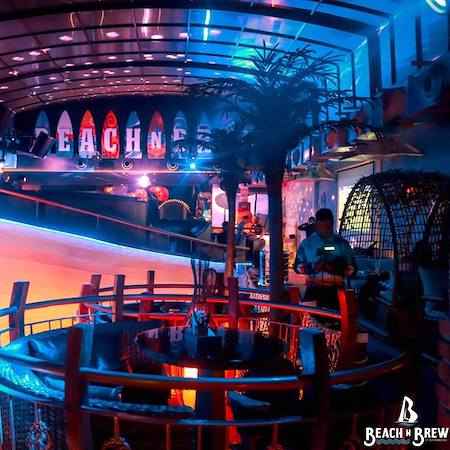 Think Bali and Seychelles, with the white sand and blue waves, dystopian do over the place has. Bright golden and blue-colored lighting effects all around the place with the sound of waves in a spellbinding decor give off your favorite coastal destination vibes.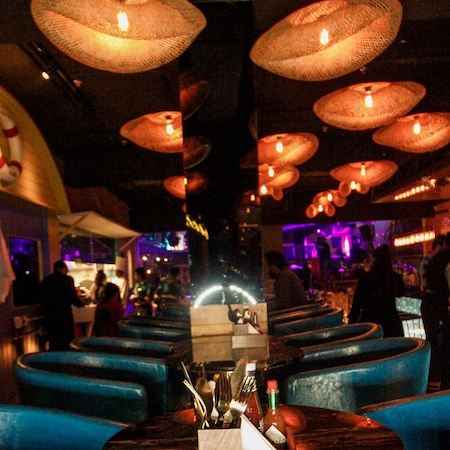 The place offers an amazing ambience with both indoor and outdoor seating and has got chill vibes all around making it the perfect hang with your friends and fam.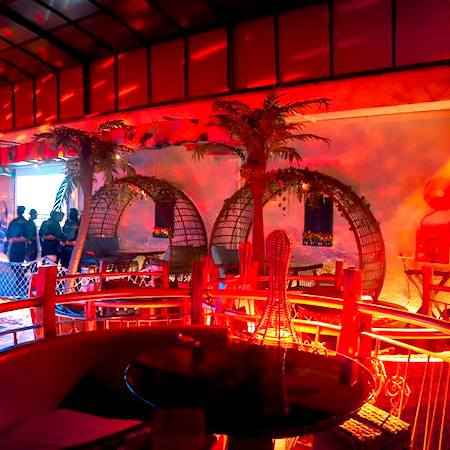 For those who prefer cozy spots, there's plenty with a breathtaking view. A check in during evenings, especially during the weekends is recommended as the in-house DJ play foot-tapping, get-on-the-dance-floor beats.

Eat.Drink.Repeat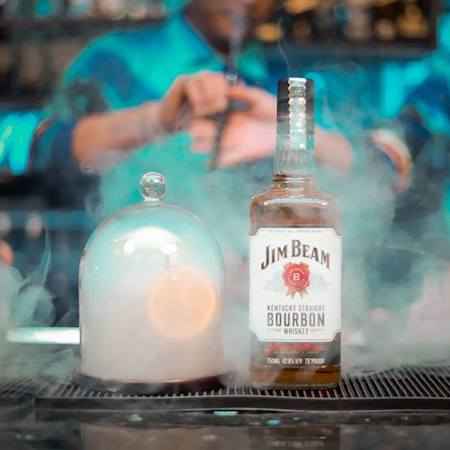 In addition to being a brewery, Beach n Brew offers an interesting cocktail menu for all weekend revelries. The list is extensive with a few signature drinks such as B N B Ice Ball, B N B Dark & Storm, B N B Connection, Nitro Orange Mint, and Nitro Cassata.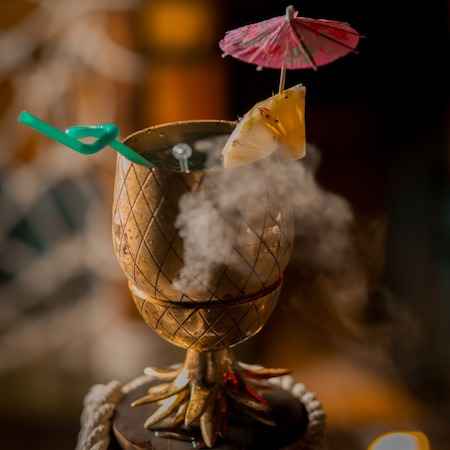 Food is expected to be global - ranging from Risotto and Fish 'n' Chips to Chow Pot Soup and Chilli Chicken. With your beer and cocktails, you can chomp on the bar grubs. Think Chakna Box, Cheesling Bhel, Crispy Thai Spring Rolls, Grilled Dhokla, Butter Chicken Croquettes, JD infused Dal Makhani shots, The Fog Gappa Testtubes, Chipotle Grilled Fish, Wontons and an array of Pizzas.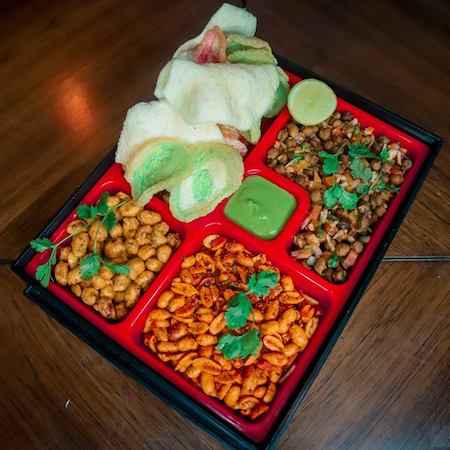 In case you want to venture out of the starter section, might we suggest the Drunken Creamy cocktail Spaghetti and Arrabiata Penne? The spaghetti is slurp and yum-friendly while the pasta nails it with its rich creamy, cheesy texture.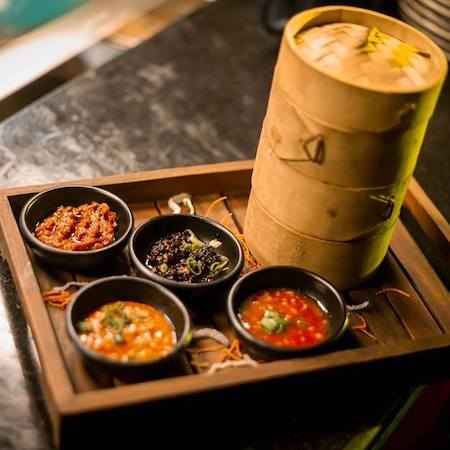 For mains, you can wolf down plates of Biryani - Chicken Tikka, Mutton and Veg with meaty curries, Nihari Gosht, Rosemary's Seared Fish Fillet, Tandoori Stuffed Chicken Steak, Nihari Gosht, Hari Mirchi Dal, Pot of Thai Curry, Mushroom Stroganoff.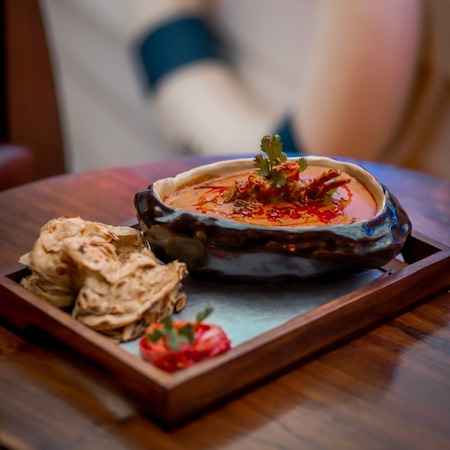 And finish up with their Red Velvet Nitrogen Jar or the special - Smuggled Cigars.
There you go, you have good reasons to visit Beach n Brew now. What are you waiting for? Get going!!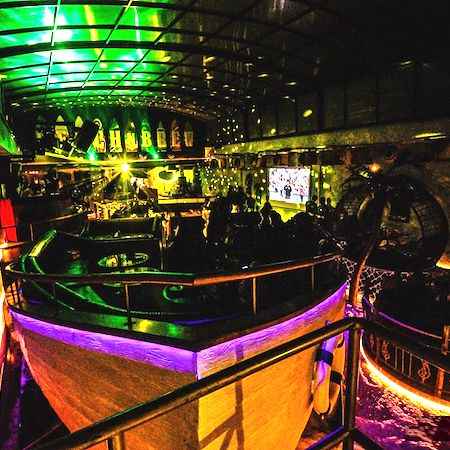 We can't wait to sip on the freshly crafted beer at this new microbrewery in Chandigarh