Sway Away Your Laziness While Wandering At The Quirky Lazy Shack Opened In Chandigarh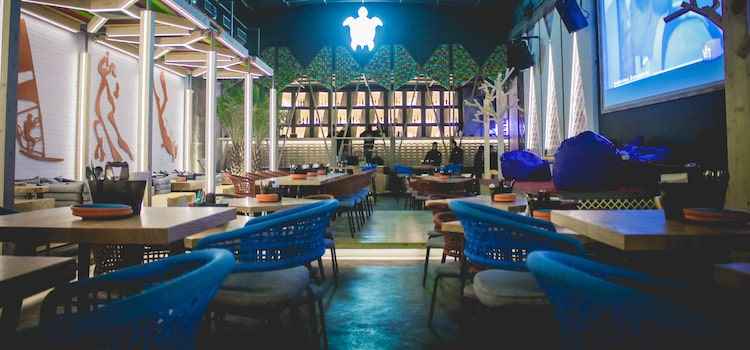 Being a well-planned city, Chandigarh is known to set the benchmarks with respect to its unique architecture and designing. The urban city has not only been considered for its more than lively people, but also for the cool and cozy vibrancy that the city throws in. Well, another feather that the city crown carries is of being a home to some classic lounges, bars, and restaurants.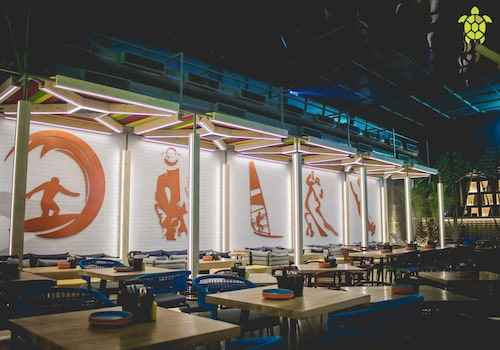 For all the cool Chandigarhians, the city has come up with many new-concept based places and among those, the new restaurant with some quirky concept that is creating roar is Lazy Shack.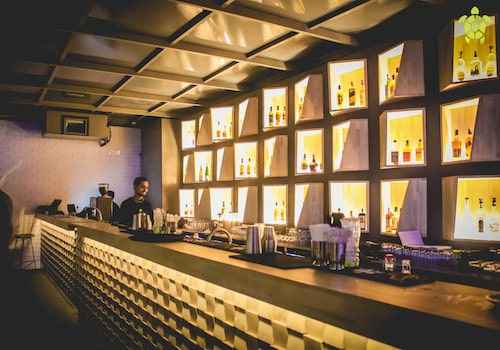 Yes, peeps! Lazy Shack launched on December 7, 2018, has come up with the season of laziness. Spread your laziness and hang out with your clique to tackle your lazy demons.
Laze Around & Get Downed
Without any surprise, the Punjabis of Chandigarh are known for their guilt-free boozing. Their spirit along with the spirits (alcohol) make up for a deadly combination.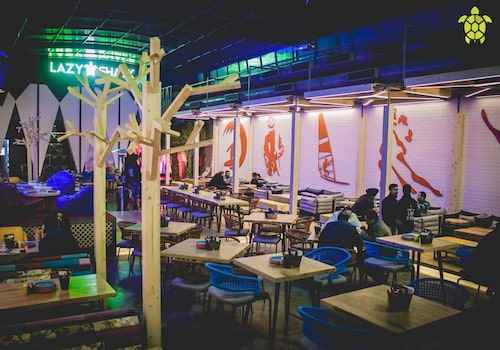 And for such, Lazy Shack- a lavish and upscale restaurant cum lounge by the beachside has come into the picture.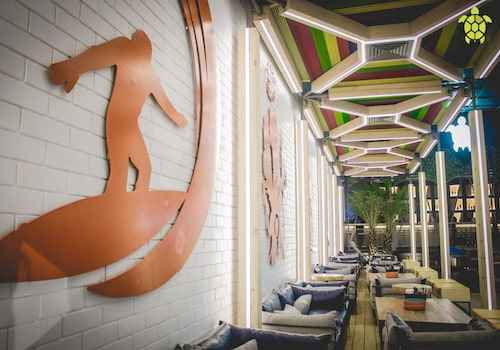 The contemporary coastal interiors, the colorful and vibrant floor plans, the bamboo design ideas, coral, driftwood and the mimics of an authentic fisherman's shack includes everything that describes the very own Lazy Shack of Chandigarh!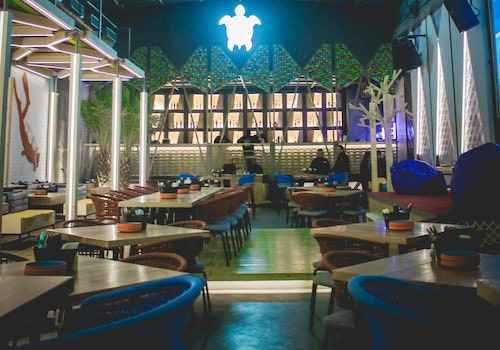 So, what else you need when you can already laze around enjoying the beach vibes combined with melodious sound in the background and a drink in your hand, right?
Swanky Resto By The Day & Buzzing Lounge By Night
How about diving yourself into the world of laziness? Well, Lazy Shack with the most unpredictable concept gives a chance to all to enjoy their laziness while relaxing at the restaurant in the daytime and living up at the same place cum lounge in the night.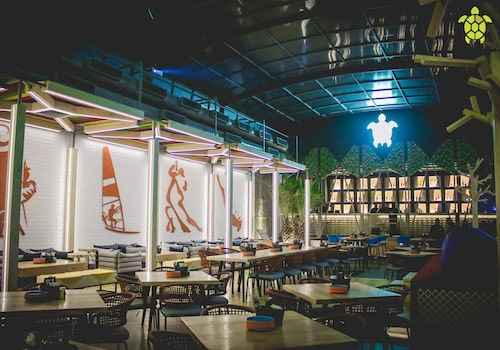 Here you can experience the serene ambiance and delectable feast with your colleagues during the day and the ever-buzzing crowd with your squad during the night.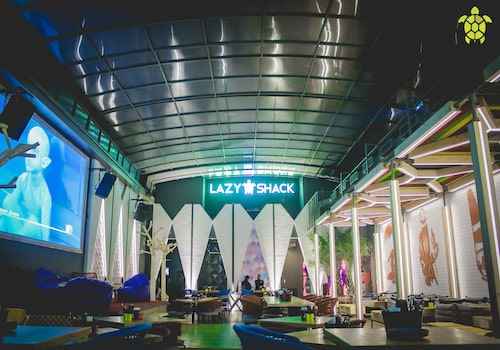 And the man behind this concept is a 26-year-old marketing and finance guy, Kunal Kansal who with Lazy Shack has been creating waves in Chandigarh.
The coolest vibes over here could make you stay for the entire evening without any regrets.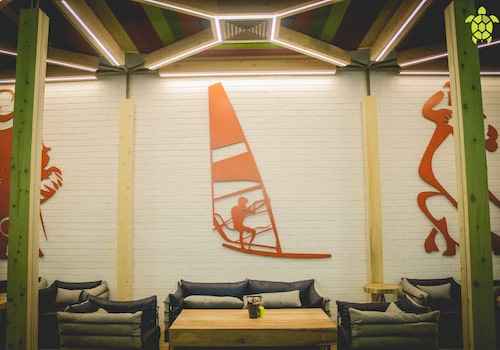 Don't think much and appreciate the wave of revolution at Lazy Shack that redefines music, food, drinks, and ambiance altogether!
Work Hard & Play Harder With Rocking Cocktail Nights
What about the jazzy cocktail nights? Does Lazy Shack offer that too? Well, fret not, we guess Lazy Shack has designed purposely for the Epicurious folks of the Tricity. Be it the happening youngsters or the dedicated professionals and businessmen, Lazy Shack has made its way into the hearts of all.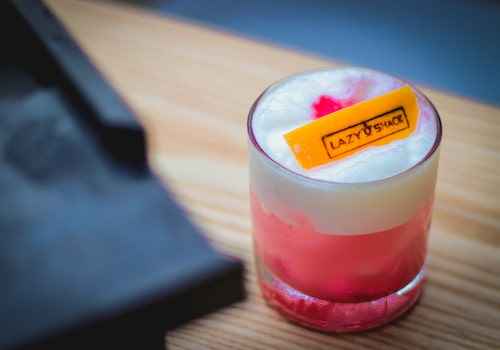 Have a ride of musical adventure with specific nights like-
Wednesday night- Mermaid Night for all the ladies out there
Saturday - Dedicated to EDM music, DJ nights with some talented DJs
Every Thursday - Singles night for all bachelors thinking to mingle in town
Business Day, Tuesday - A day solely for business people
On Their Menu Is S
crumptious Food
& Exotic Varieties Of Drinks
Isn't it amazing to get all under one roof - the friends, company, food and coastal set of drinks with the right ambiance? Well, nothing can be complete without soul-stirring beverages and scrumptious food options.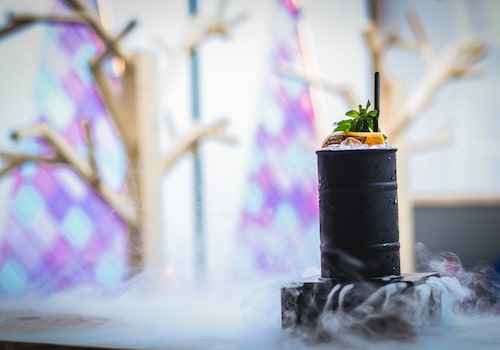 With that, the unparalleled chefs and bartenders of Lazy Shack have come up with some of the intoxicating concoctions and never-heard-before delicacies.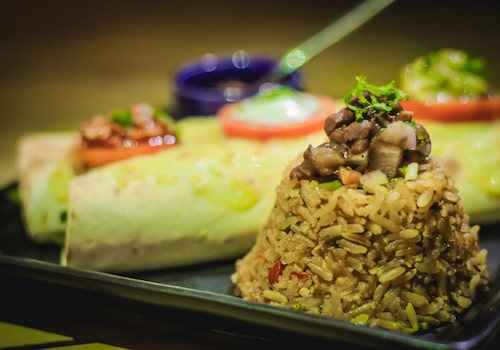 Lounge around and be the luxuriously laziest bee in the town while gorging on large portions, great wine list, classic cocktails, and irresistible yet fiercely romantic food.
Have your chill scenes with your squad and add an extra oomph to your Lazy Shack experience.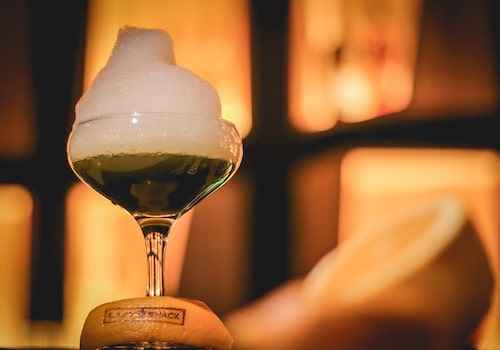 Coming to the boozing section, this place is loaded with a long full-fledged set of spirits that one could only find at coastal regions or beachside areas and perhaps, this is surely leveling up the cocktail culture in the town.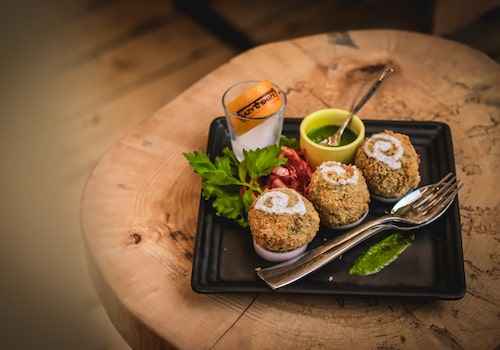 Well, if you are awaiting an awesome gig night, then Lazy Shack is there for you all. They keep organizing phenomenal music nights by various national and international artists. So hurry up and visit Lazy Shack asap!
Location: SCO 44, Sector 26, Chandigarh,
Call: 087601 00044
Chill, feel the thrill of the beach and laze around with Lazy Shack right in your own city!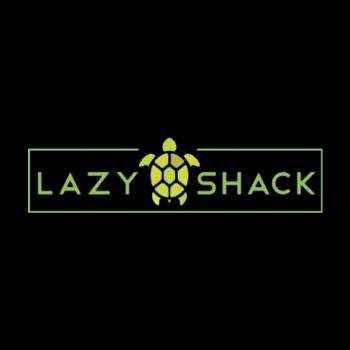 SCO 44, Sector 26, Chandigarh, 160019