Best Electric Cab Service In Tricity - RideSmartEV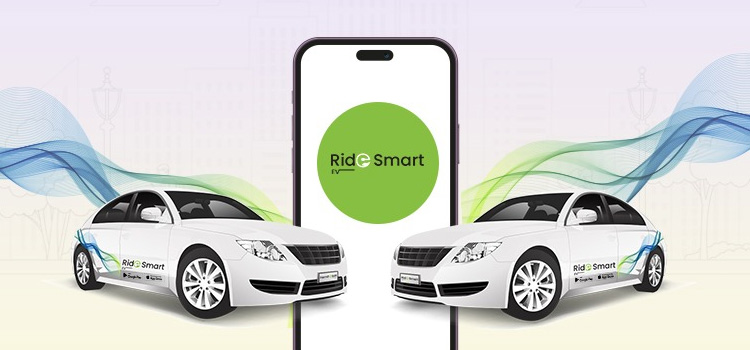 Are you sick of last-minute cancellations and unpredictable surge pricing? Not anymore! Shoutlo presents you with Tricity's first app-based fully electric cab service, RideSmartEV.

Powered by Pastiche Solutions, the RideSmart has been introduced in Chandigarh to set a new benchmark for transportation by providing reliable, affordable, and eco-friendly rides. It offers both intra-city and inter-city operations as well as airport transfers. RideSmart has emerged as the most reliable Cab Service in Tricity for families wishing for secure travel options and also for environmentally-conscious commuters.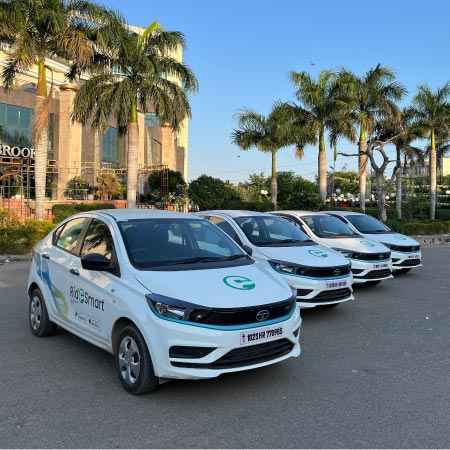 From modern safety equipment to skilled drivers, easy-to-use mobile apps, fast and convenient booking, etc., they have gone the extra mile to ensure that your cab experience is safe, comfortable, and enjoyable.
User-Friendly Mobile App
RideSmart puts convenience at your fingertips with a user-friendly mobile app that is available on both Android and iOS devices. This app ensures seamless and fast booking of your cabs so you can start your journey effortlessly.
No Surge Costs and Cancellations
RideSmart provides passengers with transparent and uniform fares by eliminating surge costs and cancellations. This policy encourages reliability and confidence by guaranteeing passengers that they won't face unexpected or unreasonable fees during rush hours or other busy times.
24*7 Availability
Got an early morning flight to catch or a late-night conference where getting late is not a choice? The 24*7 availability of the Best Electric Cab Service in Tricity, RideSmart ensures that you can rely on them any time of the day or the night.
Free Waiting Period of up to 15 Minutes
Being the Best Cab Service in Tricity, RideSmart offers a free waiting period of up to 15 minutes to accommodate passengers who might require a few extra minutes to reach the pickup site. This flexibility reflects the customer-centric strategy of RideSmart which gives prime priority to customer convenience and satisfaction.
Safety Equipment in All Cabs
All of RideSmart's cabs are equipped with modern safety equipment to ensure the utmost safety and comfort of passengers during their journey. This commitment to safety highlights the dedication of RideSmart to providing a reliable experience to all its passengers.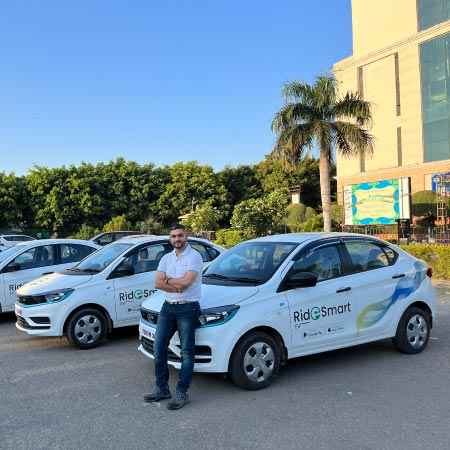 Whether you are rushing to a meeting or a family seeking a convenient ride, the Best Electric Cab Service in Tricity, RideSmart, has to be your ultimate choice.