Best Home Delivery Restaurants In Gurgaon To Indulge On!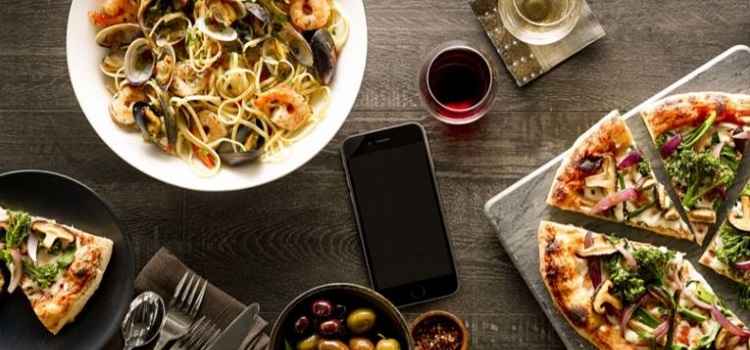 With winters in full swing and amongst the snuggles and cuddles, the whole idea of going out to binge on your favorite food seems like a little too much at times, even though you are craving for it real bad. So, what then? Well, for the sake of your indulgences, we bring you the best home delivery restaurants in Gurgaon that'll cater to you at your doorsteps with irresistible food in peppy packets ensuring a gala time. Let's start with it already!

Savour Sichuan
This one is especially for all the Chinese lovers out there! Perfect place to order when you are in a mood of a bowl of hot and piping noodles accompanied with your favorite schezwan curry. Famous for being the famous home delivery restaurant in Gurgaon, the authenticity of food here happens to be their USP. So, for those perfect nights with scrumptious Asian food, you're all sorted!
Order now: +91 124 474 2941
Meal for two: Rs 500
Timings: 11 am to 11 pm
Biryani Blues: Famous Home Delivery Restaurants in Gurgaon
If you are a fan of biryani and it happens to be your soul food, like most of us, then leave it to Biryani Blues to give you the most delectable of gorging experience ever whether it be Awadhi, Moradabadi, Hyderabadi, you just name it! Trust me, leave it to this place for being your beloved biryani joint! So, if you love Biryani and are looking for Home delivery restaurants in Gurgaon to serve your purpose, Biryani Blues got to be your choice.

Order now: +91 124 286 5555
Meal for two: Rs 800
Timings: 11 am to 11 pm
The Calorie Kitchen
Are you one of those health freaks who also happens to be a massive foodie? Well, that's a lethal combo but nowadays with endless healthy joints opening up, dieting is made delightful! Being renowned as a Home delivery restaurant based in Gurgaon, The Calories Kitchen is the one place one can eat out and still a diet. With healthier substitutes such as brown rice, curd based dips, organic bread, it makes for a healthy and hearty meal on your lazy days at the comfort of your home! Yeah, thank us later maybe ;)
Order now: +91 88001 77880
Meal for two: Rs 850
Timings: 7 am to 11 pm
Chennai Amma: Home Delivery Gurgaon
We get you, yeah, there's no craving like the one of a hot and piping crisp dosa and idlis as light as air…but sadly only a few restaurants manage to serve the south Indian cuisine with authenticity, variety, and flavor. But, Chennai Amma comes to your rescue here with all of this and more! Being on top of South Indian Home Delivery restaurants serving in Gurgaon, this place is a paradise for those who want to enjoy South Indian at their home. With the most delectable of authentic flavors, straight from Chennai, served at your place in lightning fast speed. Sounds tempting, eh?

Call this famous Home Delivery Restaurant in Gurgaon today!
Order now: +91 95998 41980
Meal for two: Rs 800
Timings: 9 am to 11 pm
The Millionaire Pizza and Pasta
We've got you covered for your late night hunger pangs. This Italian joint serves the awesome thin crust authentic pizzas with the herbs, toppings, and cheese in the most appropriate measure and delectable portions accompanied with creamiest and heavenly pastas to go by, during the odd late night hours. Makes for a perfect late night movie plan? We agree.

Order now: +91 99100 22554
Meal for two: Rs 900
Timings: 7 am to 11 pm
Indian Grill Room: Home Delivery Restaurant, Gurgaon
Indian Grill Room is a one-of-its-kind restaurant to give you an unforgettable barbeque experience. The menu has a pan Indian approach to it. Going old school, this restaurant uses various Indian grilling techniques like the tawa, tandoor or the charcoal grill. Being famous as one of the spectacular and well-operated Home delivery restaurants in Gurgaon, this place is a safe haven for many people who miss on their homemade meal. To have a delightful and sumptuous buffet meal at your comforts of your home, this should be your best pick.

Order now: +91 124 447 7806
Meal for two: Rs 1800
Timings: 12 noon to 11 pm
So order your favorite food now with these renowned Home Delivery Restaurants in Gurgaon.