10 Best Restaurants in Ludhiana You Must Try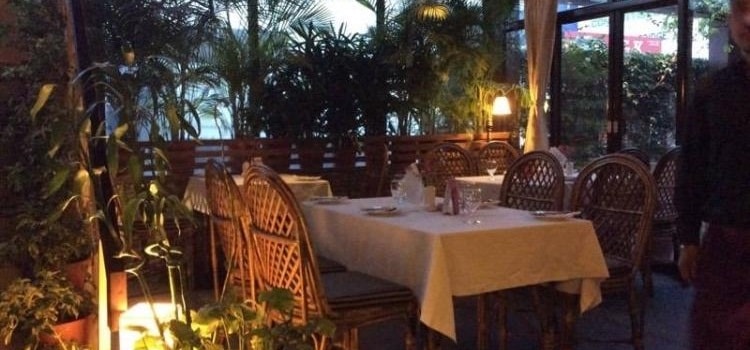 Hungry Kya...? In Ludhiana...?
You've got to be kidding me... Coz mere Ludhiana mein you'll experience that contended feeling "ke yaar mazza agya" and this vibe is simply out of this world. And to have a belly-full experience isn't a tough row to hoe as long as you are in Ludhiana.
Let's presently focus only on Food..! And Food…! And before we move on, lemme remind you that these places are not ranked in any order. It's just that these are better in ways that can appease anybody (effortlessly) especially, the taste and yes, certainly without any doubt –A good portion size. You won't encounter a hole in your pocket and even if at any place you come across a bit expensive restaurant, don't fret as they are worth each cent.
Barbeque Nation
I run short of words for this outlet on the grounds that it's best known for its unlimited tidbits; courteous, generous and most happy servers; in addition to the delectable buffet and dessert corner. It is imperative to dine-in here and at least once try the best versions of Kulfi served therein.
Location-2nd Floor, Dhanraj Sing Complex, Ferozepur Road Near, Punjab Agricultural University Gate No. 1
Timings-12–3:30PM, 6:30–11PM
Indian Summer
Another fabulous restaurant is Indian Summer, famously known for its scrumptious meals and service. Unquestionably, an eatery that pops into the heads of locals at first place. They serve with compassion, making you join hands and come out with "Bhai bas kar ab." Do Try!

Location- SCF 13/14 - F BRS Nagar
Timings- 11AM–3:45PM, 7–11:45PM
Colonel's Cabin
One of the oldest restaurants that stand the test of time, Colonel's Cabin is known for its dynamic nature. The interiors and decor keep evolving and the place reaches out to you in a hope to provide you with the best of feasting experience.Make sure to get the table booked as its always stacked with diners.
Location-3780, Ishmeet Singh Road, Near Pakhowal Pully, Jagjit Nagar
Timings- 11AM–11:30PM
Kitchen At 95
Hyatt Regency nestles the best dine-in option in Ludhiana.The buffet has a wide assortment of options ranging from Mexican to Continental to pure Indian cuisine. The star attractions are its dessert corner that display sweets wanting you to gorge on it.
Location-Hyatt Regency, Site 4, Ferozepur Road, Rajguru Nagar
Timings- 6:30AM–12AM
Chicken Plaza
The economical place of the town is Chicken plaza. The enormous portion size can tickle anybody's taste buds, landing you in a situation- "Oh My God! I'm so full..." (Haha...Chill...It's Okay...) Talking about the taste, every meal has its own feelings and they prepare food with passion and tenderness.
Location- Yes Bank Road, Opposite Red Light, Near P.A.U Gate No. 3, Krishna Nagar
Timings- 11 AM- 11 PM
The Bukhara
The Bukhara is a pure takeaway option. Don't go on the outlet size since they serve large and belly-full portion size. The meal might be on the spicier-side for the medium fiery darlings, nevertheless, the moment you fling on it, the flavors explode in your mouth, tricking your tongue. Come on, guys... Time for some spicy tadka.
Location-E-Block, Sarabha Nagar
Timings- 10 AM- 10 PM
Bistro 226
Caught up with shopping in the famous Ghumar Mandi Market and now you are dying of hunger. Make way to this restaurant in the busy streets of Ludhiana. Bear in mind to savor its Lebanese and Mexican cuisines as they are the best in the township. Feast your eyes on the road, if you love watching cars and Oops! The traffic.
Location- 226, Civil Street, Video Market, Near Bengali Sweet House, Ghumar Mandi Chowk
Timings- 11 AM to 11:30 PM
Baba Chicken
The minute this place is mentioned, the foremost thing that flies into mind is its famous Butter Chicken. I'm sure... Nobody in the world can pull off such a recipe. And, the taste remains same since long- The smooth texture and charming color of the dish gels effortlessly in your mouth.Mmmmmmm.....
Location- Street No. 5, Shastri Nagar, Ludhiana
Timings- 10 AM-Midnight
Casa Blanco
If you are tired of gobbling the same cuisines and ache for a different taste, this "Out-of-the-Box" restaurant renders Greek and Continental cuisine. The simple white decor reminds you of Greece as it spotlights the culture and tradition of Santorini. The place is a must try if you are willing to taste international authentic cuisine.

Location-No. 39, South City Road, Opp. Guru Nanak Homeopathy College, Ayali Khurd
Timings-11 AM to 11:30 PM
Roche restaurant
The heart and soul of the town, people throng this place, especially when on a Gedi in Ludhiana. And since then, this place has marked its name and now serves Mexican, Continental and Indian Cuisines.It's accessible, easy on the pocket and without any doubt, appetizing.
Location-SCF 13, I Block, Sarabha Nagar
Timings-11 AM to 11:30 PM
A full belly and a happy heart are what you accomplish here ….