Carry On Jatta 2: The Laughter Riot Continues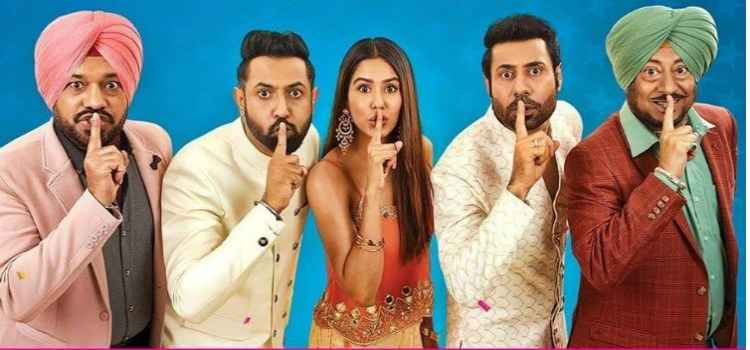 We all have heard the advice, "Laughter is the best medicine." Heeding this advice, Pollywood has been curating films that could bring laughter in our otherwise mundane and boring life. The jokes may make you laugh or may make you wonder why you are sitting through the movie. One thing is guaranteed, the number of laughs you get will surely be more than what you get in your normal routine.
So, after making entire Punjab and the world laugh endlessly in its first part, Carry on Jatta 2 released this Friday to tickle your funny bones once again.

Let me get this out in the beginning. If you are a fan of jokes that are logical or make some sense, then Carry On Jatta 2 is absolutely not for you. But, if you can manage to leave your brains at home and watch it only as an entertaining drama of misfits and confusions, then this movie is savage and make you cry with laughter.
Directed by Smeep Kang, Carry on Jatta 2, once again, brings together the Rockstars of Punjabi Cinema Gippy Grewal, Jaswinder Bhalla, Binnu Dhillon and Gurpreet Ghuggi, together in a similar fashion of confusions related to a wedding.

The director knows where to hit the mark and does exactly what he did in the first movie to make the audience laugh till they cry. Let's just say that the minor changes from the first part have only elevated the audience experience and not deteriorated it.
The plot revolves around The father-son duo, Jaswinder, and Binnu, who are later joined by the tenant Gippy Grewal who wants to get married to an NRI Girl played by Sonam Bajwa. In this process, what unfolds is a perfect and ultimate confusion that makes you roll on the floor with laughter.
The acting by the Punjabi Stars, Gippy Grewal, Jaswinder Bhalla, Binnu Dhillon and Gurpreet Ghuggi is absolutely amazing and on point. The timing and dialogue delivery is what takes the movie on cloud nine. Dialogues are the strength of the Carry on Jatta Legacy. The likes of 'Saali Gandi Aulaad' have evolved to a level higher with one main punchline " Keho Jeha Saalaa, Naa Chitta Na Kaala." Apart from this, one is left in awe of the prettiness of Sonam Bajwa who also plays the confused wife quite well. The songs are peppy and you will find yourself humming the tunes as you walk out of the movie hall.

All in all, Carry On Jatta 2 is a comedy of errors that can be enjoyed with full family and will surely leave all of you with a stomach and jaw ache after the movie. The director, the actors, the technicians and the music directors all have together given their 100% to this movie and that is evident. You would surely miss out on something really good if you do not watch this movie.

Laughs- ****
Verdict- Blockbuster Hit!
Get ready to Laugh your heart out and book your tickets for Carry On Jatta 2 Now!