Hydroponics Greenhouse Farming: Chitkara University's Environmental Startup!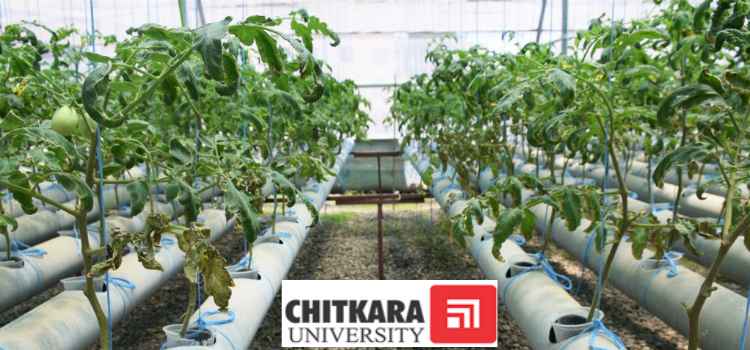 Go Green is the motto of ventures globally. We all, as members of the community, are together responsible to maintain the ecological balance so as to ensure sustenance of human life. Agriculture, being the most important part of our existence, needs to evolve keeping in mind the latest trends and farmers constantly need to adopt innovative farming techniques that are good for the environment as well.
Keeping this as a base, India's Most Dynamic University is taking the baton in their hand and are initiating a startup to promote healthy farming practices among the farmers in India. Yes. We are talking about, none other than, Chitkara University's Environmental Startup: Hydroponics Greenhouse Farming
Chitkara University Introduces a Green Startup: Hydroponics Greenhouse Farming
Chitkara University, as a brand, has always been the front-runner in encouraging innovation and entrepreneurship. Be it industry, commerce or environment, their initiatives have always been for the growth of the country in the right direction. Keeping this in mind, this time too, Chitkara University Himachal Pradesh took the initiative to encourage a startup in the field of Agriculture.
Chitkara University Himachal Pradesh set up a Hydroponics Eco Unit on their campus to produce organic vegetables that would make lives healthier.

Wondering what Hydroponic Farming is? Here You Go….
Hydroponics is a subset of hydroculture, the method of growing plants without soil, using mineral nutrient solutions in a water solvent. Terrestrial plants may be grown with only their roots exposed to the mineral solution, or the roots may be supported by an inert medium, such as perlite or gravel.

The Advantages of this Technique:
- By this technique, Plants can grow anywhere as long as their growth requirements are met.
- 90% Less Use of Water.
- No Need for pesticides as there is no chance of soil-borne diseases.
- 20% Lesser Need of Space than traditional farming
- Less need for labour as upkeep is minimal.
- No soil setup and testing hassles.
- Plants grown are 50% more healthy and vitamin-enriched than other plants
- No worries related to changing seasons as plants can be grown any season
- As a hobby, it is stress-relieving.
Production Size and Capacity
With so many advantages, Chitkara University Himachal Pradesh decided to take advantage of its location and set up the entire ecological unit on campus. The producing capacity is estimated at 15-20 KG per day. With such an evergreen supply of organic produce, lives can become much healthier.
Plants That can Be grown using this Technique:
Tomatoes
Green Peppers
Eggplants
Cucumber
Green Beans
Squash
Melons
Broccoli and Cauliflower
Cabbage
Lettuce
Spinach
Swiss Chard
Peans
Green Onions
Carrots
Strawberries
Kudos to the Chitkara University for such a Green initiative which will not only help them grow organic plants on sight but will also educate the farmers about an agricultural technique, thereby, helping them grow!
Location: Chitkara University, Himachal Pradesh: Pinjore-Barotiwala National Highway (NH-21A) Himachal Pradesh
Call: 01795 661 011
Follow on Fb: CUCEED
Remember, "Every time you buy organic, you encourage more farmers to grow Organic!"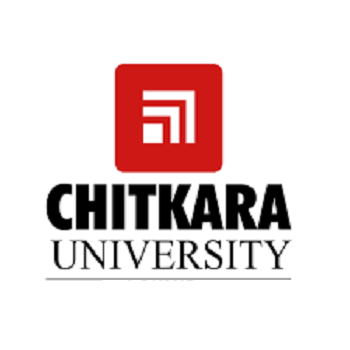 Pinjore-Barotiwala National Highway (NH-21A) Himachal Pradesh – 174103