Rejoice To The Beats Of Rajasthani Culture As Chokhi Dhani Panchkula Makes A Comeback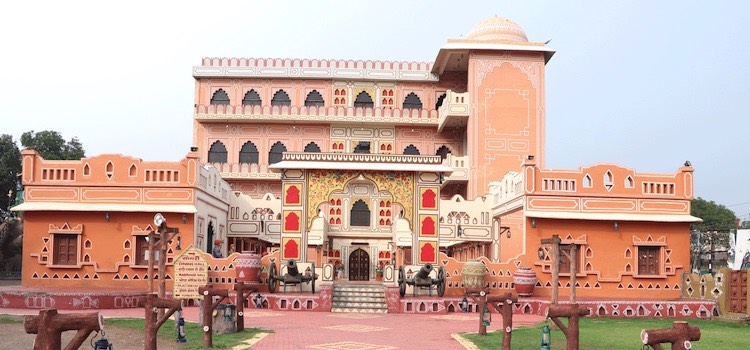 The world around has changed. Even though things are returning back to normalcy, nothing is quite the same. Work and recreation both have evolved. Travelling has definitely changed. So has the simple task of dining out. Safety and Sanitation are our topmost priority and absolutely cannot be compromised. Only the places that have a strong goodwill and trust factor going for them can survive the game. The hospitality industry knows that setting basic sub-standards won't make the cut anymore.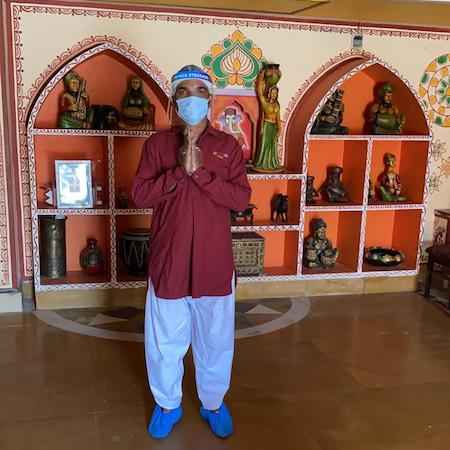 Promise To Serve The Best In Most Precautions Manner
Chokhi Dhani is one such a classic name in the hotel industry as it has always set the benchmark for extra-ordinary services and hospitality. Taking you straight to the heart and heritage of Rajasthan, Chokhi Dhani has now adapted to the new norm by taking every precaution in the book and more. Every inch, nook, and corner of the huge property is sanitized thoroughly at regular intervals, the cleaning staff wears PPE kits and maintains adequate social distance, temperature checks of the staff and guests are conducted frequently throughout the day. The chefs and the servers wear a face shield to ensure minimal contact. The kitchen is considered a sacred zone and is kept squeakily clean and hygienic at all times.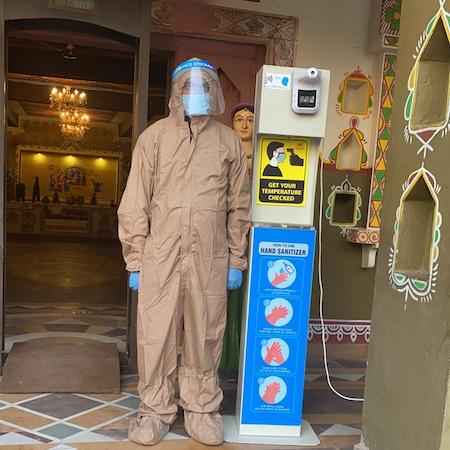 Chokhi Dhani, is nothing, if not the absolutely best at what they do. They are trailblazers in the hospitality industry and their name speaks for itself throughout the country.
Padharo-Sa
This heritage-rich and artistically constructed village-themed property serve Rajasthani flavors and cultures, all at one place. Needless to say, this place is the most authentic and typical representation of Rajasthani culture. As soon as step inside, you're teleported to the world of royalty.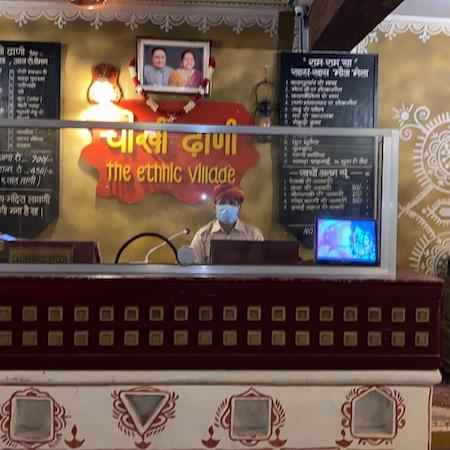 Chokhi Dhani is the most ideal destination when you wish to spend a memorable day or celebrate a special occasion or revisit your childhood or vicariously pay a visit to Rajasthan or just simply experience how culturally rich our country is.
Chokhi Dhani Ka Rajasthani Swad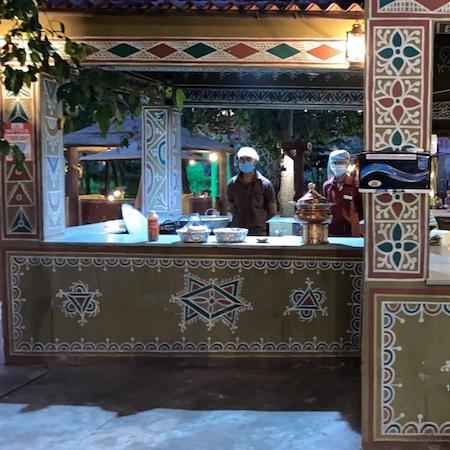 The food is prepared and served with abundant love. True to grand Rajasthan style, Chowki Dhani serves an enormous platter with a plethora of dishes; ranging from welcome tangy drinks to exotic starters, scrumptious sabzis accompanied with never-ending delights of chutneys, achars, papad, and chhach. With exceptional variety, fresh and homely made delicacies that are a burst of flavors, it's truly a paradise for foodies out there!
A Cultural Treat Awaits You
Chokhi Dhani, also, has umpteen number of activities and stalls for you to indulge and participate in. Starting from cultural folk dances (Ghoomar and the likes), live folk musicals, puppet shows, mehndi stalls, magic shows, acrobatic, and fire performances. The outdoor attractions are just as fun. Go on a camel ride or on the joyful fair rides such as the small wheel and the Columbus.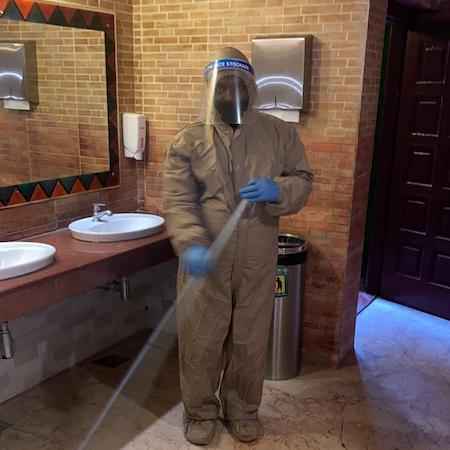 Chokhi Dhani gives you a chance to enjoy a rustic way of life where you engage in pottery sessions and take home a beautiful souvenir or you can also dress up funky in ethnic costumes for your family album, play a hand in the skill games or just stroll around the beautiful property. Rejoice to the beats of Rajasthani culture and smile through Chokhi Dhani's ethnic attractions.
So, come and enjoy with your loved ones amidst the utmost safety and precautions. Chokhi Dhani Panchkula is following all safety norms to keep you safe.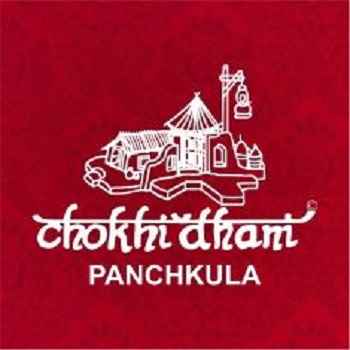 Amravati Enclave, Pinjore Kalka Urban Complex, Shimla-Kalka Highway NH22, Panchkula, Haryana 133302