Celebrate New Year's Like Never Before At Chokhi Dhani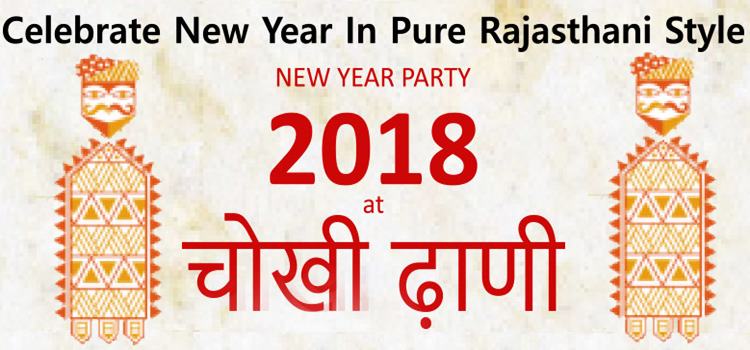 It's New Year and we all have started asking our friends and family to make a scene. Everybody is looking forward to welcoming the new year with open arms in hopes of celebrating more happier and merrier times with the near and dear ones.
A place which personifies culture, heritage, and ethics; a place that permits your family beat the drum together; a place that sings for your supper while its origins are deeply embedded in Rajasthan is Chokhi Dhani.
Chokhi Dhani which means "Special Village" and symbolizes Mini Rajasthan, calls you out and your beloved near and dear ones to spend the 365th day of 2017 the Rajasthan Style.
For the ones who haven't really got a chance to enliven the richness of Rajasthan and its culture, Chokhi Dhani in its conscious efforts will bestow the best of services and entertainment to make your eve a stardust occasion.
Sneak-Peak
Chokhi Dhani emblematizes the rich and royale culture of Rajasthan yet keeps pace with the modern day alterations and upcoming. From Traditional Rajasthani Folk Dance to DJ Bash, it's a power-packed evening to cruise your fun to a new level.
Ghoomer, Potter Dance, Kalbeliya- The Snake Dance, Bhopa-Bhopi dance and authentic Rajasthani Cuisine will take the chill off around you with its undying charm and warmth.
And For your little ones: A special Toddler Play Area to let you relax and enjoy the place. Whilst the kids will be busy playing around, you can have your rare old time.
The Camel Ride, Tonga Ride and Bullock-Cart Ride to boot. And these are not only for kids but for us adults too…(Let your inner child bubble-up… Thanks to heartening character of Chokhi Dhani)
Why Avail Yourself of their Endearing Service
Magic Show- Jadu Ro Khel- This would be the Bee's Knees. A magic show and puppet show to feast your eyes and grin from ear to ear. This place has all means and sources to catch your eyes with its glitz and glitter.
Bonfire Night- Live your fondest memories of childhood and snug up beside the Bonfire. Trust me, sitting around the fireplace and watching your family smile will gladden your lovely evenings(this scenery will steal any show) and you still want reasons to come here…
Yes… yes… We have some sheer indulgences decked up …

• Unlimited Food (Keep your belly empty… Wink!)
• Limited snacks (3 Veg) (Enough to prepare your stomach for the Rajasthani Cuisine)
• Beverage (Required after so many activities)
• Dessert (Mitha toh banta hai)
And a magic touch will be totted up by DJ BASH to caress your ears and mood. Groove to the party numbers and some folk music to celebrate the night of the year.
Venue- Chokhi Dhani, Amravati Enclave, Pinjore-Kalka-Shimla Highway, Panchkula
Date- 31st December 2017
Time- 6:30 PM Onwards
Book Your Tickets- Chokhi Dhani 2018
Surprise- The actual Price from INR1100 has been knocked to IN950 … Yippie !!!!
It's Party Time… Lastly, Toast to New Year and get enchanted by the thrilling display of Fireworks. With hopes and blessing in the heart, we at ShoutLo send you warm and hearty wishes for new beginnings.
Bid Adieu to 2017 and welcome new year the Rajasthani Style...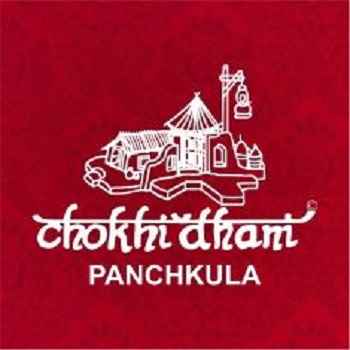 Amravati Enclave, Pinjore Kalka Urban Complex, Shimla-Kalka Highway NH22, Panchkula, Haryana 133302