These Powerful Dialogues From Sacred Games Will Leave You Hooked To Each Episode!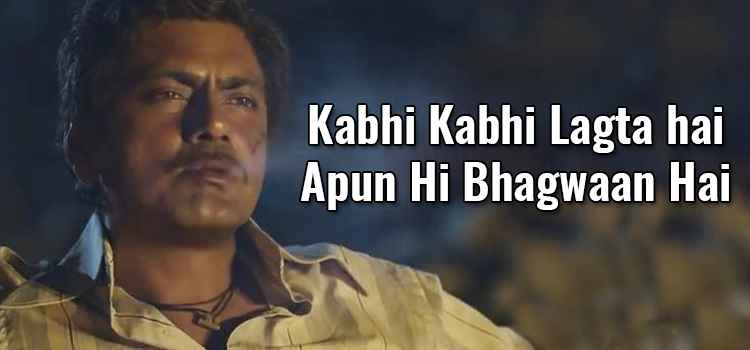 It seems like the adaptation of Vikram Chandra's novel in the form of Netflix's Original Sacred Games has taken the nation by a storm. The edgy performances, the brilliant writing and perfect screenplay together leave the viewers hooked to the core. When exceptional performances are combined with edgy and iconic dialogues, the result is sure to leave us all zapped. This is exactly what these dialogues from Sacred Games do. Here are the Most Powerful Dialogues from Sacred Games that compel you to watch it!

These Dialogues from Sacred Games make it a must watch. Go ahead and Binge Watch this one!