DISTRICT 5- Feel At Home Away From Home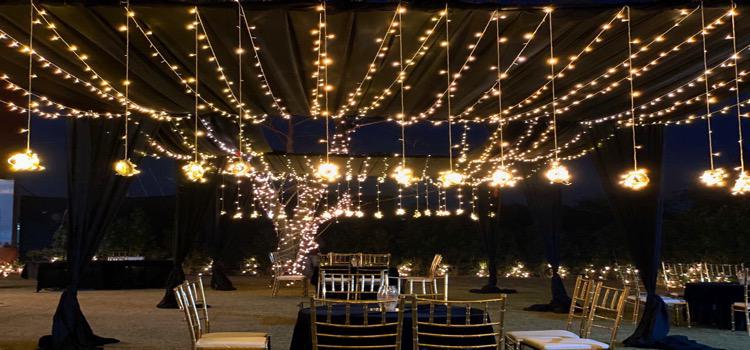 Chandigarh is a hub of weekend getaways, business trips and short and sweet holidays in Punjab, Haryana, and Himachal as well. Tourists especially from all over these places flock to our city more often than not for the aforementioned purposes. Which is why it is ideal that Chandigarh is home to world-class hospitality and luxury boutique hotels.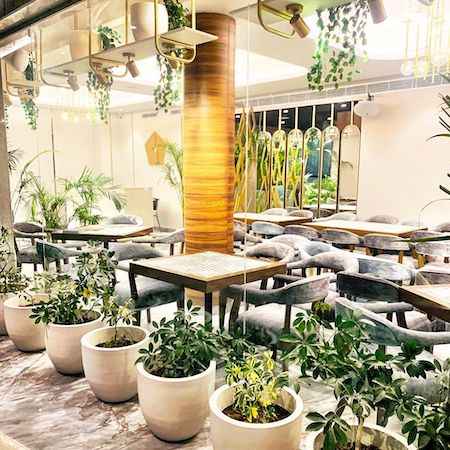 The latest entrant in the hospitality scenario is the plush – District 5 in Panchkula that stands on the core theme of making you feel at home, away from home. A more than ideal property for all your visits – be it personal or professional.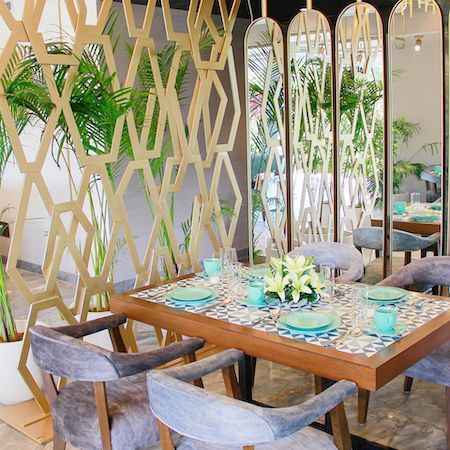 An uber-luxury property, District 5 offers an exquisite experience for its guests while allowing them to submerse themselves in the local neighborhood ambiance. Stay at District 5 is what dreams are made of. With an array of possible features and dedicated services, District 5 is all about giving its guests one- of- a kind experience. The plush property has spacious hotel rooms in a very prominent and convenient location of Sector 5, Panchkula.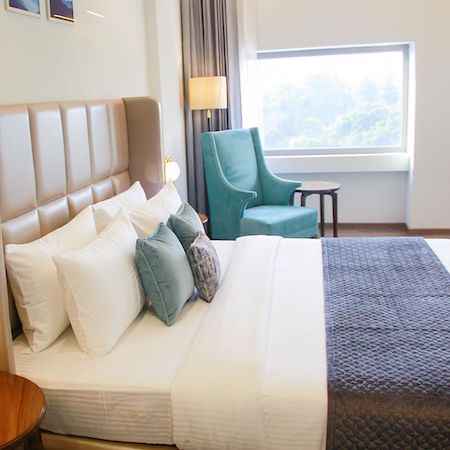 The rooms are primarily divided into two categories: Silver and Gold. All the rooms entail:-
● 40-inch flat-screen TV
● 10% off on all food & beverages*
● Coffee & tea maker
● Large full-length mirror
● Ironing Board & Iron
● Hairdryer
● Safe for laptop,
● Minibar,
● Comfortable king-size bed
● High-Speed Free Wi-Fi
● Complimentary Parking
Gardens At District 5
The gardens, as you know, make an excellent venue for a completely customized wedding or dinner experience. With two gardens, one accommodating 300 and the other accommodating 500 guests, you are spoilt for choice.
● Dynamic two-level space
● Completely customized solutions
● Full-service bar featuring premium mixology
● Flexible multi-use layout
Your Restaurant In Panchkula – 'Terra'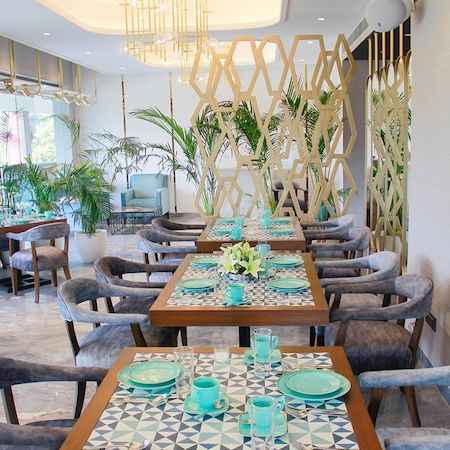 At "Terra" you're offered fresh, varied cuisine from the breakfast buffet in the morning to lunch menu and dinner respectively. The restaurant is accompanied by a gorgeous garden terrace and the 'High Notes' Bar powered by incredible food and beverage, extensive menus of curated bites and handcrafted beverages where you get to indulge on the homemade fruit infused water or sip a cup of coffee while enjoying a 360-degree view of the city.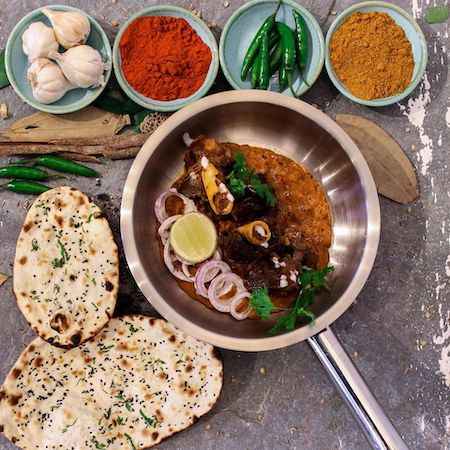 The ingredients used in the food and beverages are authentic and organic instead of artificial sweeteners and syrups. This makes 'Terra' as an ideal choice for healthy eaters and fitness enthusiasts as it serves quality nutritious food in the comfort of a high-end hotel. With the Himalayan foothills on one side and the city lights on the other, it's a delight to watch.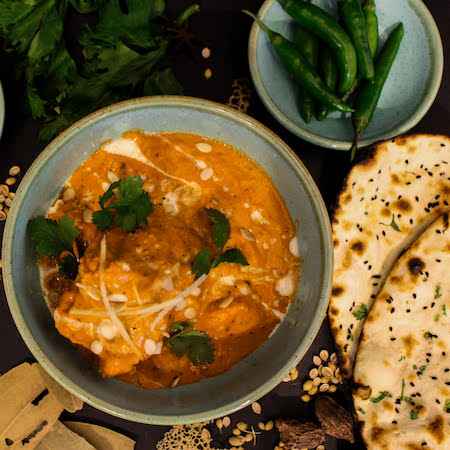 The ABSOLUTE must-haves of the restaurant are:-
· Butter chicken
· Pesto Paneer Tikka
· Picked Pear & Arugula Salad
· Thai Red Curry & Green Curry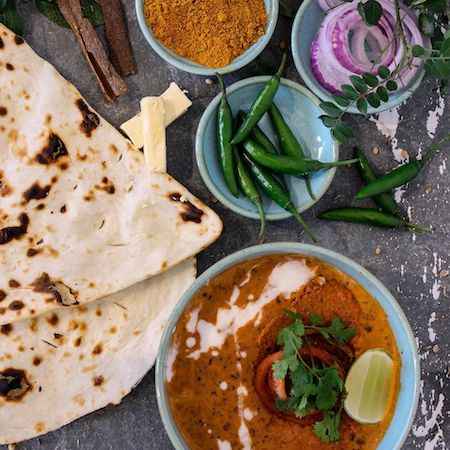 The Opening hours' of the restaurant are:
Mon-Sun: 9am - 11:30 pm
High Notes Rooftop Bar - Coming Soon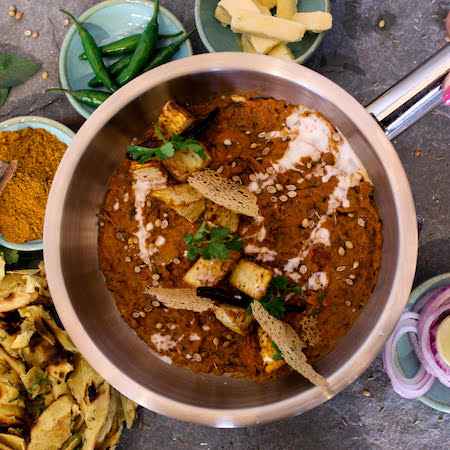 Boasts 11,000 sq. ft. of dynamic event space featuring an indoor lounge, open area bar and private space with a private bar that can all be seamlessly joined to create one indoor/outdoor venue.

Highlights:
● 360° views of Panchkula
● 2 full-service bars featuring premium mixology
● VIP seating areas
● DJ location
● Live Band
Banquet Hall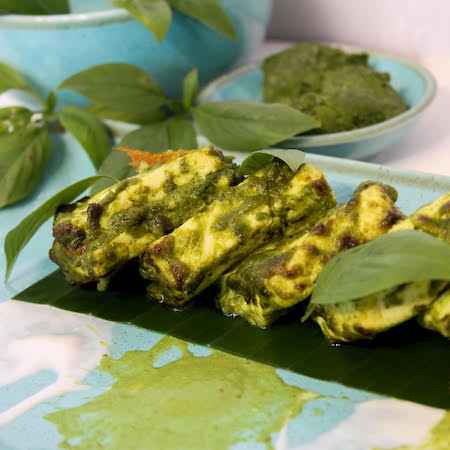 District 5's dynamic banquet hall can accommodate a wide range of events, including meetings, exhibits and wedding dinner banquets with state of the art accommodations.
● Unique + Dynamic banquet halls
● Breakout | Pre Function Space
● Flexible Multi-Use Layout
● Overlooks our gardens
● Premiere Catering Selections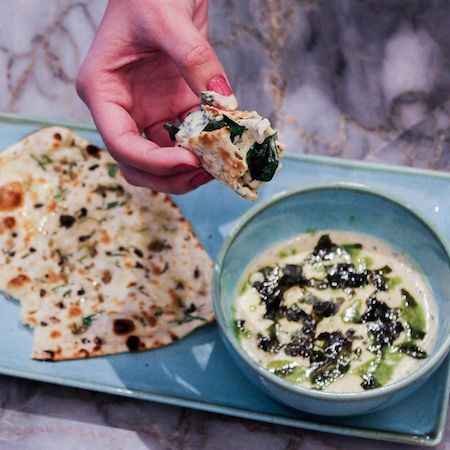 To sum it up, at District 5 you get to enjoy amenities such as breakfast, widespread succulent buffet with "Coffee to Go" service, delicious lunch and dinner in their aesthetic restaurant with garden views and a wholesome rooftop bar as well.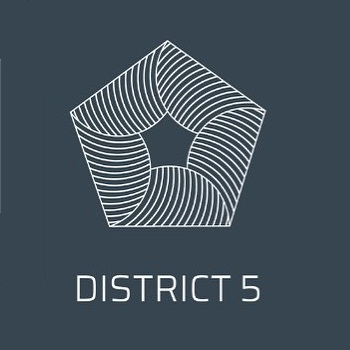 17P, Sector 5, Panchkula, Haryana 134109