This Diwali, Up Your Gifting Game With Hyatt's Gorgeous Hampers!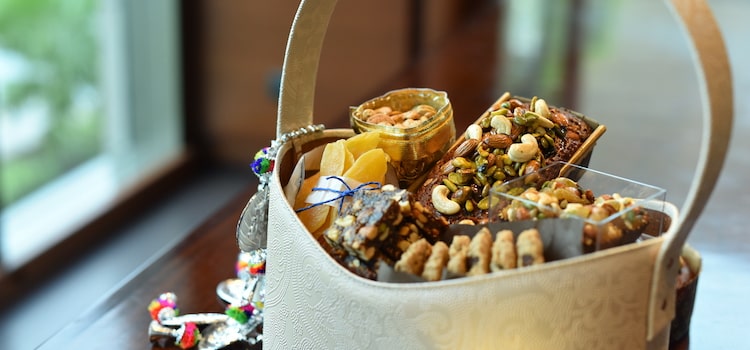 The festival season is here!! And, so does the ritual of gifting joy to your loved ones. While getting together the correct kind of goodies/mithai is a Herculean task, figuring their packaging is another ordeal altogether. But, fret not! This Diwali, Hyatt Regency is here to solve all your gifting woes, in style. Yes, keep reading to know deets!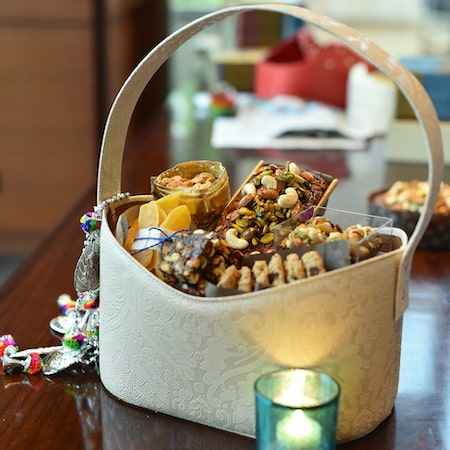 Joy Of Gifting
We often find ourselves struggling with deciding the kind of mithai or cookies or cake we can buy that must be delicious, look great, and be something we would be remembered for. But given time crunches almost every year, we often end up compromising. But, this Diwali season, Hyatt Regency is your single answer to many gifting questions.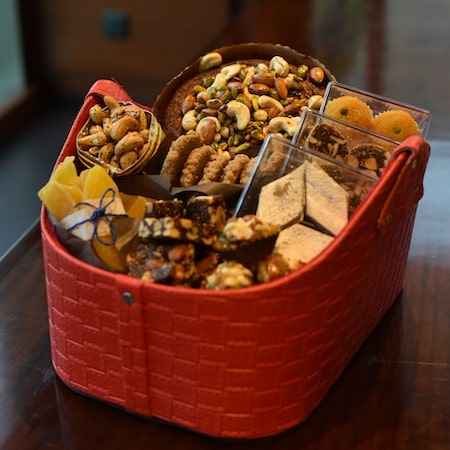 Hyatt caters to all your gifting needs from mithai to chocolates, cookies to cakes, candles to Ganesh figurines, they have got everything you're looking for. It's like all your Diwali gifting shopping is sorted!! They are offering pre-packed hampers and even providing you an option to customize and create one of your own which makes it perfect for corporate gifting or a family gathering. Tada!
Crackling Hampers
Spread delight and light up your loved ones with Hyatt Regency's festive hampers. Choose from the packaged ones by their Chefs or personalize according to your choice.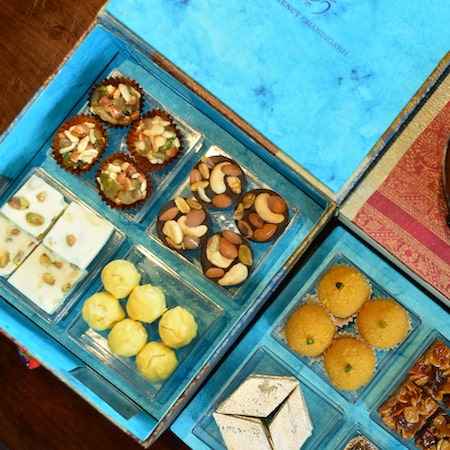 The Festive Bounty
This festive season, gift the ultimate hamper - The Festive Bounty with a selection of 12 festive treats and giveaways. The hamper includes Dark Chocolate Truffles, Badam Cookies, Peppered Cashews, Apricot Cake, Florentine, Dry Fruit Laddu, Oats and raisin cookies, Dehydrated Fruits and Saffron Rose Truffles and is priced at INR 2799/- + Taxes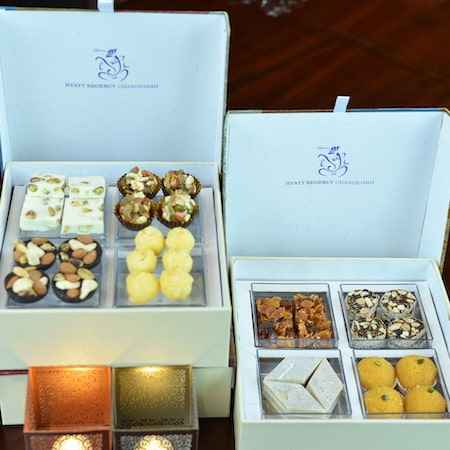 Precious Delight
Delight your loved ones this festive season with Precious Delight hamper that includes Kaju Katli, Motichoor Laddu, Anjir Barfi, Almond Rocks, Saffron Rose Truffles, Choconut Coins, White Chocolate Pistachio Bars, Fig and nuts granola Bar. The price for this handcrafted hamper is INR 1899/- + Taxes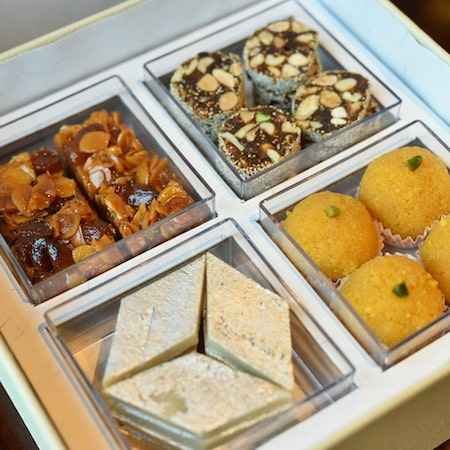 Irresistible Mithai
Diwali is incomplete without Mithai! So, enjoy the Joy of gifting with the Irresistible Mithai Hamper with a selection of 4 festive treats. a selection of delicious melt-in-your-mouth - Motichoor Laddu, Kaju Katli, Anjir Barfi, and Florentine. This premium box of sweetness would cost you INR 1199/- + Taxes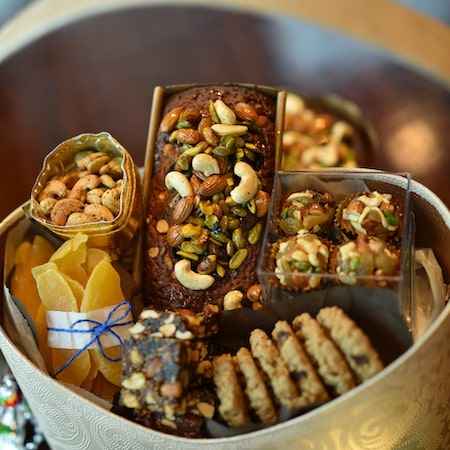 Customized Diwali Hamper
This Diwali, gift happiness to your loved ones with a customized Diwali Hamper. Curate a box full of surprises with treats according to your choice. You can choose from a 4 pcs box of Chocolates or Mithai, to 8 pcs and 12 pcs box with irresistible delicacies ranging from Anjeer Barfi, Kaju Katli, Dry Fruit Laddu, Motichoor Laddu, Honey Nut Cake, Apricot Cake, Safron and Date cake, Dark Chocolate Truffles, Saffron Rose Truffles, White Chocolate Pistachio Bars, Chcocont Coins, Almond Rocks, Peppered Cashews, Sugar Dredged Almonds, Dehydrated Fruits, Nankathai, Florentine, Fig and nuts granola Bar, Choco chip, Badam Cookies, Oats and raisin cookies, and much more starting at INR 1199/- + Taxes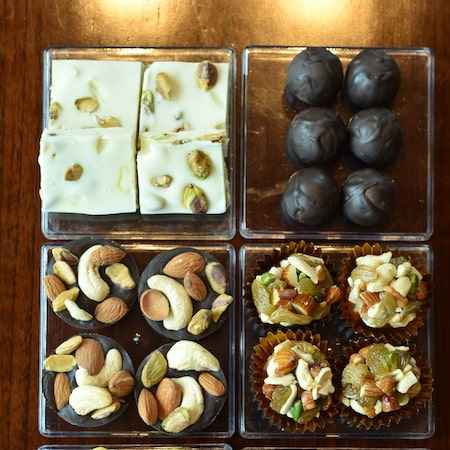 These hampers surely are the perfect gifting option. All their hampers are packed in premium boxes, which not only look so gorgeous but tastes so divine. So, experience the joy of giving thoughtful gifts this Diwali with a range of exquisitely curated gifting hampers by Hyatt Regency!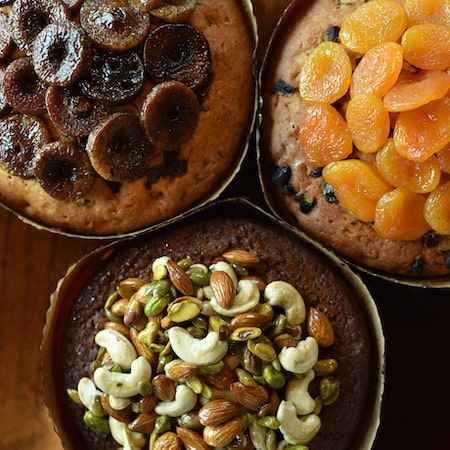 So what are you waiting for? Order now from Hyatt Regency - hyattregencychandigarh.com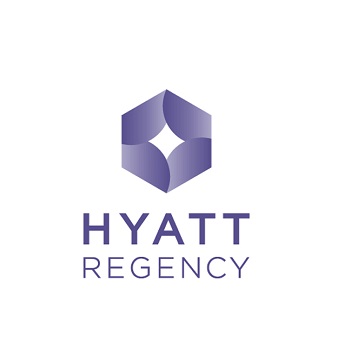 178 Industrial and Business Park, Industrial Area Phase I, Chandigarh, 160002