Every year, people across the country celebrate Dussehra festival with the traditional burning of effigies of Ravan, his son Meghnad and brother Kumbhakaran, which marks the victory of good over evil. The festival is also known as Vijayadashami. Many cities stage a performance known as Ramila, a dramatic re-enactment of the life of Rama and is followed by setting the effigies of the demon king Ravana, on fire in the evening.
Panchkula Dusshera Mahotsav 2018
But, Dusshera 2018 is going to be very special for the residents of Panchkula. Wondering, why? No, there is no twist in the plot, but the residents would witness a 210 feet tall Ravana effigy burning to ashes in Panchkula. Yes, believe us! The effigy of Ravana, the demon king, to be torched at Shalimar Ground in Panchkula, Sector 5 to mark the day would be 210 feet tall.
With 7,000 kilograms of bamboo, 200 kilograms of gum, 600 kilograms of paper and cloth and 20 quintals of iron frame, the Ravana effigy is being designed at a cost of Rs 30 lakh. And this one will have to do without Kumbhakaran and Meghnad. Since so much effort and money have gone into one effigy that there is nothing left to make two more of proportional size. And also making two more effigies that are just 60 ft tall would not look right.
The Man Behind The Tallest Dusherra 2018 Effigy
A resident of Barara in Ambala, Tejinder Chauhan is a state-level kabbadi player and is the man behind designing and claiming the effigy in Panchkula to be the "the tallest" Ravana effigy anywhere this Dussehra 2018. The 10-headed effigy is 210 feet tall and will be on a display for 5 days ahead of Dussehra at the Shalimar Ground, Sector 5 before it goes up in flames on D-day. Over the last 18 years, he has sold 12.5 acres of his land to finance his Ravana-making and has entirely funded this year too.
In the year 1987, Chauhan made his first 20 feet high Ravana effigy, to pay due respect to his father and also to revive the Ramleela in their village. And since then his Ravana effigies were erected at his own village - Barara, which always aimed higher and higher in the sky. But this year (Dusherra 2018), Panchkula got lucky to have the tallest Ravana effigy for the first time, as Barara had no place for a Ravana this size.
The Effort & Money Gone Into One Effigy
It took almost 5 full months for 41 workers to build this effigy. They are yet to fix in the eco-friendly crackers worth Rs. 5 lakh. The face alone costs Rs. 3.5 lakh while the other materials in the effigy are 3,000 metres of cloth, 2,000 kilograms of bamboo, 200 kilograms of gum and 40 quintals of iron frame. The cloth came from an Ambala shop and cost Rs. 1.50 lakh. With everything waterproof, the entire structure weighs 6,200 kilograms. From knee to shoes, the length is 40 feet high. One shoe weighs 100 kilograms and is 30 feet long. Now, that's huge!!!

But sadly, this will be the last effigy that Chauhan would be designing, if he did not get any further financial help. All his land went in burning effigies every year, and he is left with only 2 acres. He would want to save that for his family.

Dusshera 2018 will be celebrated on 19th October by putting the tallest Ravana effigy on flames in the evening. The explosions will be controlled via remote control in ten stages and would take around ten minutes to completely burn the effigy into ashes. With security deployed, 250 feet of space will be left on all the sides of the effigy to avoid any mishap.
So, what are you waiting for? Get going and take a selfie with the tallest Ravana effigy, before it is set on fire.


When: Dusshera 2018, Friday - 19th October
Where: Shalimar Ground, Sector 5, Panchkula
See you all there!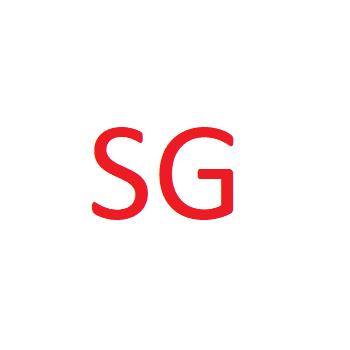 Sector 5, Panchkula, Haryana 134108
About Author
A girl with Atlas in her hands, adventure in her eyes, wanderlust in her blood. Professionally, she creates and curates socially relevant viral-worthy content. Abhilasha's life and work led her to her current role as an Entrepreneur. 
Best Deals in Chandigarh
---