Transform Your Style: Unleash The Magic Of Elegante Luxury Salon In Mohali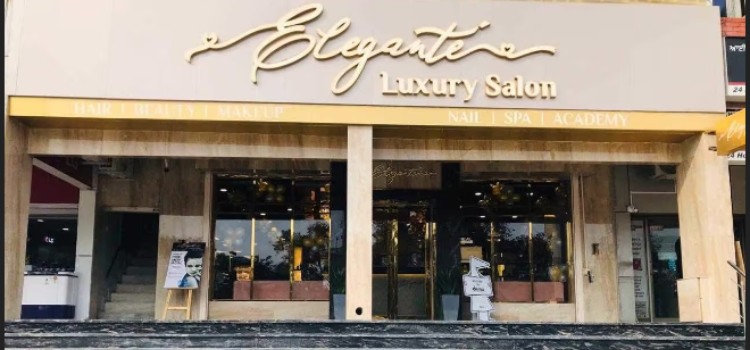 We all are aware of the fact, "True Beauty comes from within". However, a little extra pampering doesn't harm anyone, right? With this very thought, one of the Best Luxury Salons in Mohali, Elegante aims to deliver top-notch skin care, hair care, and beauty solutions. It is a reputed brand that screams luxury at every corner.
The fine unisex salon Elegante is running its excellence for 20 years with a budding team of polite and expert professionals. From the proper hygiene of the salon to the high-end quality products used, the salon excels in every area without any ray of doubt. With personalized consultations and a touch of TLC, the highly experienced staff of Elegante Luxury Salon will make you feel like a true A-lister.
The posh interiors adorned with sleek chandeliers and velvety cushions create an atmosphere that whispers luxury at every turn. The decor is a little over the top that charms your soul right away! Let's know more about this luxurious salon in Mohali and the best-in-class services they offer.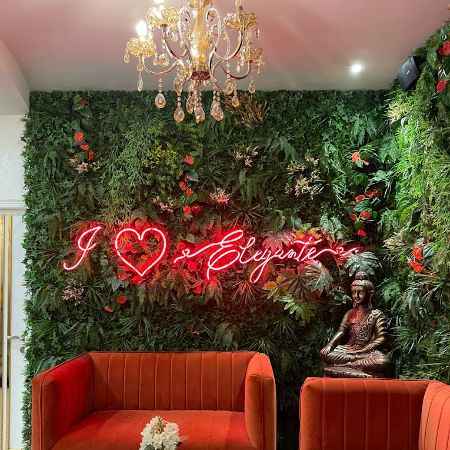 Dull Hair? What's that?
Who said Rapunzel had the sole right to gorgeous hair? The highly experienced hairdressers of the Best Salon in Mohali, Elegante Luxury Salon, believe in giving a crown of stunning hair to every woman. With the most up-to-date techniques and cutting-edge skills, they will work their magic to create a masterpiece that is uniquely YOU. Say goodbye to those dull and lifeless strands and unlock the power of transformative haircuts, highlights, spas, and more.
From advanced Keratin Treatments that give your locks new life to Smoothening and Straightening treatments that leave your hair sleek and glossy, Elegante Luxury Salon pride itself on delivering the most advanced hair-care treatments. When you land at the salon, you can rest assured that your hair is in capable hands!
Skin Care & Beauty Care Treatments Tailored for You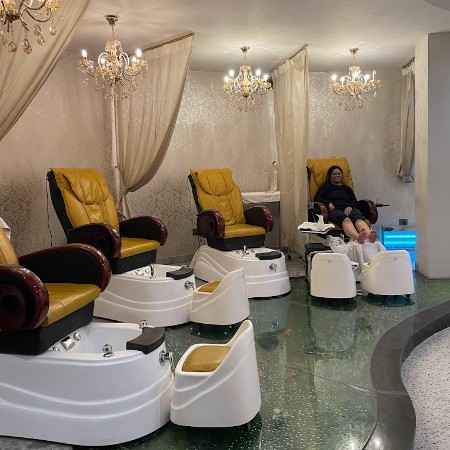 In a world where self-care is essential, Elegante Luxury Salon goes beyond the ordinary to offer a broad range of skincare treatments that address all skin types and concerns. The skilled beauticians at Elegante Salon are sure to pamper you with rejuvenating facials, luxurious manicures, pedicures, cleanups, and more.
This luxury salon also offers therapeutic treatments that address common skin concerns, such as acne, sensitivity, scars, dark spots, and other skin woes. The experienced aestheticians tailor these treatments as per your skin type and condition with products that are gentle yet highly effective.
A Makeover that Becomes the Talk of the Town!
Getting a makeover not only transforms the overall appearance of a person but also boosts confidence. With each stroke of the makeup brush, your features come to life, your eyes twinkle like stars, and your cheeks shine with a healthy glow. The skilled makeup artists of Elegante Salon give you just that!
At the popular Salon in Mohali, Elegante Luxury Salon, you are sure to get the exact makeup look you always wanted for your 'D-Day'. Once you are all ready and stepped outside, be ready for a storm of compliments and inquiries about your stunning bridal makeup look.
If you are looking for a fresh haircut, a new makeup look, or simply some pampering, the Best Salon in Mohali, Elegante Luxury Salon, is an ideal place for all your beauty and grooming needs. Well, the deal doesn't end here. You do not need to burn a hole in your pocket for getting luxury services from this luxurious salon. Check out the ultimate deals available on the Shoutlo App and get a pampering session like never before.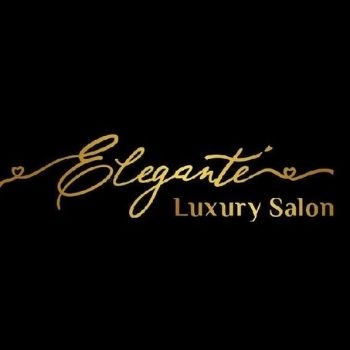 SCO 513 & 514, Sector 70, Sahibzada Ajit Singh Nagar, Punjab 160071