Planning a getaway with your partner or have a business colleague visiting Chandigarh? Consider Glades Hotel, Mohali that encompasses a rooftop with a breath-taking view and an exquisite restaurant that prides itself in offering best of the city's gourmet cuisines and exquisite drinks, making it a perfect spot for all social gatherings. The hotel also offers banqueting facilities making any occasion, whether social events, training, product launches, workshops and exhibitions perfect.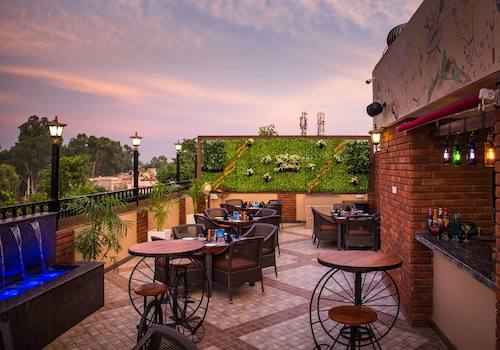 Glades, a charming hotel is perfect for your next staycation, creative getaway, or anniversary celebrations. Read on to know why.

Treat Yourself To Luxury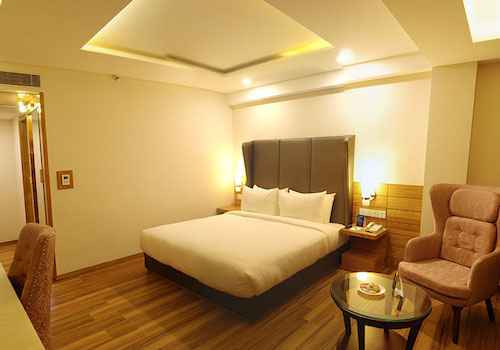 Offering a variety of accommodation options – from premium rooms, superior rooms to executive rooms- each kind comes with amenities like plush, custom bedding, stunning views, in-room tea coffee maker, personal mini-bar, high-speed wi-fi internet, and premium toiletries in spa-like marble bathrooms. What's more? The rooms are designed for comfort and offer an exclusive work area keeping in mind the needs of the modern business and leisure traveler. All the superior rooms offer 32inches LED tv and premium rooms offers 43 inches LED tv.
A Peaceful & Tranquil Rooftop Restaurant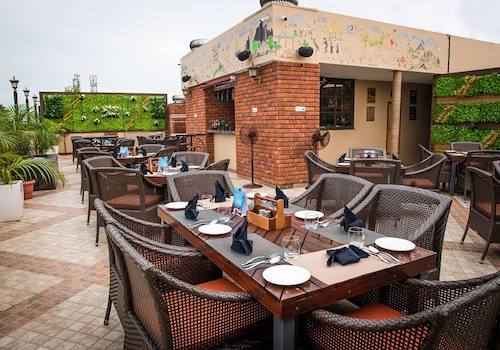 Open-air modest seating overlooking the views of the city with the best of gourmet cuisines sounds like an apt setting for a peaceful meal. Right? So, if you are looking for a place that offers best multi-cuisine food combined with top-notch hospitality, plays great music with the open bar, and the laidback ambience, Sky Grill at the Glades Hotel is your best bet. With its simple and classy decor, this place is bound to be a perfect choice to help you unwind after a long day. You can definitely look forward to an evening of long conversations here, enjoying the cool breeze and guzzling down a beer while chatting with friends.
Dazzle Your Guests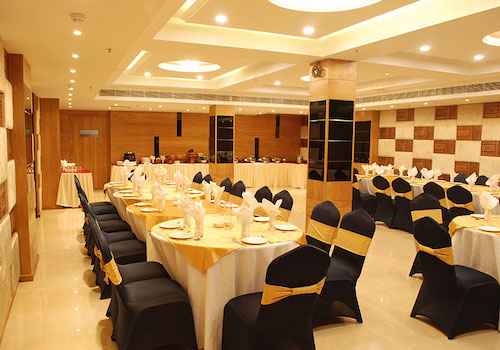 Located in the centre of the city's vibrant business district Glades Hotel, has been making waves in the corporate sector and beyond. The hotel offers a choice of two banquets, Regal and Ivory and offers event space that can be utilized to conduct business meetings, social function, get-togethers, host events, and network for 15 to 150 guests with the help of their experienced staff. The meeting and event spaces at the Glades Hotel promises to dazzle your guests.
Sip on The Cocktails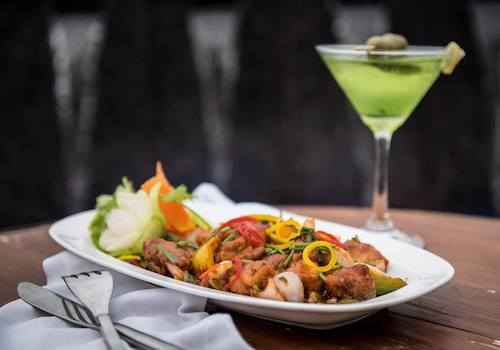 Glades is known for its quenching cocktails from which one cannot resist. So, next time when you are in the mood for cocktails, go for their LIIT. They offer LIIT Classic, LIIT Electric, LIIT Toxic to delight you. You can also go for their Sangria pitchers to relish.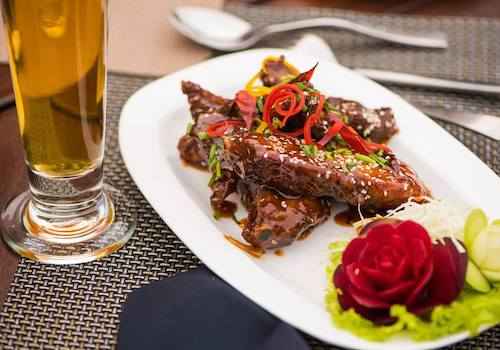 Apart from your regular Mojito, they also serve more than 12 varieties of Mojito. From Basil Lychee Mojito and Mango Mojito to Chilli Mint Mojito and Blue Chill Mojito, they serve it all. Do try the Blueberry Mojito, if you like to keep it fruity. Otherwise, grab a Classic Mojito like a good lad.
The Perfect Place To Be!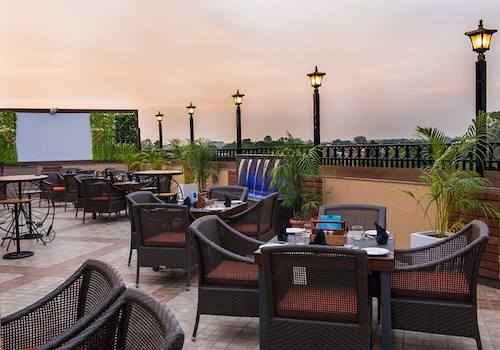 Well, the Glades Hotel is the perfect place to be! Why? Because, the open-air ambience, rustic decor, and resto-pub vibes at Glades Hotel will leave you feeling like you checked into your favorite neighborhood bar. What's more? The guests can enjoy live screening of matches at their magnificent rooftop. The cocktails and mocktails are made to perfection and served in style to calm you down on those nerve-wracking weekdays.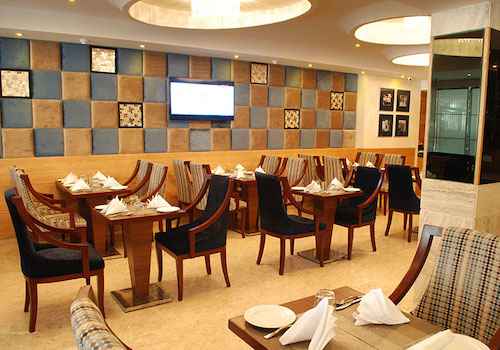 So, what are you waiting for? Get ready to witness the maximum fun at Glades Hotel where you can munch on some delicious food, guzzle down a beer or a cocktail, and have the best time of your life!!! Trust us, the delicious food and the soft music add to the charm, making sure you have got yourself a perfect night out.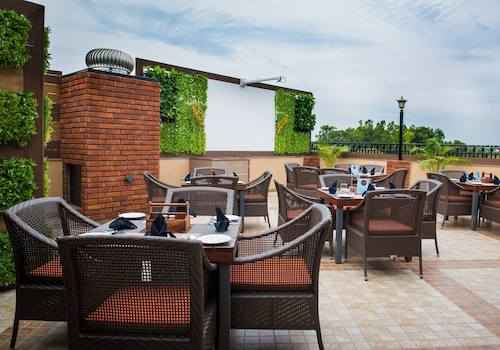 Location: SCO 3 & 4, Sector 55, Sahibzada Ajit Singh Nagar, Phase 1, Mohali.
Contact details: 09855889988
All in all, Glades Hotel is perfect, whether on a business or family trip with the best of cuisines combined with matchless hospitality.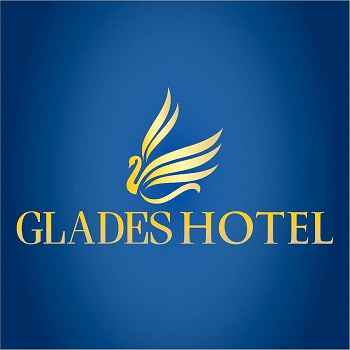 SCO 3 And 4 Mohali Phase 1 Sector 55 Sahibzada Ajit Singh Nagar, Chandigarh, 160055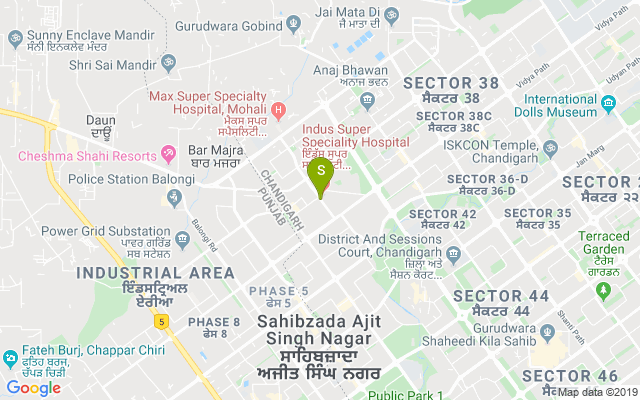 About Author
A girl with Atlas in her hands, adventure in her eyes, wanderlust in her blood. Professionally, she creates and curates socially relevant viral-worthy content. Abhilasha's life and work led her to her current role as an Entrepreneur. 
Best Deals in Chandigarh
---