The Newly Opened Falcon Cafe Lounge In Panchkula Is Perfect For Weekend Chill Scenes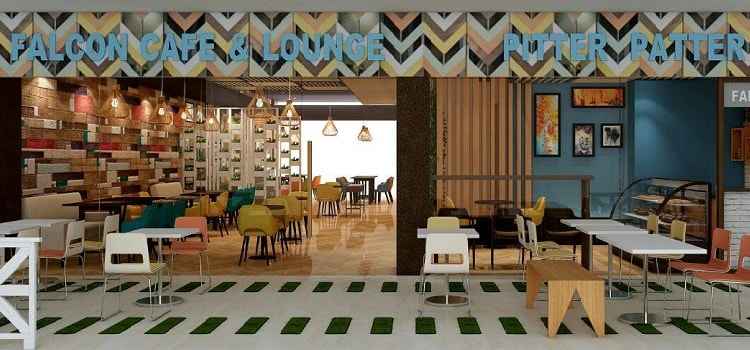 There is a new wave in town. Panchkula has added a brand new cafe to its landscape. Yes, you heard us right! For all those people out in Panchkula who just hate driving all the way to Chandigarh for some friends time or a Coffee date, this December your wish has been granted! Say hello to Falcon Cafe Lounge! A brand new cafe, colorfully done up with bright walls and gets a thumbs up to their hearty menu and outdoor seating.
Falcon Cafe Lounge in Panchkula is perfect for brunch-munching, high-tea or if you are just looking for a place to hang out. Come… Let's take a free ride…
Falcon Cafe Lounge
With a cutesy cafe-like vibe greeting you, not to miss the bright yellow-blue decor and its whimsical setup, which you could see through its big glass windows, Falcon is definitely worth a visit just to escape the mundane surroundings for a bit. Possibly your next favorite hang out spot.
Let me get in the details of this whimsically Gorgeous Café!
The entry itself speaks a lot about this place… The grass adorns the serene flooring which gives it a countryside feel.
Step inside, and you will witness how effortlessly the bold and colorful furniture blends perfectly with the timbered walls and modern artwork.
The standout piece amongst them is the meshed white see-through wall and the striped drop-down bulbs. Well, I can go on and on… so to cut short (sweetly) this place will revitalize your senses by reflecting positive vibes into your bloodstream.
Highlights Include
Falcon Cafe Lounge wakes up at 7:30 AM... Whoa! Guys, We have a place to enjoy English Breakfast and Indian Breakfast and that too in Panchkula! (so may wishes granted this December)
Starting from INR 110 only! Waih…waih…Wait… 110 bucks??? Yes, again you heard us right! INR 110 only for their breakfast menu. And to name a few specialties that are necessary to kiss your tongue during breakfast here are- Dhabe Ka Parantha, Mumbai Special Vada Pav, Parsi Scrambled Eggs, Belgian Waffles, Luscious Pancakes, French Toast and Special Lackhnawi Biryani.
They offer five types of fantastic Cuisines viz
*Continental (The Pasta Brigade…)
*Oriental (Corn, Spinach and Mushroom Family Unites…)
*Tandoori (Apna Punjabi Tadka…)
*Arabic (Taste of Arabs…)
*Indian (You can't take India out of Indians…)
Yes! They serve North to South; East to West Meals and Bhagwan Kasam… the way they present and place the meal in front of you is so vibrant that you yourself defy your logic of eating greedily.
Next in the Menu, are the Quaky Shakes, Smoothies, Mocktails and freshly brewed Coffee You would regret if you did not try their lip-smacking Berry-Berry Strawberry and Chocolate Brownie Shakes and Apple Cinnamon and Thella Jeera Mocktails. Oh, the list is endless!
Did we miss Tea-Darlings? For people who swear by Tea, their Saffron Kashmiri Kahwa needs a special reference. My goodness! This place has power-packed menu and meals to die for. There's more to it.
A Takeaway window! needless to say that painted glassware is already talk of the town and should be in your hands! Now that I have given you much-required details of the place, I deserve a treat at this Cafe! At least that luscious, yummiest shakes that I'm already drooling for.
Head Straight to- Site No. 5, Sector 16, Panchkula
Book your table- 0172 2584965
Since Chandigarh is bursting-with-cafes, next time when you are looking for a quiet evening or want to grab a bite with your friends, head to Falcon cafe lounge. You will find the chilled out vibes of this place just perfect!
Falcon sings to your heart and gives you all reasons to step in anytime and for any reason.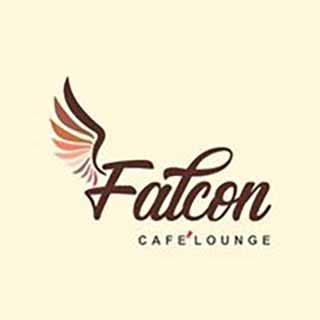 Site No. 5, Sector 16, Panchkula, Haryana 134109