Chandigarh Now Has Its Very Own Popsicle Bar!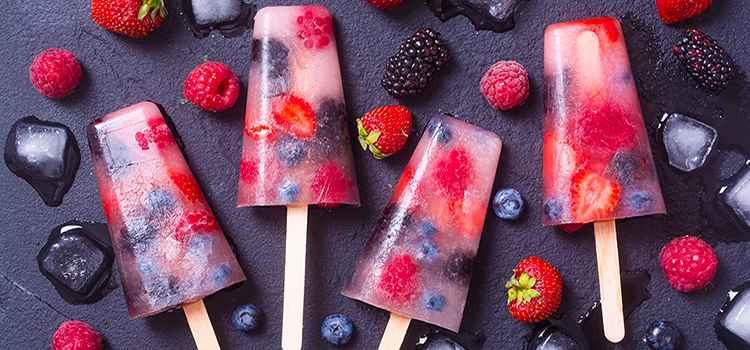 Summertime in the good old days used to make every kid very excited. The whole excitement was for the ice cream van that would provide each kid with a chilled popsicle to lick the heat away. As time moved on, we all grew up and forgot about those fruit ice lollies that used to define our summer. Gone are those days when good quality fruit-based popsicles were available and we used to lick the summer away. Finding a place in Chandigarh that offers the goodness of Popsicles seems a herculean task.
But Fret Not! To remind us all of that era and to take us on a nostalgic trip, one brand is all set to open the first-ever outlet for Popsicles in Chandigarh. Ohh yeahhh! Chandigarh! Get ready to welcome Frupops India where it's raining Fruit Popsicles, Smoothies and more!

Frupops India: Chandigarh's First Outlet For Gourmet Popsicles, Fruit Smoothies, And More!
With an aim to remind us all of the pleasures of licking a Popsicle in the Scorching heat of the summer, Frupops India is all set to grace the foodies in Chandigarh. Frupops is the first ever dessert parlor in Chandigarh that specializes in creating and serving Popsicles and more that are free from artificial sweeteners and preservatives. Instead, all their products are made out of whole fruits and are loaded with natural flavors. As the name suggests, Frupops presents a gourmet blend of Fruits with Popsicles in a range of flavors that will not only tease your taste buds but will also help in beating the heat of the summer. Prepared without any additives, they offer a unique variety of flavors like Kiwi, Citrus, Mojito, Pan, Lemongrass, Cereal, Tropical Coconut, Mango, Berries, Watermelon Jelly and Coffee Popsicle.
Cute Flowery Interiors Meet Gorgeously-Decked Up Exteriors!
With a Cute Flowery Theme with pastel colors all around, this Popsicle bar will make you feel like you are in wonderland. The Interiors are designed to soothe the eyes and the exteriors have already been a hit on Instagram. Chandigarh! Keep your phones ready as you wouldn't be able to resist the temptation to click pictures for Instagram with such unique flavors and vibrant-looking popsicles in the floral and pastel decor. Swank up your Instagram feed as your click away at this pretty and colorful Popsicle Bar in Chandigarh!
The Cherry on the cake is the appealing Popsicles that are not just flavourful but healthy too, Chandigarh is surely in for a sweet treat. With many eye-pleasing desserts and cute interiors covered with a charming flowery theme, this First Popsicle outlet in Chandigarh is perfect for Insta-worthy clicks. Adding spark to chill scenes, Frupops is all set to tempt everyone with its fruit-based ice popsicles and more. Apart from Fruit Popsicles, Frupops also offers an assorted array of Fruit Salads, Smoothies, Freshly Brewed Concoctions and Exotic Breakfast. It's time for Chandigarh to take a trip down memory lane and taste the goodness of Fresh Fruits with Frupops India!
Delve Into The World Of Fruit Smoothies, Cold Pressed Juices More Soul-stirring Beverages!
Even though the name suggests Popsicles, Frupops in Chandigarh offers more than just Ice Lollies. For those epicureans who would like to quench their thirst with something healthy, Frupops brings forth a whole range of fresh fruit-based smoothies. With unique flavors like Strawberry Lemonade, Tropical Fruit frozen, Mix Wild Berry, Peanut Butter and more, this dessert parlor in Chandigarh surely stands out from the rest and offers healthy smoothies to all. Ever heard of a smoothie that is eatable? No, right? But with Frupops bringing forth the innovative smoothie jars, one can relish the taste of fresh fruits while enjoying a smoothie. Treat yourself to a jar of healthy smoothie in flavors like Blueberry, Coconut, Raspberry White Chocolate and Vanilla Latte Smoothie Bowl.
For the health freaks, Frupops India offers Cold Press Juices that assist in detoxing the system. One can pick from a variety of options like Grenade, Sweet Detox, Mad Apps, Seasonal Citrus and more. Frupops India also brings forth Cold Brew Green Tea for the first time in Chandigarh that will give the healthie foodies something new to savor. If one still wants something else to sip, then Frupops serves some of the most fruity and luscious shakes that will leave everyone spellbound!
Wake Up and Savour The Aromatic Blue Tokai Coffee at This Popsicle Bar!
As the saying goes, "Coffee and friends make the best blend", Frupops India seems to have taken the love for Coffee way too seriously. For the coffee lovers, Frupops is bringing forth Blue Tokai Coffee for the first time in Chandigarh! Yes! It is the first outlet in Chandigarh that serves Blue Tokai Coffee in both hot and cold variants which will surely win over the caffeine addicts. So, the caffeine addicts can rejoice as Frupops is also a coffee bar all day that serves amazing brews!
Binge On Healthy Breakfast At Chandigarh's newly-opened Dessert Takeaway!
We all are aware that having a healthy breakfast sets the base for an entire day that is full of energy. Keeping this in mind, Chandigarh's very own fruit-based dessert takeaway will also be offering scrumptious options to savor as breakfast between 8:30 am to 12: 30 pm every day. Dive into the hearty English Breakfast Trays that will be served with coffee shots at Frupops.
One can also explore other breakfast options like Smoothie Jars, Pancakes & Waffles and can pair these along with any of the healthy beverages they like. All in all, Frupops gives Chandigarh a chance to binge on delicious and drool-worthy fruit-based desserts, beverages and breakfast completely guilt-free. The best part, one can eat to their heart's content without worrying about putting on too much. Thanks to sugar-free desserts and beverages by Frupops!
Treat yourself with Gourmet Desserts without Breaking the Bank!
A gourmet dessert parlor with flowery-themed interiors, Frupops is an exclusive takeaway in Chandigarh that offers foodies a respite from the scorching heat of the summer by curating fruit-based popsicles, smoothies, shakes and more at a really pocket-friendly price! Yes, you heard it right! One can get a kiss of good health completely guilt-free from this newly-opened dessert parlor in Chandigarh at a really economical price.
So, what's the holds up, foodies? Get ready to enjoy fruit-based desserts in Chandigarh with Frupops!

Location: Frupops, Coal Depot Complex, Sector - 10 D, Chandigarh
Contact no.: 9915007777
Follow on Facebook: FruPops India
Follow on Instagram: @frupopsindia
Treat Your Taste Buds To Fruit Popsicles, Smoothies And More At This Newly-Opened Dessert Parlour In Chandigarh!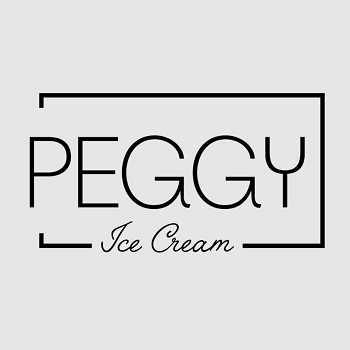 Right Corner, Coal Depot Complex, 10D, Sector 10, Chandigarh, 160010