Time To Re-define Yourself And Feel Like Celebrity At This Amazing Salon in Chandigarh!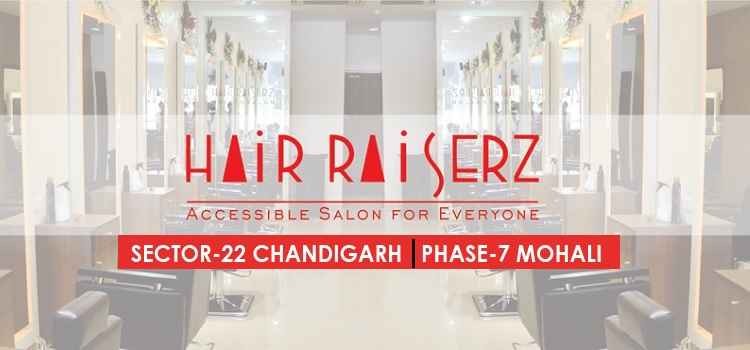 Do you belong to the bunch of people who like to splurge on getting pampered and relax while you get an excellent makeover? Do your hair and skin need some love as you have ignored them due to work??
If yes is the answer, then this salon in Chandigarh and Mohali is the place to set your GPS to Now!
ShoutLo brings to you the trendiest unisex salon in City Beautiful: Hair Raiserz Sector 22 & Hair Raiserz, Phase 7 Mohali
Hair Raiserz is a reputed brand in itself and has carved its niche in the beauty industry since its inception in 2003. A dedicated and well-trained team of experts, taking care of hair, make-up, nails, and various nourishing skin treatments, left the customers in Chandigarh completely stunned. These two outlets of this reputed salon are where one can get excellent customised beauty treatments as per one's convenience within a reasonable price range. Get set for a superbly styled makeover with these two fabulous outlets of Hair Raiserz in Hub of Chandigarh & Mohali!
Both the outlets offer services in 4 categories: Hair Treatments, Skin & Wellness packages, Nail Treatments and Bridal & Pre-Bridal Packages.
One can be assured of quality of service and products in both the outlets of this Premium Salon.
Hair Treatments
When it comes to hair, there is no team as well trained about the latest trends in the beauty industry as the Hair Raiserz Team. One can just walk into the beauty salon and just be sure to walk out looking like a celebrity. They offer haircut and blow dry starting from INR 250, rebonding starting from INR 2499, Global Hair Color/Highlights from INR 2999 and Hair Spa from INR 850. Apart from these, there are various other treatments which one can opt for depending on the hair texture and the team of experts will guide one well. The team is efficient and cordial and makes sure that your hair is treated with all the love and care it deserves!
Skin Treatments
Has your skin been feeling tired lately? If yes, then the amazing skin treatments from Hair Raiserz will restore the freshness of your skin and leave it feeling soft and supple. The fragrant premium products they use are all high end and are expert tested products. One can be assured of the quality and safety while getting relax and rejuvenate. They offer a variety of facials and cleanups starting from INR 1250 and INR 550 respectively. The USP of this Salon is that they offer Aromatic Body Spa & Jacuzzi to completely rejuvenate the senses starting at INR 2999 only. Such excellent service at such rock-bottom price range is hard to find in Chandigarh. So Don't wait up and book a skin care date now!
Nail Treatments
When one is pampered from head to toe then why to leave the nails behind. Hair Raiserz has special nail salon within their salon where one can get all sorts of nail treatments done like French Manicure, Pedicure, Nail Extensions and some elegant Nail Art without burning a hole in your pocket. The nail paints used are of various premium range brands like Maybelline, Inglot, Lakme, OPI And many more. Go ahead and get your grooming session fixed!
The Best and Most Affordable Pre-bridal and Bridal Packages
Every girl has a childhood dream of looking like a princess on her D-Day and Hair Raiserz helps you fulfill the fantasy. In past few years, Hair Raiserz has carved a niche in bridal makeup segment and are known to completely transform a girl into a beautiful glowing bride for the most important occasion of her lifetime. They have a team of best makeup artists and hairstylists working up their magic to doll up the bride, not just on the wedding day but an at least month before. The makeup brands they use are Kryalon & MAC and also offer HD and Airbrush Make-up. The customised Pre-Bridal packages can be started anywhere from 7 to 30 days before the D-Day. The Pre-Bridal Packages including the bridal make-up start from INR 9999! Yes, you heard us! No elite salon in Chandigarh offers bridal packages at such rock-bottom prices. So brides-to-be, Go ahead and get a trial today! Apart from the above, a discount of 25% can also be availed by corporates.
A state-of-the-art salon with 5-star amenities and well-trained experts weaving their magic on you right in the heart of Chandigarh. Sounds unbelievable, Right?
But don't worry and just get your next pampering session booked at Hair Raiserz! Address:
Hair Raiserz Chandigarh- SCO 1085, Sector 22 B, Chandigarh
Phone No: 0172-4000447
Hair Raiserz Mohali- SCO 55 First Floor, Phase 7, Mohali
Phone No: 9780316077
Always remember "Grooming is the secret of elegance.The best clothes, the most wonderful jewels, the most glamorous beauty don't count without good grooming." - Christian Dior
Go ahead and Get gorgeous at Hair Raiserz!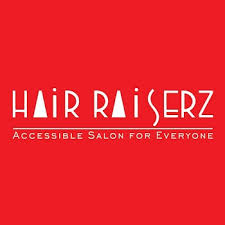 SCO - 55, First Floor, Near HDFC Bank, Phase-7, Phase 7, Mohali