Ranjit Bawa, Jassi Gill, and Ninja starrer High End Yariyaan will be hitting the screens this Friday and fans are very excited to watch this extraordinarily talented trio for the first time in a film.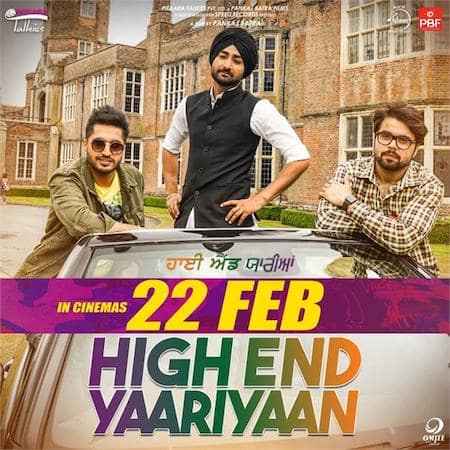 The upcoming Punjabi movie, directed by Pankaj Batra and produced by Pitaraa Talkies Ltd., is scheduled to be released on 22nd February 2019. And before the movie hits cinema screens, we decided to list a bunch of reasons why we are watching the movie this weekend and why you shouldn't miss watching it too!
The cast - Jassi Gill, Ranjit Bawa, & Ninja!
After delivering stellar performances in films like Mr. & Mrs. 420, Mundeyan Ton Bachke Rahin and Dildariyan, Jassi Gill has once again picked an amazing role that will help him showcase his versatility as an actor and grow.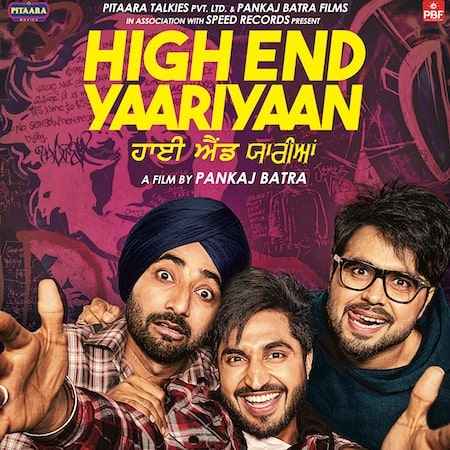 Ranjit Bawa has acted in some great movies such as Mr & Mrs 420 Returns, Vekh Baraatan Challiyan, and Toofan Singh. He is about to appear on the big screen once again and the excitement is palpable.

Ninja, the popular Punjabi singer with hits like Aadat and Oh ku ni jaan sake tried his luck with acting in the movie Channa mereya and got appreciation from his fans for his acting. And now he is back for the next hit!

Other Popular Actors Roped In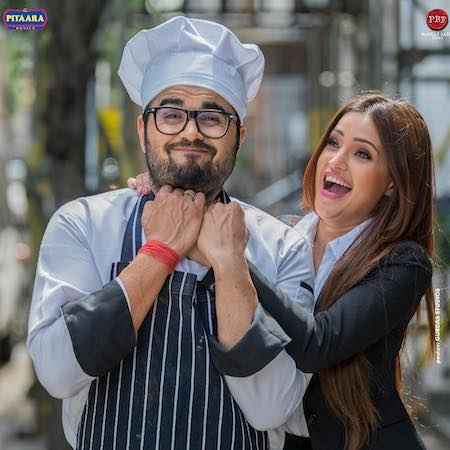 Along with Jassie Gill, Ranjit Bawa and Ninja in the lead, the movie stars Navneet Kaur Dhillon, Musskan Sethi, Aarushi Sharma and Neet Kaur in pivotal roles. With such a strong cast of characters, the movie promises to hit hard.
It is More of Fun and Less of Rona Dhona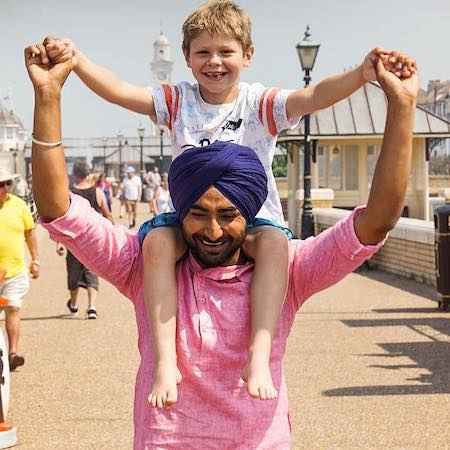 While in almost every Punjabi movie, we have all sort of rona dhona, High End Yariyaan will revolve around two key elements - fun, and masti. A story based on friendship, dreams, and ambitions, the movie is rather a fresh change in otherwise monotonous trend.
The Story
High End Yaariyaan is a tale of 3 friends Karanveer (Jassie Gill), Sachin (Ninja) and Manga (Ranjit Bawa) who are from different parts of Punjab with different backgrounds and now lives abroad.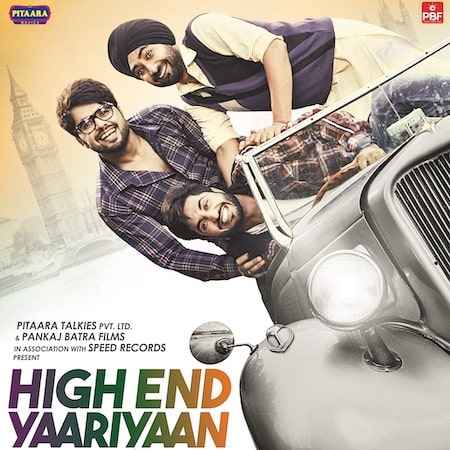 Karanveer is a rich spoilt brat who comes to London on a study visa, Sachin hails from a middle-class family from Chandigarh on a work visa and works at a hotel and Manga belongs to a poor family from Bathinda. They meet in an unusual situation and become best friends. Over the months their friendship grows stronger and share a lot together, except the real reason from them being in London. But an incident makes them talk about their tryst with love and the reason for being in London.
The Movie Is All About Friendship!
The story narrates how their friendship has evolved over a period of time and what all struggles they go through while living out of their homeland. It showcases all the ups and downs their bond goes through as the time passes by.
Watch out the movie to know how love is the reason for them to leave their homes.
About Author
A girl with Atlas in her hands, adventure in her eyes, wanderlust in her blood. Professionally, she creates and curates socially relevant viral-worthy content. Abhilasha's life and work led her to her current role as an Entrepreneur. 
Best Deals in Chandigarh
---