The Engineering Marvel: India's First Hybrid 14-Lane Expressway Between Delhi To Meerut Opens!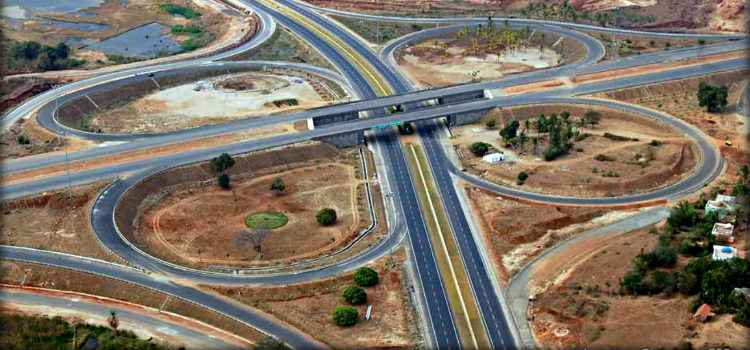 Travelling between two cities has always been a headache for some of us. Especially when it comes to travelling for longer periods of time in the scorching heat of the summer, it is an utterly daunting task. It is taxing not only for the passenger but also for the driver who not only has to face the long hour travel but also face the heat. Considered as one of the most-frequented roads, driving from Delhi to Meerut takes about 2.5 hours on an average. The 82.5 Km drive is definitely not a joke for those who hate travelling in the summer time.

Keeping this in mind, the government is all set to unveil India's First Hybrid 14-Lane Highway which will reduce the travel time from 2.5 hours to just 40 minutes!
We, at Shoutlo, are excited to share the details with you.
Read on....!
India's First Hybrid 14-Lane Highway: Travel from Delhi to Meerut in just 40 Minutes!
The Delhi-Meerut route is one of the most travelled in the country. Thus, reducing the travel time between these two cities was a mammoth task. But through continuous efforts, Narendra Modi unveiled India's First Hybrid 14-Lane Highway that will take you from Meerut to Delhi and Vice versa in just 40 minutes. Yess! You heard us!
Say goodbye to the over 2 hour travel time in this super sunny weather! Not just this, this project has some unique features that have never been seen before in India.
Some Interesting Facts about this Hybrid Expressway are:
-The Expressway supports vertical gardens to reduce the pollution. To water the plants, drip irrigation system will be used.
-With an aim of reducing pollution and conserve energy, the entire highway is lit up using solar power. It is India's First Expressway to be lit up using Solar Power.
-Ever imagined travelling on a road without any hurdle or stoppage of signals? Yes. This new highway is 100% Access Controlled and Signal-free. So, enjoy non-stop travel on a world-class expressway.
-With a length of 82 km, this is one of the best in class highways developed in India where first 27 km are 14-Lane and rest are 6 lane highways.
-With 11 flyovers/interchanges, 5 major and 24 minor bridges, 3 rail over-bridges, 36 vehicular and 14 pedestrian underpasses, and an elevated section of 5.91 kms, It is India's First Hybrid Expressway. An engineering marvel!
-In a series of firsts, it is also India's first Highway to be endowed with a 2.5 Meter wide Cycle Track on Either side of the road. Wow!
With a cost consideration of 7500 Crores, this magnificent marvelous highway was partially opened for commuters by Prime Minister, Narendra Modi on 27th May 2018. Considering the time-saving aspect, it is definitely going to become the most travelled highway as well.
So, peeps, get ready to travel from Delhi to Meerut and Vice Versa in just 40 minutes with India's Engineering Marvel- 14-Lane Hybrid Expressway!
Keep Calm and Get ready to Witness India's First Hybrid 14-Lane Expressway from Delhi to Meerut!