Explore the Charms of Leisure Valley Chandigarh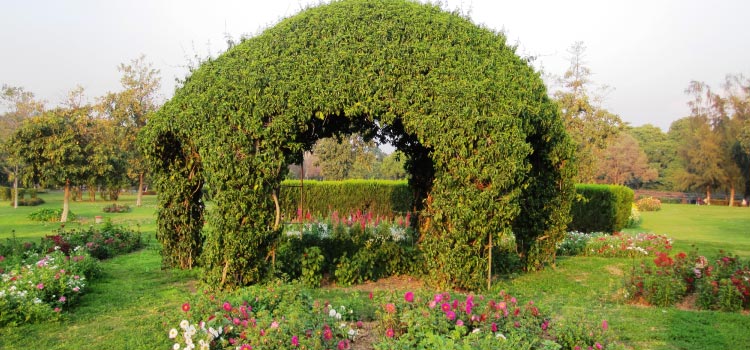 An eight-kilometre-long linear park in Chandigarh, Leisure Valley is a network of various theme gardens that attract visitors to soak up positive energy and clean air. It was designed by the renowned Swiss-French architect, Le Corbusier, whose clear vision was to create a perfect fusion of nature and urban living.

Leisure Valley was built in phases which commenced in the early 1950s. The Rajendra Park, which is situated near the northern end of the park, was counted in the initial phase of the construction. The second phase of the construction included the Rose Garden, which had become one of the most well-liked attractions of the park. The third and final phase of the construction was finished in the 1970s and made the completion of this iconic green space.
Leisure Valley Chandigarh offers a perfect sanctuary where Tricity residents can escape the hustle and bustle of city life, take a well-deserved pause, and unwind themselves amidst the lush greenery. With its picturesque landscapes, exquisite gardens, and variety of other attractions, this vibrant green stretch is more than just an ordinary park.
Different Gardens of Leisure Valley Chandigarh
Leisure Valley Chandigarh features 12 different types of gorgeous gardens and parks, each with its own uniqueness, charm, and attractions. Following are some of the must-visit gardens of Leisure Valley Chandigarh:
Zakir Hussain Rose Garden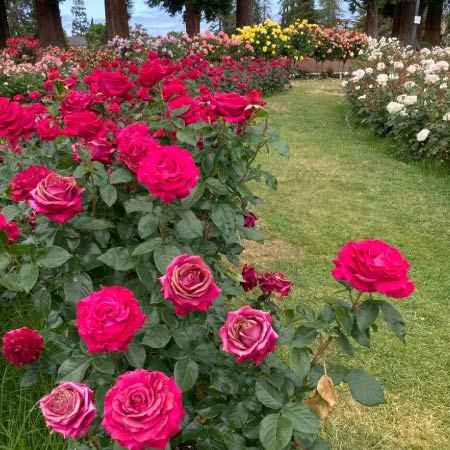 Zakir Hussain Rose Garden is Asia's largest garden with more than 1700 plants and 1600 varieties of roses. It was named after the former president of India, Zakir Hussain in 1967. You can also find some medicinal plants in the garden, including Harar, Camphor, Gulmohar, Bahera, Bel, etc., that hold great medicinal value. Rose Garden also hosts an annual cultural event called Rose Festival during February or March.
Sector 16, Chandigarh
Rajendra Park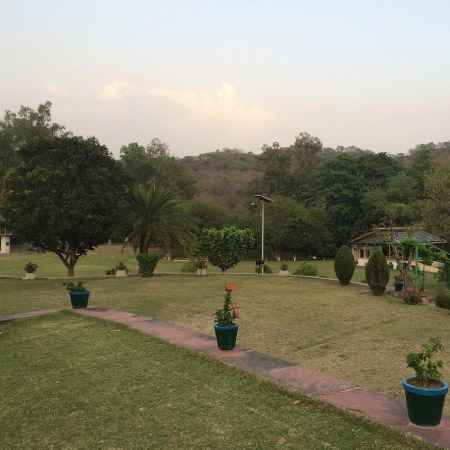 Situated at the northern tip of Leisure Valley Chandigarh, Rajendra Park was named after the first President of India, Rajendra Prasad. The park spans approximately 400 acres and impresses visitors with its canopy trees, a variety of flowers, and shrubs. It also features a 2.5 km long Jogging Track that is lined with trees and offers breathtaking city views.
Sector 1, Chandigarh
Terraced Garden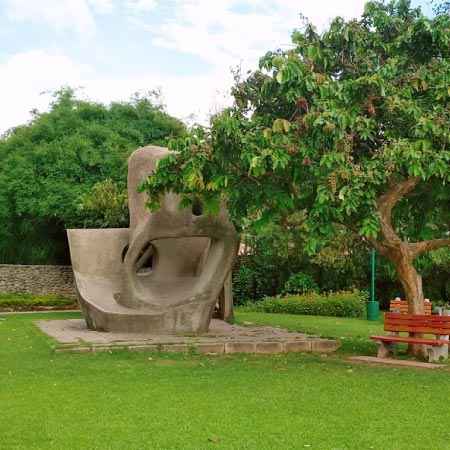 No matter which month of the year you visit, you will always be surrounded by charming flowers at Terraced Garden. One of the main attractions of the garden is the lighted musical fountain, which is also the spot for the Chrysanthemum show.
Sector 33, Chandigarh
Topiary Park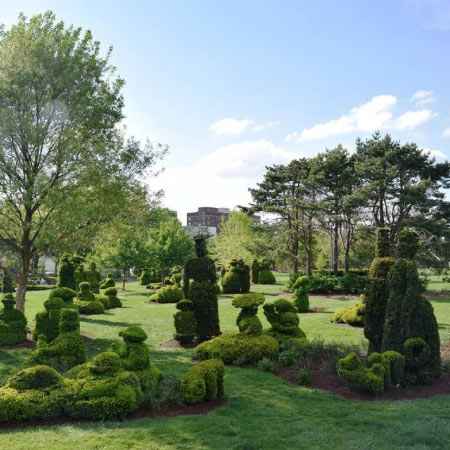 Coming to the Topiary Park of Leisure Valley Chandigarh, you will see a large assortment of topiaries, which are trees and shrubs that have been trimmed into various shapes. Children in particular enjoy visiting the Topiary Park because of the animals and various shapes that have been created there.
Sector 35, Chandigarh
Hibiscus Garden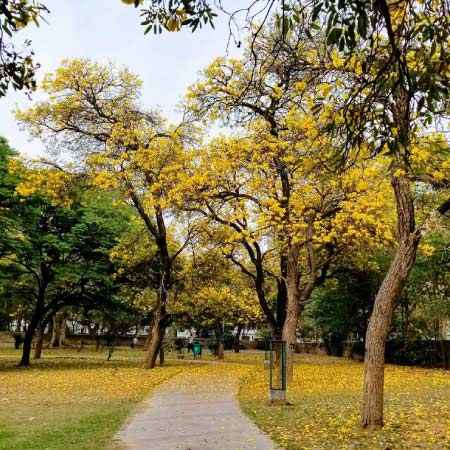 The Hibiscus Garden of Chandigarh is a visual treat featuring a collection of more than 40 varieties of Hibiscus, that bloom in vibrant colors. The garden holds an earthy smell with lots of greenery all around. There are also bamboo trees in the garden that add to its beauty.
Sector 36, Chandigarh
Smriti Upvan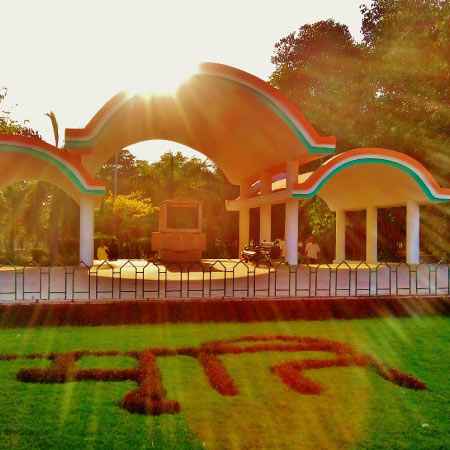 Nestled between Rock Garden and Sukhna Lake, this tranquil space is divided into two parts. The first part is a memorial garden with a large monument in the middle. The names of the soldiers who lost their lives during the war are engraved on this monument. The second part of the garden is laid out with fountains, walkways, and flowerbeds.
Sector 1, Chandigarh
Shanti Kunj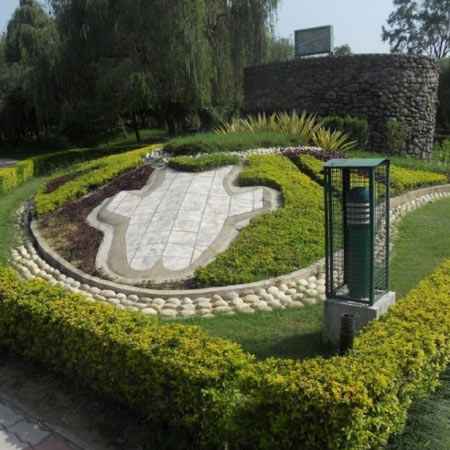 Shanti Kunj is a serene and quiet garden with five separate sections, each with its own unique flora, medicinal plants, and lots of greenery. It is a great place for a calm walk, running, as well as yoga in the clean, fresh air.
Sector 16, Chandigarh
Bougainvillea Garden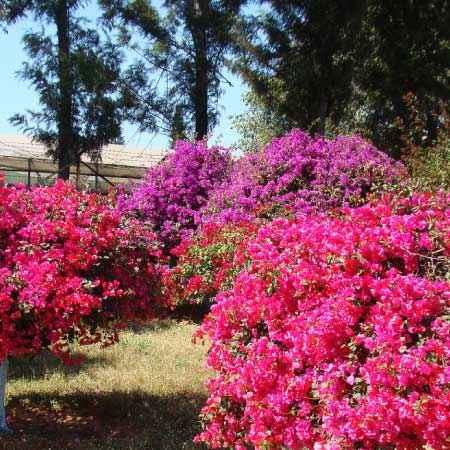 Bougainvillea Garden is home to 65+ varieties of bougainvillea, which are known for their vivid leaflets. The garden is a popular spot among visitors, especially in the summer and spring when the bougainvillea are in full bloom.
Sector 3, Chandigarh
Botanical Garden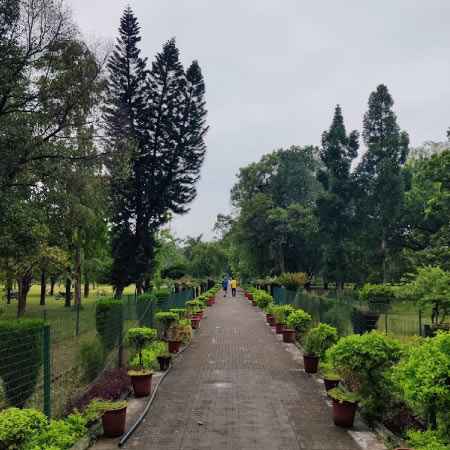 The Botanical Garden has a wide range of medicinal plants and different species of trees. It also offers a large playground, running tracks, and a vast open area for yoga, meditation, resting, and other sports activities.
Sector 14, Chandigarh
Fitness Trails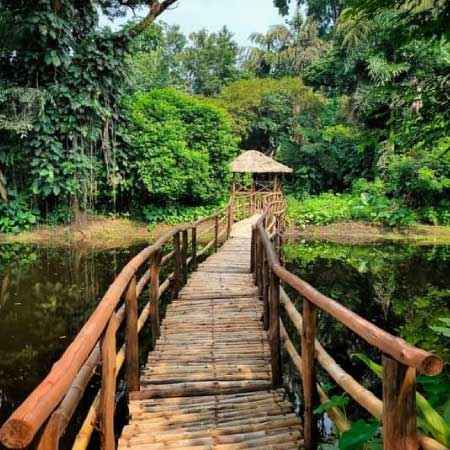 Fitness Trails of Leisure Valley Chandigarh is the best place for your morning and evening walks, jogging, cycling, etc. It features well-maintained jogging tracks, walking tracks, and cycling tracks, tailored for fitness enthusiasts where you can do physical exercises amidst natural beauty.
Sector 10, Chandigarh
Garden of Fragrance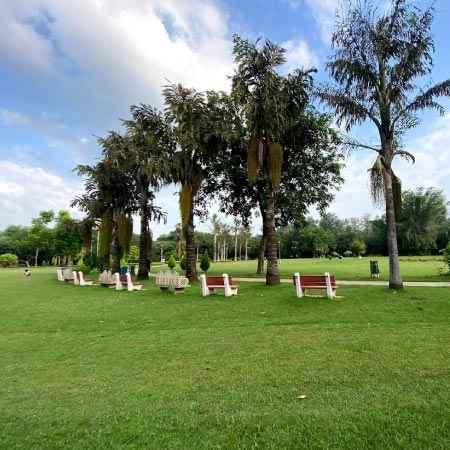 As the name implies, Garden of Fragrance offers over 300 different types of fragrant plants that will captivate you with their pleasing scent. You will find many scented flowers like Champa, Raat ki Rani, Damask Rose, Haar Shingar, Jasmine, and more.
Sector 36, Chandigarh
General Information About Leisure Valley Chandigarh
Address: Sector 10, Chandigarh
Open: Mon to Sun
Timings: 5:00 AM to 9:00 PM
Entry: Free
Best Time to Visit: February & March
Leisure Valley Chandigarh has a plethora of things to offer you. So, why wait? Break free from the mundane routine and soak up the beauty of the green paradise offered by Leisure Valley.