5 Libraries In Hyderabad That Are Every Bookworm's Nirvana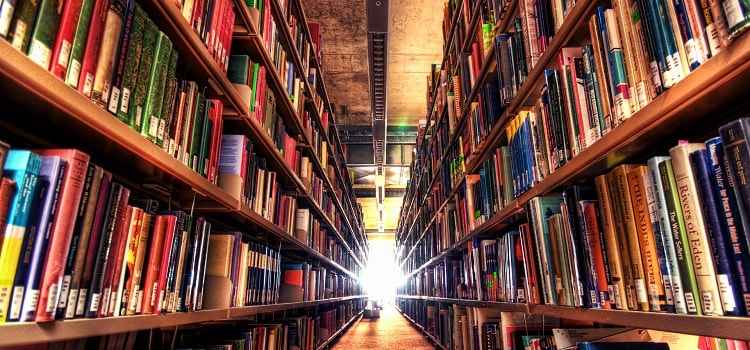 There are times when you tend to avoid the place. There are times when you want to go but find no special reason to do so. But then there are times when you just cannot stop yourself from going there and once you reach there you realize that the whole world is actually in front of you inside just one building. Yes, that's a library that we are speaking about. A place where you get knowledge and serenity. In short, you get the whole wide world stacked up on the shelves. But if you are absolutely a book-averse person and you happen to find yourself in a library and you have nothing to do, our advice is pick up the book you might have read once, open the pages and rediscover the happiness. Today we are listing the libraries in Hyderabad for all the bookworms out there.
State Central Library
When there is a state, there is a capital. And when there is a capital, it will always have a State Central Library. In Hyderabad, that building is located at Afzal Gunj, on the bank of Musi River. The building was constructed in 1891 by Nawab Imad ul-Mulk Bahadur. A heritage building now, the library has gained the status in 1998 by INTACH (Indian National Trust for Art and Cultural Heritage), Hyderabad. Housing the widest range of genres possible, this building contains a total of over 6 lakhs+ books, magazines and journals and some rare manuscripts of all languages. A state-of-the-art facility, the library is now moving towards digitization and more than half of the collections available here has been digitized. If you are a book enthusiast then you might want to visit this place once in a while. Rest assured! You will find what you are looking for.

British Library
There is a British Council in every major city of India. This one is among the most famous libraries in Hyderabad.The establishment was built in 1979 and boasts of a collection of over 5 lakhs+ books of all subjects and categories. Catering to the needs of readers of all ages, it is truly a state-of-the-art facility. It is situated at Jubilee Hills and requires membership to access its services.
Pocket Pinch: Rs, 3,700 per year (four members)
R.K. Library
It is a small private library-cum-book stall situated in Narayanguda. Primarily a bookstore, however, it is advisable not to get fooled by its deceiving looks and the size of the library. If you are a comics or novel-lover, then this should be on your "places-to-go" list. From original series of Asterix or Obelisk, Tintin to classics like Bernard Shaw, Enid Blyton, Jane Austen and more, the list is endless. Owned by Abdul Rasheed Khan is a treasure trove of comics, novels, and magazines. The size of the bookstore might be a blink-and-a-miss but never judge a book by its cover.

Just Books CLC
One of the most famous and upcoming libraries of modern times, Just Books CLC is a library which believes in the modern notion of technology and innovation. If you issue your books online, then you will not have to take the trouble of going there physically, because like everything else today, it has home delivery service. You might also choose to visit the library occasionally where there is a self-service kiosk. Check the availability of books from the database and if those are available then issue it from the entering the details into the system and issuing books yourselves. The whole establishment is not limited to just library facilities but also has extends its wings to provide courses on various aspects of music, art, dance, public speaking, etc. The primary subscription is affordable on a monthly basis so if this library is anywhere near your residence, try to visit it once, the collection will not disappoint you. The store is currently present in 6 places like Gachibowli, Kukatpalli, Miyapur, Manikonda, Karkhana, Nalagandla.
City Central Library
The second biggest library after the State Library of Afzal Gunj. It is situated in Chikkadpally. Over 1000+ students and 500+ readers visit the library daily. Except on Monday, it is operational on all days from 8 AM to 8 PM. Apart from providing the primary library services, it also houses an auditorium for conducting motivational speeches and inspiring lectures from field experts of varying subjects.

Though with the advent of technology, books and libraries have taken a backseat today, it cannot be denied that if we are willing to undergo the pain of walking down to a library or a bookstore, then the reward of getting a book in hand with the fresh pages to be turned is a bliss. However, it cannot be denied that the state in which the old libraries are right now can only be changed with proper maintenance and an overall up-gradation. Let the reader's in us rise and take an active part in such restoration.