It's The Best Or Nothing: These Luxurious SUVs Are For Those Who Dream Big!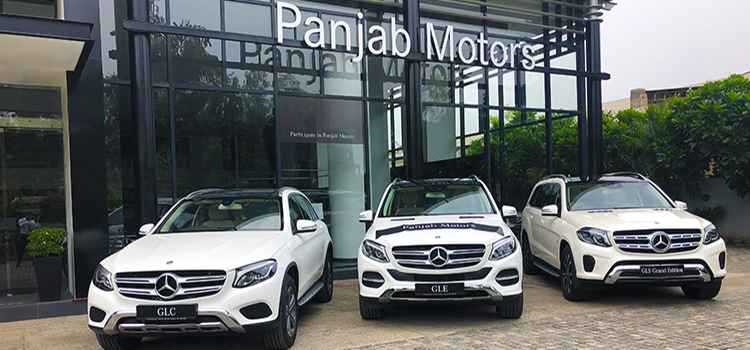 As they say, What a person rides, says a lot about his or her personality. Your ride sends the message to everyone about what you value the most in your life. Every person prefers a different kind of vehicles. Some may be fans of small and compact cars, while others may like ultra-fashionable sedans. There may be some who are adventurous and would love their vehicles to be an extension of their nature. Whatever may be one's personality, Mercedes Benz is that Automotive Brand that can fulfill their dreams and also is a symbol of success.
When it comes to The Merc, it's The Best or Nothing. From luxury high-end Sedans to Premium Hatchbacks, they have got them all. But it's their SUVs that are the most suitable for those who love to dream big. We, at Shoutlo, can't wait to take you on a test drive of 3 of the most splendid and magnificent Mercedes SUVs: The GLC, The GLE, and The GLS-Grand Edition!
Luxury Has A New Meaning With These Charismatic Mercedes SUVs!
With the motto, "The Best Or Nothing", Mercedes Benz has been redefining the luxury car segment in the world. Be it a Futuristic Sedan or a splendid Hatchback, their cars have always been a symbol of eliteness for the society. This time too, with 3 of their Charismatic and Grand SUVs they are set to give all the car lovers new goals. Yes! We are talking about none other than Mercedes GLC, GLE, and GLS Grand Edition. All the three SUVs will surely bring out your inner style and will make heads turn while on the road!
The GLE: Immerse Yourself in Opulence and Freedom while Cruising!
Another name that is synonymous with Freedom and Independence is Mercedes GLE. With Excellent comfort, Powerful designing, and Dynamic features, this SUV is for those who love to lead in sheer style. High-quality materials lend a stunning character to the interiors while the exterior of this SUV boasts about having a dynamic stature. Talking about the concrete facts, The GLE boasts about bringing the world's first 9-speed Transmission to India that improves efficiency and gives a choice to the driver to pick among 3 modes- Sport (S), Economy (E) and Manual (M).
Be it gravel, raw asphalt or dirt roads, you'll always know the right way with The Mercedes GLE. For in-car entertainment, The GLE has the latest Touchpad and Smartphone Integration that will ensure your journey is fun all the way. Overall, be it road, uphills or rocky terrain, The GLE makes one cruise smoothly everywhere and ensures that the journey is totally worth it. So, add to your personal style and make yourself stand out from the crowd by driving The Mercedes GLE!
The GLC: Masquerading Off-Roader Beneath The Elegance and Grace!
If you are a true off-roader who derives pleasure out dangerous and treacherous terrains, then The Mercedes GLC will become your companion. The upright, highly expressive front and the 3-D configured radiator grill add a muscular charm to the outer look of this roadster. Combine that with radiant and appealing interiors that are high in quality and what you have a heaven on wheels in the form of The Mercedes GLC. This mean machine by the luxury brand Mercedes propels you from 0 to 100 km/h in just 8 seconds!
Like its counterparts, this SUV by Mercedes is well-endowed with world-class safety features like 9 airbags, ABS, Uphill Assist and Traction Control, that will protect your loved ones and you in the wake of any road mishap. The GLC is a classic example that blends Modern engineering with state-of-the-art technology and sheer class that would set one apart from the rest. If you really want luxurious comfort but also like the rocky terrains, then this SUV is made for you!
The GLS Grand Edition: Drive The Best To Make The Best Of Every Ground!
Mercedes GLS belongs to the S-class of SUVs and a mean machine which is well-endowed with modern technology and best in class features. With a Masculine and self-assuredly sporty look from the outside and Modernised Interiors that pay meticulous attention to detail, this SUV has looks that could kill. To top this all, it has LED lamps, Chrome-finish grill in the front and a scintillating sunroof that completes its ultra-luxury look. Coming to the advanced automotive technology, it has a seven-speed Automatic Transmission and reaches a top speed of 222 km/h!
All in All, The GLS Grand Edition is an amalgamation of Grandeur, Power, Reliability, and Versatility, all rolled into one. The futuristic design elements like the sunroof, gorgeous upholstery, and best-in-class infotainment convey the Mercedes-Benz's hallmark "sensual purity" and strengthen the presence and imposing nature of the GLS. So what are you waiting for? Dream big and test drive this mean machine right away!
Live Life The SUV-Size With Superbly-Stylish Cars From Mercedes Benz!
What makes a Mercedes SUV stand out from the rest is its Futuristic Design, Superior technology and above all, Best-in-class-comfort that one can't find in any other brand. Combine that with world-class safety features and ultimate after sales service and what one gets is more than what they had hoped for. These SUVs are a perfect reward to oneself for life's hard work and give a separate one from the crowd. So, if you are one of the ambitious ones with dreams as high as the sky, then you also deserve The Best. Get yourself one of these and experience the grandeur!
Panjab Motors- A Name Synonymous With Committment & Trust
Panjab Motors & Bhagat Group is the Most-Trusted Mercedes-Benz Dealer in Tricity. When it comes to buying, servicing or repairing any Mercedes Benz Car, Panjab Motors is a reliable name in the industry. Having received the award for No. 1 in Service Satisfaction and No. 2 in Sales Satisfaction in India, Panjab Motors deals in Mercedes Benz new car sales, used car buying and selling and service of all Mercedes Benz Vehicles. They also provide finance and insurance consulting for Mercedes Benz vehicles and is a part of the Bhagat Group which has deep seeded roots in the auto industry in Punjab, Chandigarh, and Dehradun. The core value tying the group companies over all the years is the commitment to serve and to become the most reputed Mercedes Benz car dealership group in India. One can rely on them when it comes to any Mercedes Vehicle. So, if you wish to get your hands on any of the 3 SUV'S or any other Mercedes Vehicle, head to the most-reliable dealer in the industry-Panjab Motors.

Test Ride Them Here: Panjab Motors, C 19, Industrial Area Phase 1, Mohali
Call: 07307173071

Nobody is perfect. But if you drive a Mercedes SUV, then you are pretty close!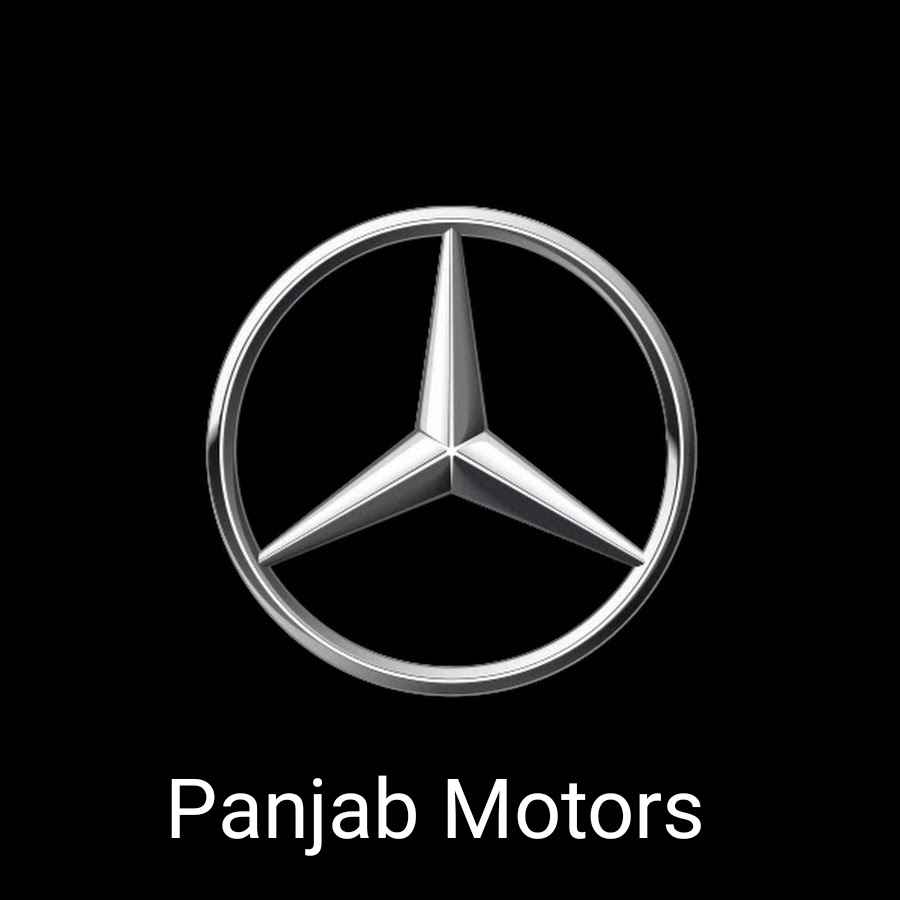 C 19, Phase 1, Industrial Area Sector 55 Near Verka Chowk & New ISBT Busstand, Sahibzada Ajit Singh Nagar, Punjab