My Fresh Panchkula - The Gourmet Store-Cum-Cafe Is Now Open!!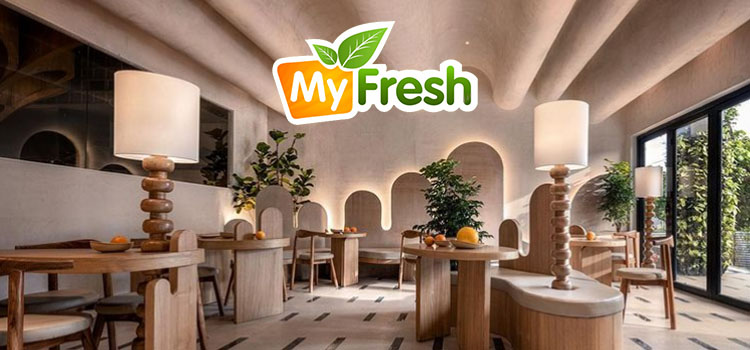 Panchkula peeps, eating and living healthy has never been this easy! My Fresh - the newly opened store in Panchkula brings you everything from organic fruits and veggies to groceries and daily essentials. The perishable grocery super-brand store also has a restaurant by the name of My Fresh Cafe, that serves everything healthy, starting from a variety of fresh juices to salads, sandwiches, pizza, pasta, and open toast. My Fresh Panchkula is a one-of-a-kind one-stop store for everything organic. All their products are organic, sustainably sourced, and good for you and the environment!
My Fresh Cafe - Having Organic Food Is The New Trend!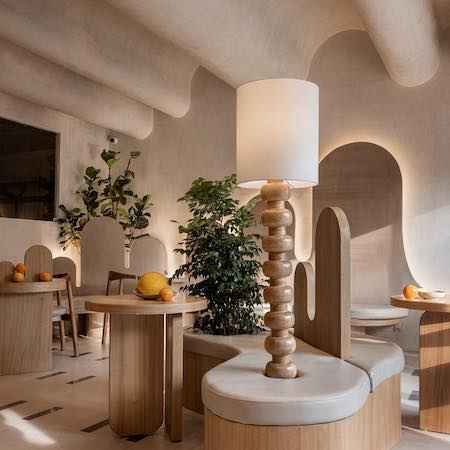 My Fresh Cafe is an organic cafe that has a very extensive menu, that includes fresh juices like ABC juice, The Healer, Rise & Shine, and organic food items like Pesto roasted Vegetables & Green Rice, Pesto Tagliatelle, The Hass Toast, Mushroom Butter Chili Garlic, Tofu Sandwich, Strawberry Coconut Chia Pudding, Watermelon & Rocket Salad, Mexican Street Corn & Edamame Salad - Gluten free, Lotus Stem Chips and Dips, Khubani ke Kebab, Green Sandwich, Vegan Honey lime Fruit Skewers - Gluten free, Fresh Fruits Bowl, Classic Hummus Toast, Chilango spicy, Chickpeas & Pomegranate Salad, Cannelloni, Burrata Margherita, Burrata Caprese, Vegan Broccoli Corn & Spinach Kebabs - Gluten free, Avocado Sweet Potato Chaat, Avocado Sandwich, Avocado Paani Puri, Avocado and Smoked Artichoke Salad, Assorted Hummus and more. Trust me, the food served here is worth every penny.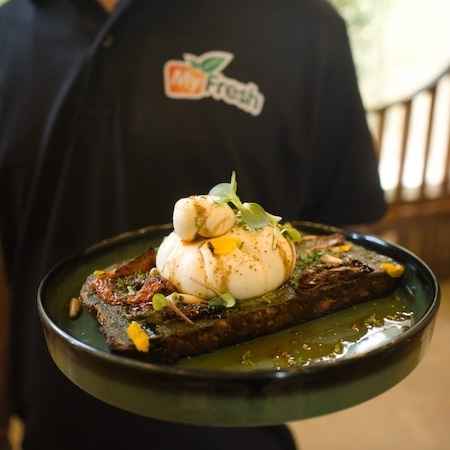 What attracts you the most about this cafe is its unique interiors, beautiful ambience, and decor. It is a huge store attached to the cafe with indoor and outdoor seating. The cafe is designed to create a bold and sinuous space that mimics natural form unequivocally and unabashedly. They have an open kitchen with a seating capacity of 30 - 40 pax. The cafe is done in unconventional and fluid design with beige and fawn shades, free-form oak furniture, an accent layer of green, and beautiful floor lamps. The contemporary decor of the cafe reflects a fresh vibe that you can enjoy with your friends and family!
My Fresh Store - Getting Your Groceries Just Got More Convenient!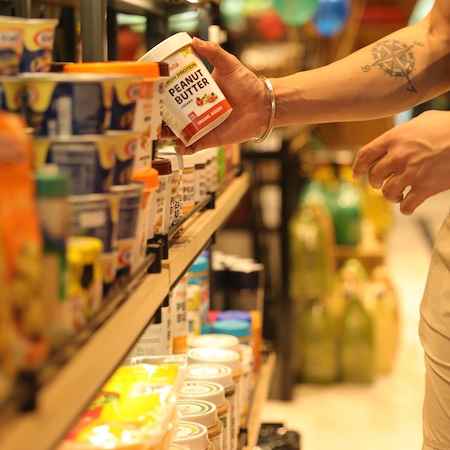 My Fresh Panchkula has everything from groceries to fresh fruits & veggies, from household essentials to bathroom and cleaning supplies and crockery all of which are organic and eco-friendly. Right from your morning cuppa to dinner, and those tempting mid-day snacks, My Fresh Store has a wide variety of products for each meal. They have a huge range of staples such as millets, dry fruits, flours, pulses, and more. You can also choose from a variety of Ready to Cook options such as millet dosas, poha, and khichdi mixes. If healthy snacking is your thing, check out their oat bites, millet cookies, peanut bars, and more delicious fruit spreads, sauces, organic honey, peanut butter, creamy almond butter, and more!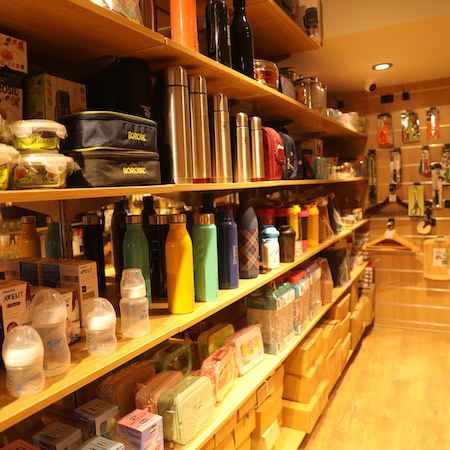 My Fresh Panchkula is two floors full of grocery bliss. They have everything from sizeable varieties of everyday needs to gourmet options like cheese, oils, chocolates, and more. You can get many frozen food options, an aisle full of sauces (think pasta sauce, Thai curry mix, diet sauces), and a fresh lot of every kinda fruit and veggie. For tea and coffee drinkers, there is a variety of teas and coffee flavors and lots of healthy munchies such as gluten-free cookies, ragi chips, quinoa puffs, exotic seeds, nuts, and much more. The cookie range is huge and highly recommended. You can also find all kinds of gourmet cheese, dips, spreads, jams, and homemade pickles and chutneys. They have also got all the imported goodies you could want. Yes, it is the kind of place where you will find those hard-to-find things and ingredients. They have got an aisle for all baking supplies as well as ready desserts mix. They also have body essentials such as a skin and hair care range. From soaps, scrubs, shampoos, body butter, and bath salts, they have it all.
From Farm To Table - Get Fresh, Organic, Fruits And Vegetables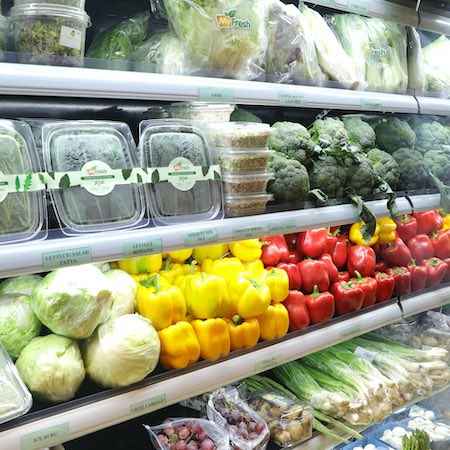 You can finally whip up all those healthy recipes you have bookmarked! It is now super easy to get all the fresh and exotic veggies you want for that delicious bowl of salad. Yes, spinach, kale, microgreens, herbs, bell peppers, avocado, zucchini, broccoli, cucumbers, cherry tomatoes, and more! They also have all your favorite fruits, including organic cherries, blueberries, and more! All their products are organic and freshly produced and sourced directly from local farmers, so you don't have to worry about concerns like authenticity, safety, and nutritional values!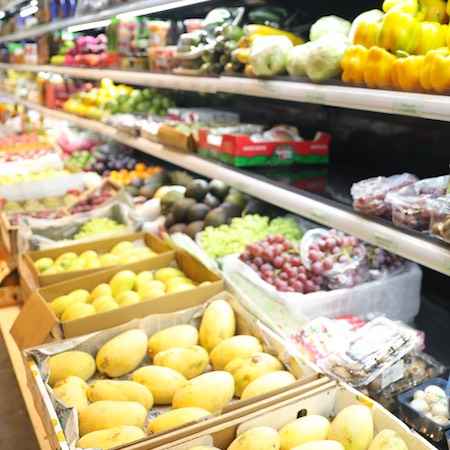 This massive store has it all. Staple foods, fresh fruits, organic vegetables, freshly-baked bread, confectionery, the beverage section, household cleaning solutions, and more. They have even got cooking utensils. You can basically stock the whole kitchen straight from here.
Shop till you drop and stock up your kitchen pantry with lots of superfoods and stop by My Fresh Cafe and enjoy food that is healthy and delicious!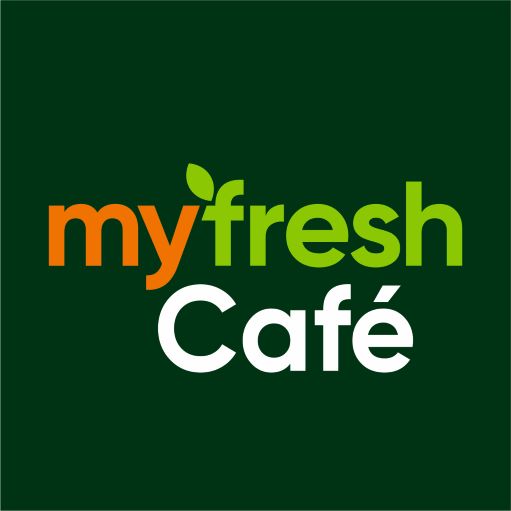 SCO 327, Sector 9, Panchkula, Haryana 134109