Rahul Narvekar Led India Network And Many Other Renowned Investors Invests In NRI Helpline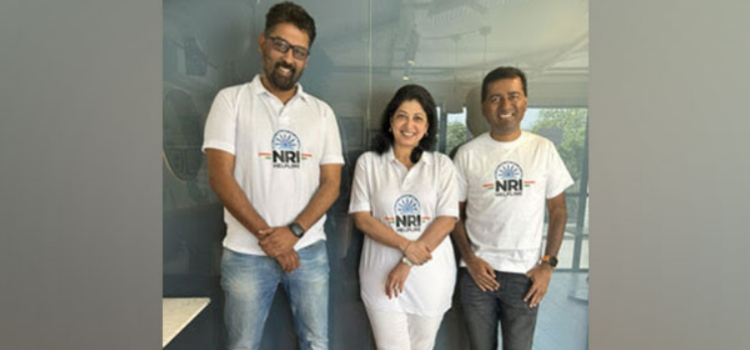 When it comes to managing financial resources and complying with responsibilities in India, Non-Resident Indian Community (NRIs) has been constantly challenged. Many Indian industries lack liability and transparency, which can result in misunderstandings and complexities and may have a lasting effect on NRIs. However, this is soon going to be changed with the emergence of startups like NRIHelpLine.com.

NRIHelpLine - An All-in-One Solution for NRI Community
With an aim to offer a stable solution to the NRI community, a promising India-based startup NRIHelpLine has successfully secured 2 crores in Seed funding from some well-known investors. The funding is expected to allow NRIHelpLine.com to establish itself as an end-to-end solution for the 100 million NRIs across the globe, to assist them in regulating their assets while also adhering to Indian obligations.
NRIHelpLine.com offers an all-around technology solution that allows NRIs to buy, sell, and manage their assets. The platform will be redefining the way NRIs regulate their real estate assets with the onboarding of real estate inventory in 6 key Indian states and 29 cities, with an initial focus on Gurgaon.
Renowned Investors Backing NRIHelpLine to Make it a Huge Success
Rahul Narvekar of India Network, A Subba Rao of Dabur International, Bharat Bhushan Bhatia of Hines Group, Arjun Nijhawan of Travel Boutique, and Navneet Singh of NRI Legal Services were the driving forces behind the seed funding round of NRIHelpLine.com. Their investment clearly reflects their trust in the platform and its capacity to enrich the lives of NRIs.
The founder and CEO of NRIHelpLine, Prasana Rao, impressed the investors with his resilience and commitment despite facing resistance from multiple sources. In particular, Rahul Narvekar of India Network was highly impressed with Prasana's tenacity and decided to put up with his commitment to investing in the platform. Following that, a renowned investor, Arjun Nijhawan, who has contributed to some of India's most successful startups, proved his trust and confidence in the mission, vision, and passion of the NRIHelpLine initiative.
Another contributor to the NRIHelpLine is Ananta Raghuvanshi, who adds three decades of experience in the real estate industry with DLF and EMAAR MGF. Her understanding of the pain points and challenges that NRIs encounter while dealing with Indian vendors and service providers makes her a valuable asset to the project. She strongly believes that NRIHelpLine.com will drastically change the process of how the NRI community manage their assets in India, and will ultimately achieve great success.
Conclusion
NRIHelpLine is marking an important step towards its sole objective of being a "one-stop" solution for NRIs with a contribution of 100 Billion dollars. The platform has an exciting path in front of them, and it will be interesting to see how they improve the lives of the NRI Community in the upcoming future.