I believe that there are some of us who like to stay away from the hustle-bustle of commercial tourist destinations. At a place which is beautiful and peaceful, the place which is away from the fast moving life of the city, the place with no honking horns and pollution. Rather than being at the same over-crowded destination every year, people like me at times wish to choose beyond Shimla, Manali, Mussoorie, Mcleodganj and go to an off-beat destination.
This is exactly why ShoutLo embarked on a mission to find curated off-beat destinations that subscribe to none of the stereotypes holidays.
The greatest thing about the off-beat destinations is the serene and peaceful surroundings with only you and mother nature. No touristy crowds to spoil the pretty picture. You can hear the sound made by winds blowing through the trees. But since visiting offbeat destinations come with the onus of choosing a promising place to stay, in this article we are also going to suggest you the best place you can plan to stay at when visiting these locations. A visit to these locations and stay at these recommended places is bound to leave you fresh and rejuvenated.
Offbeat Destinations near Chandigarh:
Shoghi – The temple town
While Shimla is being flooded by tourists every year, a serene, calm and epitome of beauty lie near it, waiting to be discovered. Shoghi, a tiny piece of paradise, with its lush green hues on hill slopes, silvery brooks, and rows of pine trees. Tucked 13 kilometres away from Shimla, this small hill station is abundant in natural scenic beauty and a large variety of flora and fauna
How to reach: Shoghi is approximately 105 kilometres far from Chandigarh and the most convenient way to reach is by Car/Taxi or by the Himachal tourism bus.
Where to stay: Suro Treehouse Resort, an exquisite eco-friendly jungle getaway promises a luxurious stay, uncompromising service, and serene surroundings. Their stylish tree house chalet accommodations and the breathtaking views set amongst a deodar pine and the oak forest will let you unwind from hectic schedules.
Major attraction: Kandaghat - Kandaghat is a small town with the beautiful view of the valley and the chilling weather is the main attraction of the place. Here you can visit the Taradevi Temple set on hilltop offering views of Shimla town and area around.
Other attractions:
Trekking and Hiking: Given its forests and terrain, Shoghi is popular for its modest nature walks as well as elaborate trekking trails.
Camping: One can also enjoy camping at the hill station, with various hotels and resorts providing camping facilities.
Bird watching: One can find a number of trails and guides for their bird watching experience in Shoghi.
Best Time to visit: Shoghi is a hill station that experiences pleasant weather throughout the year. However, if you are looking forward to exploring this place, March to June and September to November are the ideal months to enjoy its captivating beauty. Winter season is quite cold.
Chail - Proud home to the highest Cricket Ground
The former summer capital of the princely state of Patiala, Chail is a quiet hill station, in the midst of pine and deodar trees is bound to give a memorable traveling experience to a tourist. Located 45 kilometres from Shimla, Chail is surrounded by lush greenery and mesmerizing views. This is the quintessential destination for people looking for a calm and relaxed vacation away from the more bustling and crowded tourist destinations in this state.
How to reach: Chail is approximately 110 kilometres far from Chandigarh via NH5 and is well connected by road. You can easily commute by Car/Taxi or by the Himachal tourism bus.
Where to stay: The Palace Chail, with ornate furniture, charming cottages, delightful log huts, thick forests and quiet walks, a 'lovers hill', an orchard of its own and elegant lawns offers a wide variety of cottages, suites and rooms for every visitor who wish to savor the majestic hill station.
Major attraction: Chail Cricket Ground – Chail features world's highest Cricket Ground, which has made its place in the Guinness Book of World Records. The cricket ground sits on top of a hill and is surrounded by thick forest. Built In 1893, the Cricket ground stands at 2444m, making Chail the proud home to the highest Cricket Pitch and Polo Ground in the World
Opening hours of Cricket Ground: Open all days
Other attractions:
Chail Wildlife Sanctuary: This sanctuary has a myriad species of birds and animals like Indian Munjtac, Leopard, Wild Boar, Garal, Sambhar, Red Jungle Fowl, Kakkar etc. The best time to visit the sanctuary is from March, and all the way to October.
Trekking: A dozen or so trek trails lead out of Chail
Horse riding: One can enjoy the apple orchards and the view of the mountains.
Fishing: While lazing around in peaceful surroundings, one has an option to go fishing at Giri River in Gaura
Best Time to visit: Chail can be visited throughout the year, however, summers are considered as the best time to visit Chail. For the snow lovers, Chail would be a paradise in the months of December, January and February.
Naldehra – Amidst snow and deodar woods
About an hour's drive (around 22 kilometres) from the hustle and bustle of the well-renowned hill station - Shimla, there is a town called Naldehra, which is everything that Shimla is not - serene, green and ever so fascinating.
How to reach: Naldehra is approximately 136 kilometers from Chandigarh via NH5 and can be reached easily by Car/Taxi or by the Himachal tourism bus.
Where to stay: The Chalets Naldehra, a one of a kind boutique mountain resort which is nothing less than a paradise perched on the hills.
Major attraction: Naldehra Golf Course, was initially a 9 hole course measuring 4,285 yards but has been now expanded to 18 holes. Located at an extremely scenic locale, the Naldehra Golf course is ideal for a game of golf in pleasant weather and a beautiful backdrop.
Opening hours of Naldehra Golf Course: Open all days 08:00 am to 06:00 pm
Entry fee for Visiting Naldehra Golf Course: Rs 1000 onwards
Other attractions:
Forest walks: Naldehra is ideal for long leisurely walks amidst the pines and deodars.
Horse-riding: Separate tracks are there for the horses and they take you through some distant forest having more views of the valley and hills.
Best Time to visit: The best time to visit Naldehra is during the summer (May to September) when the weather is extremely pleasant whereas the winters (October to early-March) are very cold and the temperatures drop to -4 degrees Celsius. You can also visit the region in March and April when you will find moderate temperatures.
Narkanda – A famous ski destination
Surrounded by the tropical forests and woodlands, Narkanda is a quaint little town situated at 66 kilometres from Shimla. At an elevation of 9017 feet, the hill offers a spectacular view of snow ranges and panoramic view of the town below.
How to reach: Narkanda is approximately 175 kilometres from Chandigarh via NH5 and can be reached easily by Car/Taxi or by the Himachal tourism bus.
Where to stay: Tethys Ski Resort Narkanda, nestled between thick forest cover and apple orchards offers beautiful views of snow covered the mighty Himalayas.
Major attraction: Hatu Peak, situated at a distance of 7 kilometres from Narkanda on steep mountains is the highest point providing a striking panorama of the plains below. It is famous for its apple orchards, mountains covered in snow, green paddy fields, and dense pine forests.
Best time to visit Hatu Peak: The best time to visit Hatu Peak is during the months of April, May, June, July, August, September and October.
How to Reach Hatu Peak: The only way to reach the hill top is by trekking through it, though the trek is not very rigorous and is a one-way hike of 7 kilometre to the peak. On the way, one can witness some other attractions like the slopes of Dhumari and Jau Bagh.
Other attractions:
Picnic: Spend some relaxed time at the Tannu Jubbar Lake encircled with trees all around
Skiing: People interested in skiing should visit during the winter season.
Best Time to visit: The best time to visit Narkanda is during the autumn (September to November) when the woods around Narkanda are a riot of gold, orange, and red. During winters (November to February) the temperature often falls below 0˚ C, leading to heavy snowfall. That is the peak skiing season when the slopes are well-covered with snow.
Mandi – An Adventurer's nest
Packed with a thick green cover of pine trees, deodar trees, and tea plantation, Mandi is also ingrained with rich culture and heritage in form of its numerous temples spread all across the town.
How to reach: Mandi is approximately 187 kilometres from Chandigarh via NH205 and NH154 and can be reached easily by Car/Taxi. The city is also easily connected from other neighboring cities through regular HRTC bus service.
Where to stay: The Raj Mahal Palace Hotel, previously a part of the residence of the Royal Family, is conveniently placed in the very heart of the town.
Major attraction: Trekking and Camping at Prashar Lake- Trek to the place full of mystic charm, bounded by mighty Dhauladhar ranges in Kullu Valley and set a camp beside the lake so that nature engulfs you within its arms. Its lush green valleys, interspersed with rivers and lakes offer one of the most picturesque and enjoyable trekking experiences. The lake remains frozen from December to March so can be visited to enjoy the snow.
Trek Route: The trek starts from Baggi village which is approximately 8 kilometres far away from the lake. There is a defined route through the dense forest that will take you towards the lake.
Best Time to Trek: It is advisable to start trek early in the morning as it may take as long as 5 hours to reach the temple depending on earlier trekking experience, the climate and the amount of snow on the way.
Other attractions:
Rewalsar Lake is a square shaped lake with a shoreline of 735 metre. The mixture of water, woodland, and hills here exemplify the wilderness of nature.
Janjehli is an ideal place for activities like trekking and a treat for adventure buffs.
Pandoh Dam is highly picturesque and full of greenery and offers rafting in the lower bed.
Best Time to visit: The weather in summers (April to June) is pleasant which is perfect and favorable for holiday makers. However, the winters (October to February) are chilled with a very rare occurrence of snowfall. Mandi receives a considerable amount of rainfall in Monsoon (July to September) which may hamper sightseeing in the local area.
Rajaji National Park – Some time with the wildlife
A paradise for nature lovers and wildlife enthusiasts, Rajaji National Park is blessed with elephants, panthers, tigers, leopards, sambhar, python, wild boar, spotted deer and ghorals. The park is distinct for its pristine scenic beauty and rich bio-diversity. Three sanctuaries in the Uttarakhand, Shivaliks - Rajaji, Motichur, and Chila were amalgamated into a large protected area and were named Rajaji National Park in the year 1983. The Ganges flows for 24 kilometres within the park, thereby adding to the beautiful natural backdrop and picturesque beauty. One can make a breathtaking safari through hilly terrains, lusting greenish valleys and plains, undulating forest tracks, vegetated riverbeds, thick and dense forest lands and unexplored sprawling grasslands.
Entrance Fees at Rajaji National Park
Entry fees for Indian Visitor - INR 150.00 per person for 3 hours and INR 250/- for vehicle
Entry fees for Foreign Visitor - INR 600.00 per person for 3 hours and INR 500/- for vehicle
Please note: Identity proof or Passport must for entry in the park.
Timings:
06:00 AM to 10:00 AM
02:00 PM to 06:00 PM
How to reach: Rajaji National Park is approximately 200 kilometres far from Chandigarh and is well connected by road. You can also travel via train to Haridwar which is 20 kilometres from this place.
Where to stay: Wild Brook Retreat, an eco-friendly jungle lodge set amidst the beautiful valley overlooks a small jungle stream. Surrounded by virgin forests and jungle streams, it is a perfect weekend retreat, which takes you far from civilization. This place has a bagful of activities to keep the adventure spirit going, from laid back pony rides to adrenalin pumping rafting, just everything to give you an experiential holiday.
Major Attractions: Wildlife Jungle Safari- The 33 kilometre long drive through thick forest and lush green areas provide you an opportunity to spot some peacocks, groups of spotted deer or cheetal, monkeys, Sambhar, Elephant and many other animals and birds. The safari is open only from 15th November and 15th June every year in two ranges: Chilla Range and Motichur Range and is a visitor's delight. One can never forget the real majestic experience getting from the safari.
Timings for Jeep Safari:
November to January: 07:00 AM to 10:00 AM and 01:00 PM to 02:00 PM
February to June: 06:30 AM to 09:30 AM and 02:00 PM to 03:00 PM
Jeep Safari Cost:
Indian Visitor: INR 3395/- per person and INR 4370 for a group of 6 people
Foreign Visitor: INR 4255/- per person and INR 7935 for a group of 6 people.
The cost includes professional Jungle Safari Guide, all transfer by Jeep, all entry fees, all Taxes, Mineral water, Juice, and Snacks.
However, there are certain rules one should abide while going for the jungle safari.
Avoid bright color clothes
Shouting, teasing and chasing animals is prohibited.
You are not allowed to get off the jeep except at the designated points.
Plastic is prohibited in the park.
Other attractions:
Nature walks: Enjoy the wildlife and nature in its pristine and undulated form.
Elephant Safari: This area is the North Western limit of Asian elephants so you can venture out for Elephant Safaris in the 34 km long tracks.
Bird Watching: The Park has as many as 315 bird species and bird watching guide available on request.
Best Time to visit: The best time to visit Rajaji National Park is spring season (March to April). You can also spot some wild animals near the river during summers (May to June) but during winters (October to February) you will get to see the birds only.
Please note: The park remains closed during monsoon (July to September)


Nahan – Nature pleased with simplicity
Away from the buzzing crowd of the city, Nahan is a beautiful city, cultivated and watered by manmade lakes and decorated with temples and gardens. Lying among the lofty Shivalik range overlooking lush green fields, dirt free roads, and clean streets, this small hill station serves as an ideal holiday destination.
How to reach: Nahan is approximately 80 kilometres far from Chandigarh and the most convenient way to reach is by Car/Taxi or by the bus.
Where to stay: The Sirmour Retreat, a luxury resort nestled between the panoramic breathtaking valley view environs in the south and beautiful pine forest range and Churdhar peaks in the north. Being located in the picturesque and scenic landscapes it marks the splendor of nature in its hinterlands.
Major attraction: Renuka Lake: Renuka Lake is the place to visit when you're into nature and the solace it offers. The lake is set in a long valley and surrounded by slopes covered with a variety of vegetation and thick woods. One can experience some of the breathtaking views when they reach the ridge of the lake while passing through the dense alpine forest.
Other attractions:
Trekking and Rock Climbing: Dominating the entire landscape of fields, forests and ravines is the Churdhar Peak. It is a 50km trek covered with verdant forests and is a treat for trekking and rock climbing buffs.
Fishing: Besides the activities that involve the adrenaline rush like trekking and rock climbing, fishing is another major activity offered by the town.
Simbalwada Wildlife Sanctuary: The wildlife sanctuary consists of sal forests and lush green grassland with meandering streams and is home to various migratory birds and wild animals.
Best Time to visit: Nahan experiences quite a pleasant weather throughout the year. The summers are hot but in a pleasant way and winters are cold and freezing. The autumn season is best for activities like trekking and hiking.
These destinations are nestled among the serene calmness providing a much-needed relief from the hustle and bustle of the city life to the wanderer in you.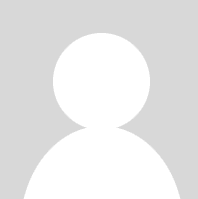 About Author
A girl with Atlas in her hands, adventure in her eyes, wanderlust in her blood. Professionally, she creates and curates socially relevant viral-worthy content. Abhilasha's life and work led her to her current role as an Entrepreneur. 
Best Deals in Chandigarh
---
Install App