This Chandigarh Based Gym Is Giving Us Major Summer Body Goals!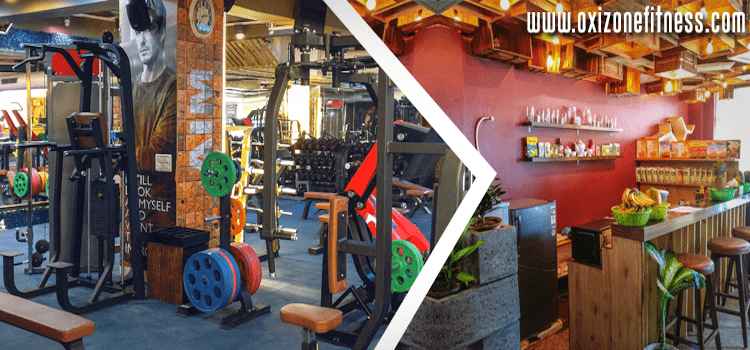 Winter must have left behind its traces in the form of extra kilos on your body which were hidden below heaps of clothing. Guess what folks? Summer's here and it's time for Chandigarh di Mutiyaaars to get into their shorts or summer dresses and for the Punjab de Gabrus to show off some Muscle. But does all that winter weight might be making you regret that extra slice of Pizza you had?
Don't fret! We, at Shoutlo, bring to you a Brand of Gym that has carved a niche among the fitness industry and aims at making the society fitter: Oxizone Fitness & Spa
Oxizone Gym: A Gym with Solid Medical Foundation!
Located among major cities in Punjab and Haryana, Oxizone Fitness & Spa is among the niche brand of gyms in the region. With well-equipped fitness centers across Chandigarh, Zirakpur, Mohali, Hisar, and Karnal, this fitness center ensures you they treat weight instead of just losing it. The super courteous staff includes a team of doctors, physiotherapist, dietitian, and naturopath to spread health and fitness in society. Together, these fitness rockstars promote the goodness of mind, body and the soul among the city folks!
Coming to the gym, each fitness center is endowed with tested equipment and well-trained trainers or fitness coaches who, in consultation with expert doctors, set out the entire fitness journey of a person. Yes! You heard us!
Not only do the expert trainers help you lose the flab, a team of professional experts devises a step-by-step guide for you to work on getting that super lean body that you always wanted. Oh yaaassss!
Not only do they take care of your health, they also conduct regular blood workups, eye, skin and dental check-up camps for your family members as well. Now, doesn't that sound fabulous?
Gymming will never be Boring with Oxizone's Multiple Fun Workouts!
Oxizone's trainers and experts understand that sticking to the same routine might make you call it quits even before you shed the weight. Thus, with proper consultation with doctors, they offer super fun ways to lose the flab and become fab. They offer multiple activities like Nutrition & diet counseling, Physical relaxation spas, indoor running tracks, sports club, yoga, aerobics, Zumba, dance, special bhangra workout and much more to make working fun for you. Already jumping in your seat with glee? Hold on! There's more fitness freaks!
For those of you who hate to work alone, Oxizone offers group training sessions along with open-air gym as well and those looking for more personalized fitness regimen can opt for personal training with experts. The fitness centers in each city are also endowed with health cafes offering pre and post-workout snack for all those looking to get back into shape. Oxizone also boasts about being a pioneer in offering post-surgery recovery workouts to cancer patients and has also helped in getting their health back on track. They even have indoor running track whose material has been specially imported from Malaysian for people with knee problems. Now, that's a gym that really cares for a healthier & fitter society! Kudos!
Hassle-Free workout with World-class Facilities!
Oxizone Gym & Spa is well known for offering top-notch gym ambiance that is endowed with multiple types of equipment for use. Special classes of karate and dance for kids to help them stay active and to have fun with their buddies while working out. Isn't it better than them playing PS.*winks* They have a dedicated functional training area with cross fit work out, battle rope workout, boxing, ladder workout that is taught with the help of experienced trainers. For the senior folks, they offer workout sessions based on their medical history and also in consultation with their past ailments. If you want Maximum results within less time without any injury, then Oxizone is perfect for you as they offer Calisthenic (body weight training). The best and most spectacular part is their trainers also believe that working out too much might make you bored. So, one can even enjoy a game of table tennis, pool and foosball as well. Now, doesn't that sound divine?

The woman behind Oxizone's Success: Dr. Simer Kaaur
A Maxillofacial Surgeon, an International Taekwondo player, and 7-Time National Gold Medalist in Athletics, Dr. Simer Kaaur laid the foundation of this haven for fitness lovers more than a decade ago. Her belief was that one need not only lose weight or gain muscle but just treat weight in a medically fit way. According to her, "The difference between ordinary and extraordinary is Just EXTRA. And Oxizone has the EXTRA owing to its medical foundation." She along with other professional medical experts like Dr. Deepak Puri (Heart specialist), Dr. Manpal Ssingh Narula (Orthopaedic surgeon), Dr. Mohit Gaba (Physiotherapist), Dr. Sangeeta (Dietician) form an esteemed panel with well-trained staff that ensure that modern-day lifestyle issues like hypertension, thyroid, knee and back pains are curbed once it for all by working out in an effective manner.
If all this isn't luring you already to get your self their membership, we don't know what will! Come on Chandigarh de gabru te mutiyaaron, pull up your socks and get that lazy bum back to work with Professions at Oxizone Fitness & Spa!
Locations:
-S.C.O. 321-322, Sector 38-D, Chandigarh
- Showroom No.18-22, 1st Floor, Apple's Height, VIP Road, Zirakpur
- Site No. 1, Sector 70, Mohali
- 96-97, 2nd-3rd Floor, Sector 7, Karnal | Phone: 0184-4049797 | 07206162777
- 59 60, D.S.S. 59,60, 28 Old Court Complex, Fawara Chowk, Rajgarh Road, B&R Colony, Haryana Agricultural University, Hisar | Phone: 9034785007 | 9034722277
Website: Oxizone Fitness
Follow them on Facebook: Oxizone Fitness & Spa
In the words of Joe Manganiello, "You're going to have to let it hurt. Let it suck. The harder you work, the better you will look. Your appearance isn't parallel to how heavy you lift, it's parallel to how hard you work."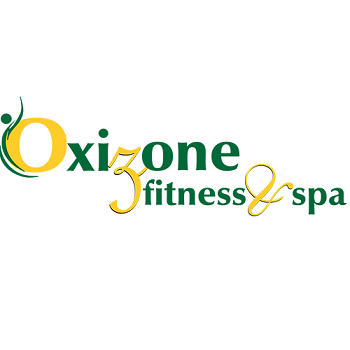 S.C.O. 321-322, Sector 38-D, Chandigarh, 160036