Party Places In Hyderabad That Should Not Be Missed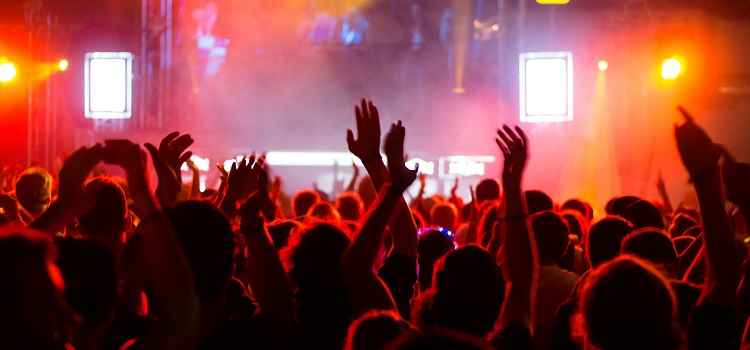 Bored, idle, busy or tired- one thing that you should think of and mark up is to party. Why? Because life is too short not to celebrate anything and everything that comes its way.
So this one is for all the Hyderabadis who are the true party animals. Party on!
10 Downing Street
TDS is one of the best party places in Hyderabad with an amazing ambience and courteous and friendly staff. The DJ just adds to the whole experience. The place is totally lit on weekends according to the people who have visited.
10 Downing Street has bands performing for them occasionally and it is something you should keep an eye on. What's more? They even have an outdoor setup.
Address – 10, Ground Floor, My Home Tycoon, Begumpet, Hyderabad

Fat Pigeon- Bar Hop
Fat pigeon has live sports screening, so you know where to hit up with your buddies on match days. They have a rooftop seating option for all the pleasant days; it offers an amazing view of the city.
Their weekend parties are renowned through town. The party music adds to the uniqueness of the ambience. However, you might have to pay cover charges here.
Address: 1335/A, Rd Number 45, Jubilee Hills, Hyderabad
Vapour Brew Pub
This place can stop you dead in your tracks with its breathtaking décor & ambience. The staff here is extremely helpful which obviously elevates the overall experience. The rooftop ambience will make your night out with your friends completely worth it.
The best part is that the place is pretty huge and neatly divided into different floors. So, if you're somebody who doesn't like crowds too much, you know where to go.
Address: 753, Rd Number 36, CBI Colony, Jubilee Hills, Hyderabad
Aqua – The Park
This place offers you everything you have ever wanted. From pool parties to live music, Aqua gets your party animal going.
The best thing about this place is that it serves as an amazing place to crash after-party as it stays open late after most places are down for the night.
Address: 22, Raj Bhavan Road, Somajiguda, Raj Bhavan Rd, Hyderabad
Kismet
It is one of the largest bars in Hyderabad and the ambience is just right to set you in the party mood. They have a wide variety of cocktails to choose from.
The place is renowned to have the best DJs visiting it and I'm sure the decibel levels would just be ground-breaking. If you are someone who digs a good crowd, this place is for you.
Address: 22, RajBhavan Road, Somajiguda, Hyderabad

Altitude
What sets it apart from the regular bars in town is its view to the Hussain Sagar lake. Partying anywhere is amazing but it gets even better when you have such a view and music accompanying it.
They even have live sports screening on match days. They offer really spectacular service and the place stays open until late into the night. The place is a must visit as it scores really high even on the food scale.
Address: Tank Bund Road, Opposite Husain Sagar Lake, Hyderabad

Hard Rock Cafe
Everything about this place is inviting. The food is one of the best you can get in town. The staff is courteous and friendly and the ambience enhances the entire experience exponentially.
If you are also in for some good music, Hard Rock Café should be the place you go to. This is one of the most happening dance floors in town.
Address: GVK One, Road No. 1, Banjara Hills, Hyderabad

Liquids
It is another of the most talked about party places in Hyderabad. The only con to this place is that it is smaller in comparison to other places, which may make it a little difficult for you to gain entry.
The place offers an amazing view of the city and the music will get your feet tapping on its own. This should be on your weekend go-to list.
Address: 5th Floor, Bhaskar Plaza, Road 1, Prem Nagar, Banjara Hills, Hyderabad
Zero40 Brewing
You're missing out on just too much if you haven't been to this place yet. Zero40 knows how to do the night right for you. From a soothing ambience to good food and friendly staff, this is the complete deal.
For all you beer lovers out there, this place has a brewery of its own. They have live sports screening facility and a rooftop seating available.
Address: 271-A, Road Number 10, Gayatri Hills, Jubilee Hills, Hyderabad
Mocha Bar
Last but not the least, Mocha bar is one of the most budding places in town and totally deserves a bit. Along with offering live sports screening, the place looks upon the city and provides you with an amazing view.
The food is really good too and the music won't let you stay stuck in your seat. So, go ahead and dance your heart out in the amazing place.
Address: Rd Number 13, Jubilee Hills, Hyderabad
So what are you waiting for? Get this party started!