It's Happening: Peddlers Stock Exchange Is Open Now In Chandigarh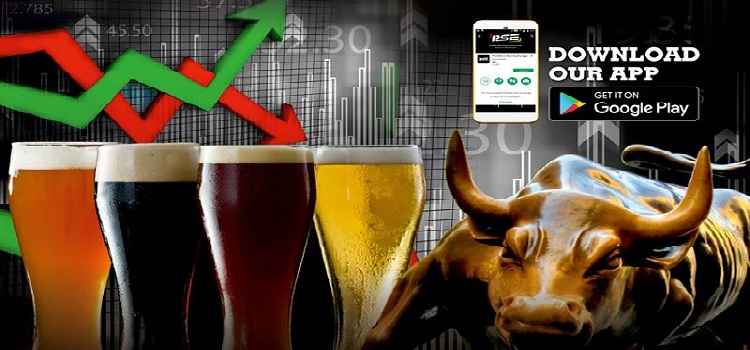 Chandigarh's nightlife, owing to the safe and secure environment, is slowly but steadily moving towards becoming one of the most happening with an array of some amazing lounges and breweries. However, when the most loved and favorite brand among the party hoppers decides to open a newly themed one-of-a-kind brewery, it's an event to celebrate.
Yes! Veeron te Heeron! Say hello to Peddler's Stock Exchange
Bringing the unique concept of Bar Stock Exchange for the booze lovers across Tricity, Peddler's Stock Exchange promises to add oomph in all your future party plans. Peddlers Stock Exchange is a bar exchange & brewery offering the party lovers a taste of the best of brews, booze, food & entertainment. PSE promises its patrons a unique and novice experience of bar bidding sessions, where they can order drinks according to the deals by the minute.
Bidd for Your Drinks: Peddlers Stock Exchange
The Bar Stock Exchange concept totally an innovative combination, the stock exchange concept implies that prices of beers are inversely related to a drink's popularity and fluctuate in real time. Means the more in demand a particular brand of drink is, lesser is its price.
Doesn't that sound absolutely amazing??
But here's the catch, like all stock markets, this Bar Stock Exchange can crash too. When the market crashes, a loud siren goes off along with messages sent to customer's cell phone informing them of this Crash. But not to worry, this crash would be super beneficial for the Booze lovers!

PS: A market crash can further lower prices all the way to their lowest prices in the evening.
Yayyyyyyy!!! Time to celebrate party-hoppers!
The Booze market opens at 11 AM every day. Peddlers Bar Exchange starts the bidding at really low prices in the day and if you make a reservation and show up early then you end up saving big bucks. To make ordering super easy-peasy, PSE has launched its App and the customers can order drinks using their phones.

With 4 unique flavors of freshly brewed craft beer, served with delicious and drool-worthy delicacies, live band performances and buzzing service, Peddlers stock exchange is set to rock the night away for all party lovers. This launch will be a game changer for the city and is sure to become one of the favorite & top of the line clubbing hangout for the booze lovers in Chandigarh.
Where is the Party tonight: SCO 25 (Basement), Sector 26, Chandigarh
Contact: 08264412021
Follow them on FB: PSE
Or download the app: PSE App
Go ahead Chandigarh de Party Animals and Chug on with Peddlers Stock Exchange!