Enjoy A Play Date With Your Kid At Pitter Patter Panchkula: The Ultimate Fun Destination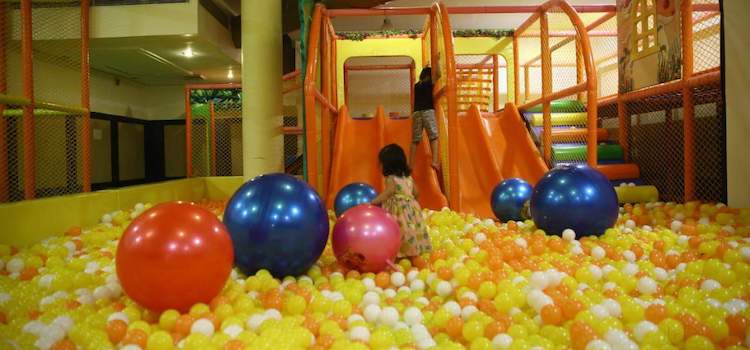 If you are a parent, then the thought of going out with kids will automatically make you cringe. The idea of hanging out with your friends while your kid is with a babysitter or with a nanny also might bring bad thoughts in your mind. Finding a reliable caretaker is also a tedious task. With vacations on, kids need some activity to keep them busy. Also, if the kids are at home, mothers can't plan their own outings. Finding me time for moms also becomes a distant dream. Perhaps all mothers need is just a cup of coffee and some pampering while their kids get to have their own fun time.
Now, in such a scenario, imagine a place where you can leave your kids to play and learn at the same time. Sounds like a jackpot, right? So, parents say hello to a fun destination for your kids where they can enjoy as they learn. Yes! We are talking about none other than Pitter Patter Play Center: The Ultimate Funderland For Kids In Panchkula!
We can't wait to spill the beans for you...read on!

Pitter Patter Play Center, Panchkula: A Fun Paradise For The Tater Tots
Imagine an indoor playground loaded with tunnels, slides and climbing bars, where your kid gets to play and learn at the same time. It would be a haven for the tater tots as well as a haven for parents. Mothers can drop off their kids and head to some pampering with their friends. Sounds magical, right?
Falcon Cafe Panchkula has devised a new concept for all parents. Get Ready to Welcome Pitter Patter, a unique and interactive role play center that offers activities that educate and empowers kids at the same time. Pitter Patter amalgamates a unique concept-based play park that incorporates fun and frolic while your kids gain some knowledge. From giant soft blocks, foam rockers, bouncy balls, to a trampoline that kids love jumping on, they have it all. This works not only as a form of exercise but it is great for learning and interacting as well. And, also at the same time, it allows mothers to complete their chores or find some me time which generally they miss out on.
Help Children Disengage From Their Gadgets
For most parents, it seems almost impossible to get their kids de-addicted from gadgets. But parents, relax. At Pitter Patter, kids can engage themselves in their play area with indoor sports, indoor rock climbing, Trampoline, Ball Pool, Indoor Soccer, Dollhouse and many more activities which will not only keep them entertained without gadgets but will also keep them active.
Also, the parents can relax and not be worried about anything as their team stays with the kids and does not leave them unsupervised. So, just drop off your kid and leave it to the Pitter Patter Team. Whether it's raining or a bright sunny day, Pitter Patter is open 7-days of the week and is ready to ensure your kids get to play and learn! And guess what? This is the only play area in Tricity which is open till 11 pm. So, all you mums and dads, make your next late night coffee date scenes with the little ones fun and memorable.
Hands-On Fun
Thankfully, this place also keeps organizing various events for your tiny tots. They organized Rama's Warriors on Dussherra, which was a new way to engage young minds physically and mentally and made kids aware of our culture and customs.
And, also recently they organized a Ghostbuster's Ball on Halloween where kids were dressed up as witches and wizards. Now, doesn't this sound fun? So, give your children a memorable experience which they will enjoy and learn from at their upcoming events.
Celebrate Your Kids Special Days With Fervour at Pitter Patter!
Planning a kids birthday party always is a humongous task. Kids want to have fun with their friends without any glitches. At Pitter Patter, you can plan one of the most amazing surprises for your little one's special day. Their expert team takes care of everything. Be it a theme-based party or just a general kids get-together, they can arrange anything in a jiffy and would not burn a hole in your pocket. Their birthday packages start at INR 550/- only.
And their team specializes in planning the perfect day for your kid with a variety of themes:
Pirate
Princess
Tea party
Art party
Spa party
Superhero mania
Bake party
All the theme-related props, decor, food, activities and returns would be handled by them. Doesn't that come as an absolute relief to you? If yes, then head to Pitter Patter, Panchkula and Plan Your kids' surprise right away!
Mommies Take A Break And Let Your Kids' Enjoy at Pitter Patter!

For mothers finding their own space is a hard task with kids. Looking for a caretaker or a babysitter during children's vacations is hard. But with Pitter Patter, mothers have nothing to worry about. They can leave their kids up to the expert team of Pitter Patter while they enjoy their kitty parties at Falcon Cafe Panchkula.
While the in-house staff is very careful, you can also keep a close watch on your kids. They do provide a facility where parents can watch their children Live on their mobile phones. So, they get to socialize over a cup of coffee and enjoy mouth-watering Mexican and Italian food along with yummy desserts at their Patisserie. Now, that sounds quite like a treat!
No place else in town can take care of your tater tot with so much fun as Pitter Patter Panchkula. All this and much more can be arranged for your special one at an extremely pocket-friendly price. So, what are you waiting for? Just drop your kids off at this Oh-so-amazing Funderland and enjoy your own time!
It's an ideal place to spend a few hours and let the children tire themselves out while having fun. So, good luck getting them out of the play area!

Kids Funderland: Pitter Patter, Site No. 5, Sector 16, Panchkula
Timings: 11 AM to 11 PM
Call: 0172-2584965
Cost for ½ hour: INR 250
Cost for 1 Hour: INR 400

Get the break that you need and let your kids have a good time at Pitter Patter, Panchkula!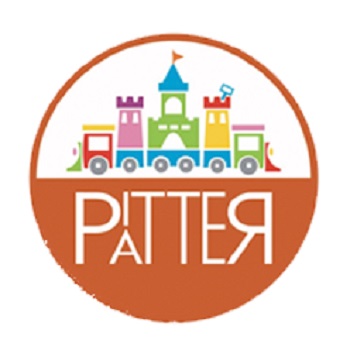 site 5 sector 16 Panchkula basement of Falcon cafe lounge, Panchkula, Haryana 134108