Playground Cafe & Bar is Proving to be The Best Place for Lunch Date!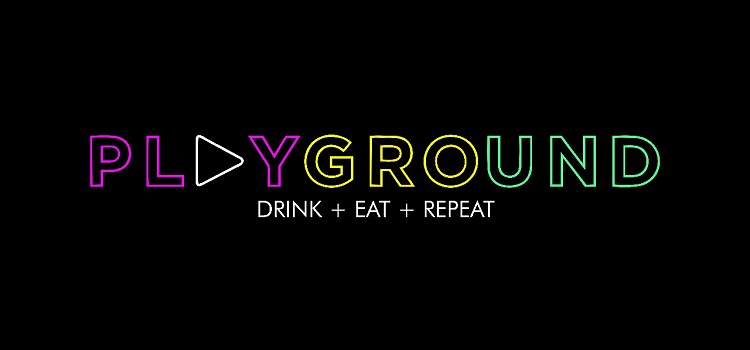 Finding a perfect lunch place, while you're on a shopping spree can be quite a task at times especially during the summers when all you need is cold and refreshing drink. The hunt for that is over because Playground Cafe and Bar has got you covered.
Located at the corner of the courtyard of Elante Mall, Playground is a Café and a Bar which functions from 11 AM to 12 Midnight.
As soon as you enter, you are greeted with the warmness of the staff and the ambience just allures you. Set up like an old country side restaurant, with small booths on one side, high chairs on the other and music playing the background, this restaurant is surely a treat to the customer's eyes. The whole ambience just takes you to another world.

Apart from the ambience, Playground's menu has a lot to offer. Ranging from crazy named cocktails, which have crazy ingredients too that make you want to try them ASAP, to a wide variety of teas, coffees, mocktails, and lip smacking shakes. The list of beverages is never ending and each beverage seems so interesting, you just feel like trying it right away!

The food is no less there. Just like every dish's names, the food here is also unique. Apart from the mainstream sandwiches, pizzas, and pasta, Playground offers other dishes too like naanzas, tacos, salads, sizzlers, vada pav etc. Not to miss everyone's favorite Maggi.

And these were just the starters because, for the main course, pre-plated Thai and North Indian meals or the delicious Biryanis are there. The efforts and dedication of the chefs are clearly visible on the menu.

The desserts here range from the western side, Blueberry cheesecake, Oreo brownie in a Chocolate cup. Banoffee Pie, to our desi ones, Shahi Tukda.

A place like Playground seems a bit expensive at first but it is totally the opposite. The dishes are economical and the quantity justifies each and every penny.

Whether it's a summer afternoon, this is a perfect place to enjoy those mocktails or crazy cocktails or a winter afternoon, coffee or tea are the saviors!
You can even take a break from your shopping spree and chill in Playground savoring the food and complete the rest afterward.
Overall Playground offers amazing music, great staff assistance, wide variety in Beverage and Food menu at affordable prices.

Make a reservation: 0172 662 2666

So, take your special someone, friends or family on Lunch and have a great time because you won't be disappointed there!