Meet The New President Of NRAI – Kabir Suri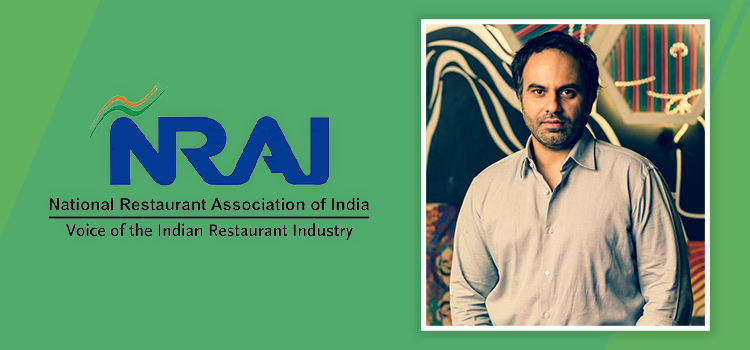 Kabir Suri, took over as the new President of the NRAI (National Restaurant Association of India) at its 39th AGM (Annual General Meeting) held virtually on Thursday, 9th September 2021. The appointment was made unanimously after Anurag Katriar, Executive Director and CEO of Indigo Hospitality's two-year term came to an end.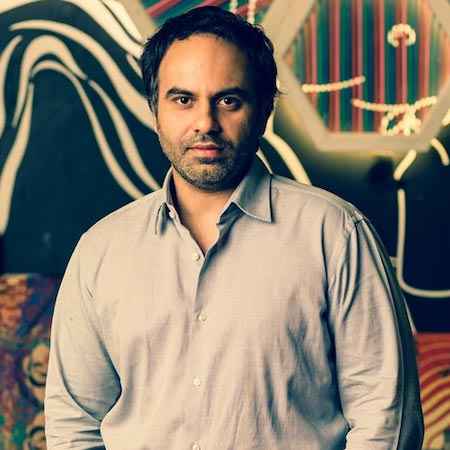 Kabir has been associated with NRAI since 2017 and was appointed as the Vice President in 2019. Having played a pivotal role in the growth and success of one of the fastest-growing hospitality companies, with ever so popular brands under its wing such as Dhaba by Claridges, Mamagato, Sly Granny, Rollmaal, Foxtrot Speedy Chow, and Celeste Food Services, Kabir has been very instrumental in handling and resolving pressing issues of the hospitality industry.
Kabir holds a degree in Economics and Business Management from Wheaton College, Massachusetts, USA. He began his professional career as commercial real estate finance in North Fork Bank in New York followed by Argent Fund Management in London as an analyst. His role required him to assist in providing investment strategies and in-depth research focusing on the hospitality segment. Kabir's personal interests in the hospitality segment led him to this sector where he spent 3 years with international award-winning restaurants Roka and Zuma. Initially involved with operations, he then shifted to business development, spearheading global expansion and brand development.
Kabir Suri expressed his gratitude and said, "I would like to thank the Managing Committee Members for bestowing the trust in me to carry forward the 39 years legacy of our Association."
Speaking of his appointment, Kabir said in a statement, "I will strive to lead the Indian Restaurant Industry into a new era of prosperity, participation, and positive perception which advances and safeguards the entrepreneurial spirit. Our collective passion and shared spirit of hospitality will enhance the quality of life that we serve."
He further said, "I would like to congratulate and thank Anurag for his incredible leadership over the last two most critical years. I would personally like to assure him of my relentless quest in accomplishing the tasks at hand to make our industry vibrant and proud."
Anurag Katriar completed his scheduled two-year term as the President of NRAI this September and now joins Hari Bhartia, Riyaaz Amlani, and Rahul Singh on the Board of Trustees of NRAI.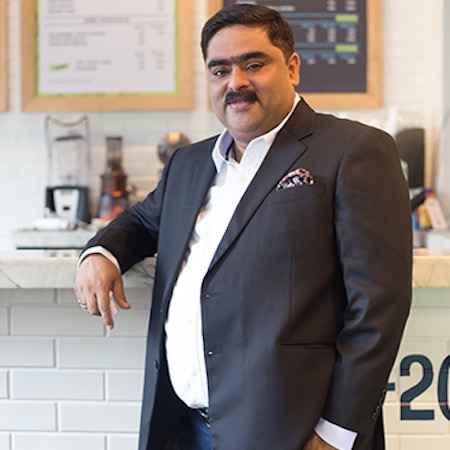 Anurag Kartiar, Past President and Trustee, NRAI, while signing off from duties said, "I am honored to have led NRAI over last two years, a period which was very tumultuous and extremely difficult. However, thanks to the collective efforts of everyone, we were able to fight out the adversities pretty well. At NRAI, it is about responsibility by rotation and I am happy that the baton has now passed into the able hands of Kabir. I am sure he will navigate the Association in its journey ahead very competently. He is young, intelligent, and also possesses the experience of being an Office Bearer over the last couple of years."
While announcing the new appointments, Anurag said, "Restaurant Industry stalwarts have come together to promote and strengthen the Indian Food Services Sector. I am extremely thankful to each one of them for agreeing to contribute their valuable time, expertise, and efforts for bringing ease of doing business to our beloved industry."
Going with the policy of responsibility by rotation, the NRAI in its 39th AGM announced a significant reshuffle to its Managing Committee, with almost 20% of the Managing Committee Members retiring and making way for fresh faces such as Abhimanyu Maheshwari - MD, Zing Restaurants Pvt Ltd, Akshay Anand - Director, Ayesha Hospitality Pvt Ltd, Avantika Sinha - Director, Tasteshop Pvt. Ltd., Dinesh Arora - Director, MT Hospitality Pvt Ltd, Karyna Bajaj - Executive Director, KA Hospitality Pvt Ltd, Pankil Shah - Director, Neighbourhood Hospitality Pvt Ltd, Shaaz Mehmood - Partner, Olive Bar & Kitchen Pvt Ltd – Hyderabad & Yash Bhanage - Director, Hunger Inc Hospitality Pvt Ltd.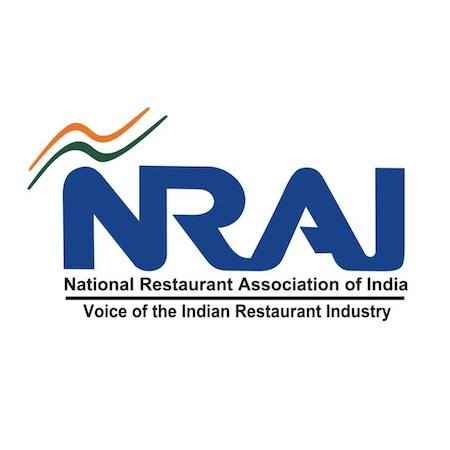 The virtual AGM was attended by prominent names from the industry including Rahul Singh from The Beer Café, Anurag Katriar from Indigo, AD Singh from Olive Bar & Kitchen, Priyank Sukhija from Lord of The Drinks, Riyaaz Amlani from Social, Nitin Saluja from Chaayos, and Sagar Daryani from Wow! Momo, along with many other prominent restaurateurs.

Other Members of the Managing Committee who continue to serve another term include AD Singh - Managing Director, Olive Bar & Kitchen Pvt Ltd; Aditya Ladsaria - Co-Founder & Director, ALP Retail Pvt Ltd - Chai Break, Kolkata Chapter Head; Amit Roy - Partner, Shilton Hospitality; Kabir Advani - Managing Partner, Berco's Restaurant; Chef Manu Chandra; Nitin Saluja - Founder, Chaayos; Pranav Rungta - Director, Mint Hospitality Pvt Ltd, Mumbai Chapter Head; Priyank Sukhija - Chairman, First Fiddle Hospitality, Delhi Chapter Head; Rachel Goenka - Founder & CEO, The Chocolate Spoon Company; Rohit Aggarwal - Director, Lite Bite Foods Pvt Ltd; Sandeep Anand Goyle - Director, Essex Farms Ltd.; Sharad Batra - MD, Batra Brothers - Cafe Delhi Heights; Thomas Fenn - Partner, Mahabelly; Varun Tuli - Managing Director, Yum Yum Cha; Zorawar Kalra - Founder & Managing Director, Massive Restaurants Pvt Ltd, apart from the Office Bearers who anyways serve on the Managing Committee.
NRAI represents the interests of 500000+ restaurants, an industry valued at Rs 4,23,865 crore.