Escape The Hustle: Bush Dining At Prey Located At A 25 Minute Drive From Chandigarh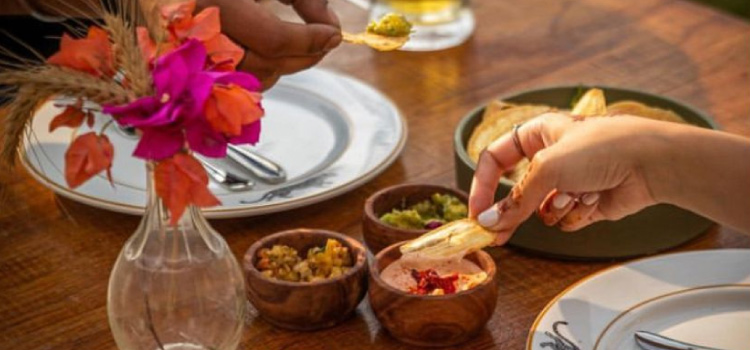 We often find ourselves tangled in the chaos of our everyday lives and struggle to find a calm moment in today's hectic world. We desire an escape, a chance to disconnect from technology and reconnect with nature to rejuvenate our bodies and minds and calm our souls. For those who seek solace in nature, we are introducing you to a unique, bush dining experience that will leave you feeling recharged and revitalized. A destination located 25 minutes away from Chandigarh, Prey is a recently opened restaurant nestled on the banks of the Siswan Dam.
Hyped for all good reasons, Prey is constantly bringing our attention to its one-of-a-kind bush dining affairs. It is a reservation-only restaurant where prior reservations are mandatory. The restaurant is not only a treat to your eyes but also to your palate. The menu of the restaurant features Mughlai and Italian cuisine as of now, but they are aiming to gradually elaborate their menu with some of the most well-liked cuisines. Trust us when we say that their finely-prepared Mughlai and Italian dishes will serve you a heavenly taste amidst the forested arena.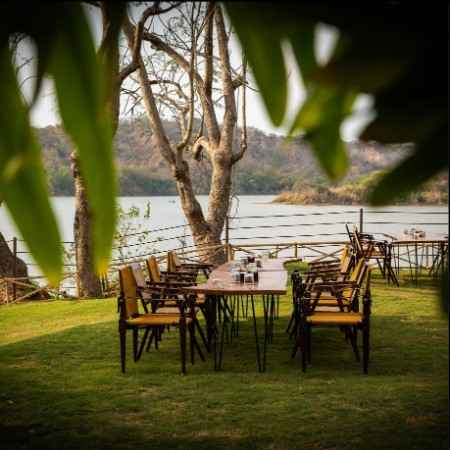 As the day comes to an end, Prey offers a stunning sunset view over the Siswan Dam. This is counted as a perfect moment to spare some time for yourself to unwind and enjoy the pure natural beauty of the surroundings. The tranquil setting and spectacular views combine to create a beautiful experience that will never be erased.
Prey is a true hidden gem that offers an exceptional experience in the heart of the wilderness. You will be whisked away to a place far from the constant rush of the city by the soothing sound of the birds chirping and the muffled sound of leaves. The seating area next to the lake is obviously the most preferred spot among visitors. However, we must say, the view is spectacular from wherever you sit. The open-air setting of the restaurant allows the diners to immerse completely in the crisp air and enjoy the unrestrained views of the dam.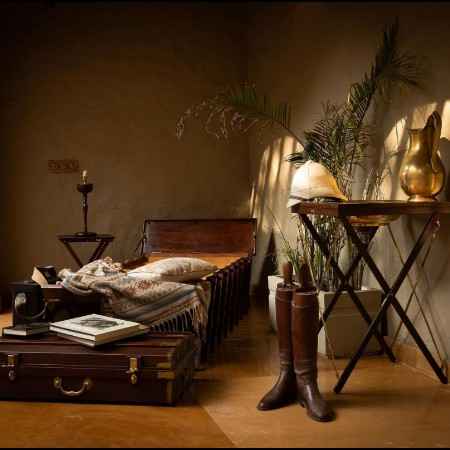 It's time to keep the screen aside and have a good, old-school conversation with your closest people at this beautiful, close-to-nature restaurant, Prey. So, get ready to immerse yourself in the exquisite beauty of nature by driving to this paradise in the forest.
To make reservations, Call or WhatsApp 9988851333.