I always believed, Socks are one of the most ignored, taken for granted, looked over, and dismissed clothing accessory. And, if you're anything like my hubby, you will buy any random pair, place it in your sock drawer and probably just grab whichever ones are at the front. Trust me you, he buys the basics stripes and argyle socks and leaves them in mismatched pairs (if they are even in pairs at all) buried deep in his drawer. And, I guess every man comes to a point where his drawer is full of basic mismatched socks. But, know what?? Socks don't have to be boring.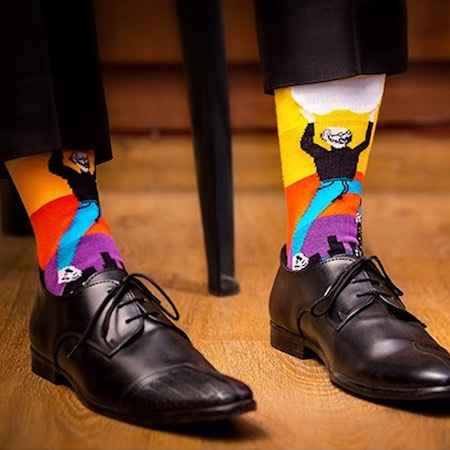 Pritika Mehta - Founder of SockSoho.com, has turned socks into one of the most exciting accessories in less than one year.
Let's Meet Her
Pritika Mehta is an entrepreneur, mathematician, and a data scientist. She holds a Masters in Artificial Intelligence from the State University of New York. Pritika has worked with multinational companies like Bank of America and Tripadvisor in the USA.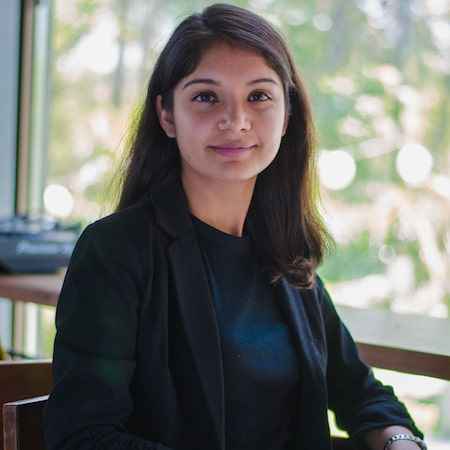 With an entrepreneurial streak in her, Pritika knew she wanted to do something on her own. So, she quit her job in the US to start SockSoho.com, a direct-to-consumer fashion-tech brand for men.


She has been selected as a Global Shaper by the World Economic Forum. She is also on the advisory board of Queen Elizabeth Young Leaders in the domain of AI and technology. Pritika was a mentor at Girls Who Code and a 'City Awake Delegate' of Greater Boston Chamber of Commerce. She was also invited to give a TEDx talk on the 'future of work' at TEDxWilmington. She was recently featured on BBC World News.
Know Her Journey
We interviewed Pritika to know how SocksSoho came into existence and why it is so successful today. Keep reading to know the deets!

What were some of the early life experiences that led you to become an entrepreneur?
Since childhood, there has been nothing more exciting to me than Mathematics, coding, and art. I started coding at the age of 14. When I used to code or make paintings, I liked the euphoria that comes from creating something from scratch. Hence, I decided early on in my life that I would create things that the world will use.
You have done a Masters in Artificial Intelligence from the State University of New York. What made you pursue the American Dream?
After my Bachelors, I worked for a product startup and fell in love with Machine learning. I wanted to widen my horizon of experiences and learn more from people doing cutting edge work in AI. So, I decided to pursue a Masters in Artificial Intelligence from the State University of New York.

Once I was in America, I had to work in a restaurant alongside my full-time studies to cover the living costs. It was tough, but I always looked at challenges from the brighter side. When my mother came to attend my graduation ceremony my AI professor told her, "Mrs. Mehta, your daughter asked so many insightful questions in the class that I've altered my course for next semester. You should be very proud of her."

That moment made me realize that my journey was worth it. I was on the path of realizing my American Dream.
How was your life in America? Why did you decide to quit your high paying job in Boston?
Life was great actually. I got the opportunity to work with Bank of America in Manhattan and Tripadvisor in Boston. I enjoyed my work but I wanted to do more. The job was well defined, cushy and didn't utilize all my talents.

I wanted to create things, that's something I have always enjoyed. In my heart, I knew I would not enjoy doing a job for the rest of my life. So, I quit it and returned to India to find something that I'd love to do for the next 10-15 years.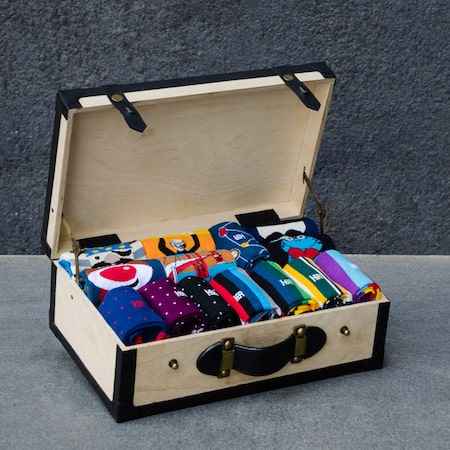 What was the reaction of people when you quit your job to work on a startup? Were they supportive?
To be honest, my family didn't approve of my decision and my friends were shocked. They all thought I had gone crazy! Who leaves their dream life in the US? But in my heart, I knew I was doing the right thing.

I started SockSoho.com in 2018, one year after I came back from the United States. In that one year - I traveled to 12 countries, started KiddyCoders - an initiative to teach coding to young kids, curated a conference - TEDxChandigarh, worked with Queen Elizabeth Young Leaders and consulted tech startups.

I took my time to figure out my next venture. Startups are like a marathon; I wanted to make sure I chose which marathon I wanted to run for the next decade.

I've read that the idea for SockSoho was sparked when you were working in Manhattan. Why did you decide to disrupt the men's fashion industry?
While searching for my next venture, I had certain criteria, some were :
- Do work for which my drive and passion will increase with every passing year
- I should become a winner in it in the next 5 years
- It should be unique
- The market should be huge
- My customers should feel DELIGHTED.
After my research and talking to lots of people, I realized that there's a huge opportunity to build a global startup aimed at men fashion. This market is completely underserved and there is a big disruption that can happen at the intersection of tech and men fashion. That's how SockSoho.com was born.
What is SockSoho.com?
SocksSoho is a direct-to-consumer fashion brand; we make premium quality designer socks for 21st-century men. Using socks as our winning product, we want to build the biggest fashion brand for millennial men.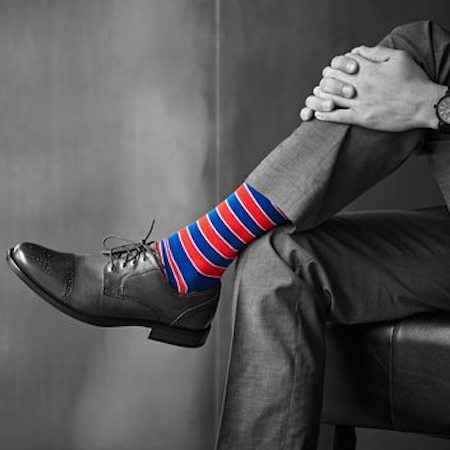 But why starting with socks?
For men, socks are the easiest way to flash their personalities. With ties disappearing, socks are becoming the fastest growing apparel. In fact, it is the only category where men outspend women. Last year alone, $42 Bn worth socks were sold in the world. Despite this, there has been no innovation in this category in decades.

We believe there is a huge opportunity to disrupt this fashion category that has been ignored and overlooked by fashion brands.

Who are your key clients? How much do you charge them?
Our clientele is diverse and includes Bollywood stars, Sheikhs from Dubai, consultants, IT professionals, doctors, lawyers and even men from tier 2/3 cities of India.

A lot of startup founders are our clients. Some notable names include Mukesh Bansal (Myntra/Curefit), Nikhil Kamath (Zerodha), Amit Choudhary (Lenskart), Jason Wang (Y Combinator), etc.

Our socks start from only INR 299 (inc. taxes) and shipping is free to pan India. Our gift boxes go up to INR 10k.
What's new about SockSoho?
For us, every sock is a masterpiece of design, quality, and craftsmanship. We've made 7 major material and design improvements in socks keeping in view the hot Indian weather and preferences of Indian men. Our customers tell us that our socks are the most comfortable socks they have ever worn.

Also, being a direct-to-consumer brand, we are directly connected to our customers. This helps us build trust and loyalty. Things like 24/7 support, classy packaging, differentiated branding, and unique millennial voice make us stand out, and build solid word-of-mouth.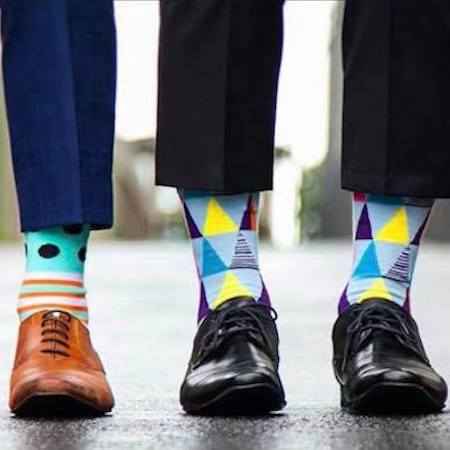 Tell us how you are using data and AI in building this company.
We are using AI and ML to provide personalized experiences including sock recommendations to our customers based on personality. These data-based decisions at every level including product development, inventory planning, and marketing help us serve our customers better.
How are you able to provide premium socks at affordable prices?
The major cost for any physical product is marketing and retailer margins. Since we are a direct-to-consumer brand, we bypass retailer margins and pass on the benefits to our customers. Also, since our product is bragworthy, our word of mouth is pretty solid. This drives down our customer acquisition cost which, in turn, helps us provide luxury products at affordable prices.
Even though you are a techie, you have an obsession with customer service. Can you tell us more about that?
I worked at an Italian restaurant for 1.5 years while pursuing my higher education in the US. My restaurant job was always customer-facing. My little conversations with customers would sometimes lift their mood and while some entered with low energy, they left smiling. These instances taught me the importance of customer service in running a business.

The little learnings everyday imbibed the foundation on which we're building SockSoho. For us, customer experience will always remain first. We know when people buy our product, they're always buying more than just that - they're buying an experience.

Give us the background of your cofounder.
Simarpreet Singh is my co-founder. He brings years of experience in marketing and operations. He has worked with some of the biggest brands for their marketing. Simar created an Indian version of Shark Tank with Vijay Shekhar Sharma with prize money of INR 1 crore.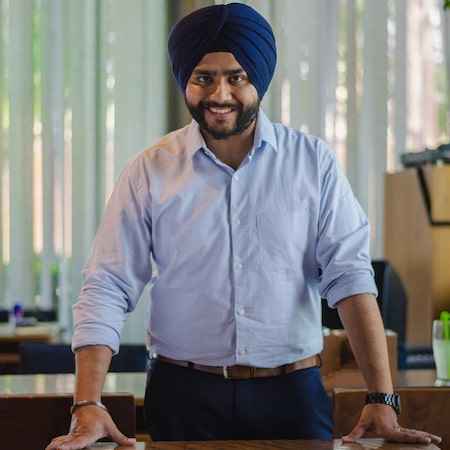 What's your bigger vision with SockSoho? What are your future plans?
For the next 3 years, we are focussed on building the greatest socks brand in the world. When you think of socks, you'll think SockSoho.

Every great company starts with one core winning product. For Starbucks it is coffee, for Nike it is shoes, for Coca Cola it is coke and for us, it is going to be socks. Once we win the socks category, we'll expand into various other verticals of men fashion. Our bigger vision is to build the most innovative fashion brand for millennial men.

So, what we suggest is - it is a high time to throw away your boring socks and bring in some passion into your wardrobe!
About Author
A girl with Atlas in her hands, adventure in her eyes, wanderlust in her blood. Professionally, she creates and curates socially relevant viral-worthy content. Abhilasha's life and work led her to her current role as an Entrepreneur. 
Best Deals in Chandigarh
---