From Quirky Cocktails To Theatrical Food, This Bar & Kitchen In Chandigarh Serves Drama On A Platter!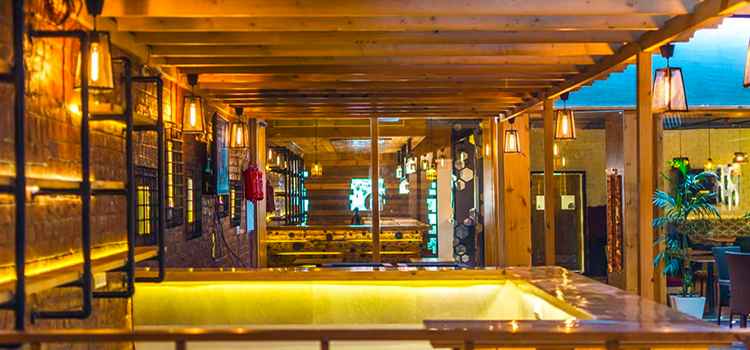 When it comes to food, we all agree that nothing can beat good flavors. But is that the only criteria when it comes to good food? A lot of foodies in Chandigarh along with Shoutlo are of the opinion that the way a dish or drink is presented makes a lasting impression on one's mind. A lot of restaurants in Chandigarh serve delicious food, but in a manner that does not appeal to the eyes. To Break that stereotype and to give foodies of Chandigarh a gourmet experience that not only satisfies their hungry bellies, but also appeals to their eyes, One Bar & Kitchen is all geared up.
Attention Foodies! Get ready to treat your eyes and taste buds with Quirky Cocktails and Theatrical Food as Rebelle Bar & Kitchen Chandigarh Serves Drama on a platter!
Shoutlo spills the beans….!

Indulge in a Gourmet Getaway At Rebelle Bar & Kitchen, Chandigarh!
Located in the back lane of Sector 7 Chandigarh, Rebelle Bar & Kitchen is a new restaurant in Chandigarh that is set to take eating out experience to the next level. With a gorgeously-decked up courtyard interspersed with upscale and posh seating that is supremely lit-up, this bar & kitchen has one of the best interiors in town. Designed to please the eyes, Rebelle Bar & Kitchen is the ultimate paradise for city's epicureans who feast with their eyes first and then with their taste buds. So, for those of you who love to relax and unwind with friends over some amazing round of drinks and conversations, Rebelle Bar & Kitchen is the perfect getaway!
Bespoke Interiors And Tasteful Decor Creates A Memorable Experience!
At Rebelle Bar & Kitchen, the interiors are aesthetically designed with offbeat woodwork matched with indoor greens, contrasting furniture and vintage sculptures of famous rebels from around the globe. All this together creates an experience in which one can immerse themselves with friends and family to have a great time. With an indoor and outdoor seating along with Live kitchen and a huge stage for live performances, Rebelle Bar & Kitchen offers everything under one roof for those who enjoy heading out after a grueling day at work. So, give yourself a break from the regular charade of cafes and restaurants and delve into a completely rebellious experience at this Bar & Kitchen in Chandigarh!
Unruffled Cafe By The Day, A Musical Jamboree By The Night!
The motto at Rebelle Bar & Kitchen is to let everyone feel free and unleash their inner rebel while they are in. Anyone in Chandigarh who has strong beliefs of right and wrong, and likes to relish a hearty cuisine while singing along, is welcomed at this Bar & Kitchen. During the day, this restaurant is a serene retreat that serves some of the most amazing dishes along with zesty drinks.
As the night falls, this place turns into a buzzing hub of good music, delish food, and intoxicating drinks all presented in a quirky fashion. With live performances by artists, amazing in-house DJ, and a spectacular crowd, Rebelle Bar & Kitchen reveals its rebellious side to city's night owls. Thus, this cafe by the day and trippy club by the night welcomes everyone who would love to join them in being a rebel!
Delve into The Revolution Of Food & Drinks At This Bar & Kitchen!
Trying to stand out from the lot and bringing the drama on a platter, Rebelle Bar & Kitchen is set to serve gourmands some of the exponentially experimental delicacies along with zingy drinks. Trying to innovate and experiment with global cuisines while retaining the authentic flavours, their renowned food consultant Aditya Prabhu brings forth a kaleidoscopic array of mouth-watering dishes that will not just appease your hungry tummies but will also appeal to the eyes. Drool-worthy dishes like Corn Chops, a delicacy that is a delectable corn patty served with an in-house dip, and Mongolian Lamb, deep fried lamb skewers tossed over buttery black pepper sauce, served over a grill, will not just cause a riot in your mouth but will also please your eyes. Apart from this, one can indulge in experimental North Indian, Chinese and Continental dishes that are curated with a twist.
Coming to the drinks, Rebelle Bar & Kitchen brings forth some of the most innovative drinks that will not only quench your thirst but will also leave you spellbound with its unique presentation. With talented bartenders on board, one can expect nothing but awesomeness out of this bar. Their Intoxicating concoctions like the Summer Rain and Rebelle Poisson served in Tiki Glasses will surely end your evening on a high note. For those who are not fans of alcohol, Rebelle Bar & Kitchen offers some scintillating mocktails that will add zing to your gourmet experience. All in All, if you want to add spunk to your eating out scenes and experience the insurgence of a food & drink revolution, then Rebelle Bar & Kitchen is your Ultimate Satiation!

Rebelle Bar & Kitchen's Equation To Unlock Your Inner Rebel:
Quirky Cocktails + Dramatic World Cuisine + Bespoke Decor + Enthralling Ambience = Ultimate Gourmet Getaway!
Location: Sco 3-A Backside, Sector 7-C, Chandigarh
Call: 098729 46098
Follow on: Rebelle Bar & Kitchen
Rebelle Bar & Kitchen in Chandigarh will compel you to unlock your Inner Rebel!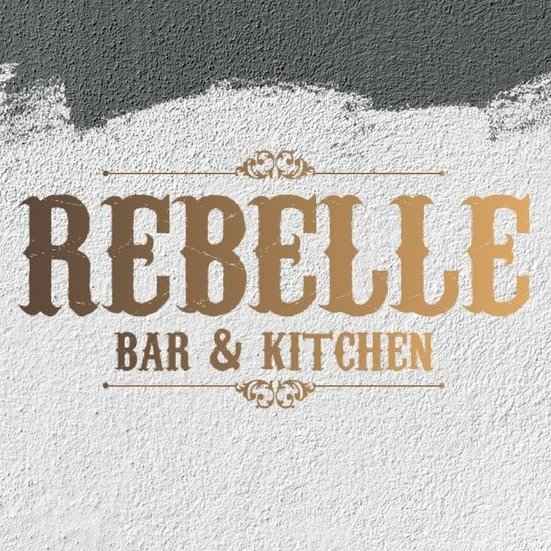 Sco 3-a (backside, Sector 7-C, Chandigarh 160019