Talking about the service, the staff at Rustic Door is super quick and well equipped with facemasks and hand gloves. They are also courteous and explains the dishes to you before you order, so that you know what you will be served.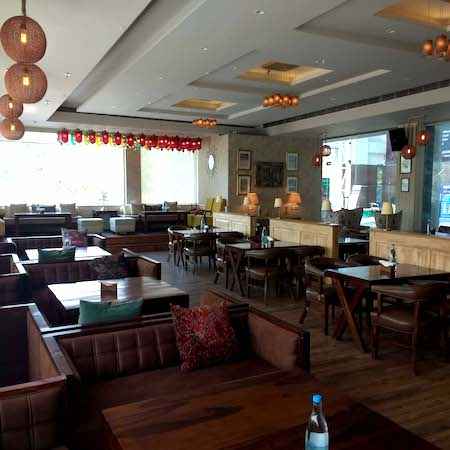 Customers' safety is their first and foremost priority, thus, they following all safety measures as per the guidelines and takes full care of proper hygiene and sanitization for a safe and joyous dine-in experience.
A Place You Will Never Want To Leave
When we think of Rustic Door, we usually imagine a cozy cafe space that oozes familiarity, and they have basically played on the same concept in terms of its space - that easy, laidback restaurant cum cafe. With beige and white hues, soothing lights, and minimal finishes, we are quite impressed with this super classy and rustic theme. When you walk in through the door, you will get blown away by the rustic look of this place!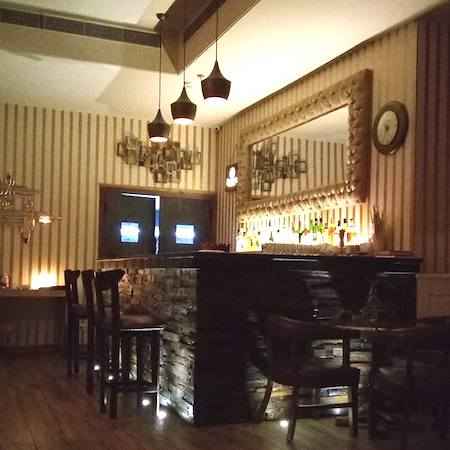 The walls have huge mirrors of different sizes and shapes, and frames with captions and a world map also. Then, there's hanging cane lamps, traditional glass lamps hanging from the ceiling, and an ensemble of accent chairs and wooden bar chairs that can't help but make you feel instantly comfortable, plus a few sofa seats creating an inviting space to linger over a meal. We love the addition of a huge Rustic Door logo in wrought iron, plus a rustic window frame that just adds to the charm. With mood lighting and aesthetically done interiors, you might end up ordering extra just to spend some more time here.