These 7 Reasons Would Make You Visit The Classy 26 Boulevard Of Chandigarh All The 7 Days Of Week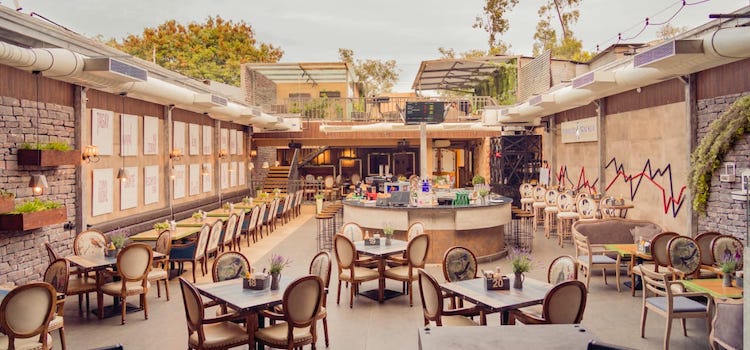 Weekdays are full of exhaustion, work pressure and monotonous routines and chores, isn't it? And for the same, we all look for a change, perhaps either in the form of a weekend party at a club or a pub or as a family get together at any restaurant or lounge, right? Well, the daily charades of everyday life pull the entire energy out of us and so, to refill that energy we try every means and ways. However, we push ourselves and try to rejuvenate only on Saturdays with friends or on Sundays with our families.

But not anymore now as the new concept of enjoying at after-work parties seem to rescue many from the weekday blues. And for the same, nothing could come out better than 26 Boulevard- the classy NYC-themed Bar Exchange of Chandigarh as the only best option in Tricity.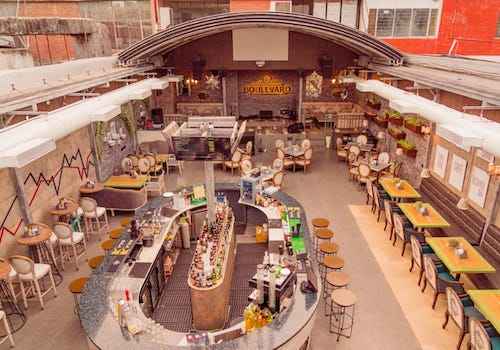 Yes, leveling up the bar and food experience, this terrific bar exchange with amazing vintage flora is sure to steal away all your worries even on Tuesdays and Thursdays.
Beat the Monday blues with Monday Plans Offer
I know, nothing could be more painful than waking up on a Monday morning, heading back to the work and grinding yourself for targets after a happening Sunday party or a beautiful family weekend but what if you get an amazing chance to go back to the party mood after a long and hectic working day?
Yes, there's something for you on Mondays!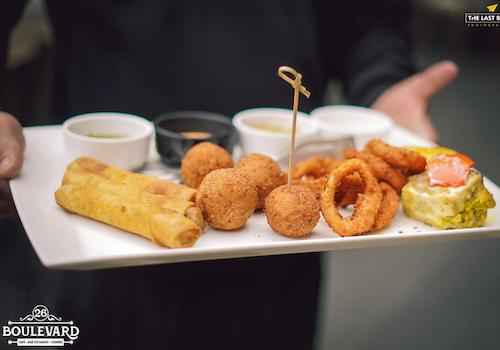 Well, 26 Boulevard brings up an amazing Monday offer - Flat 15% off on both food and drinks (non-alcoholic) for students exclusively.
Don't wait! Head on as it is Mooooondaaaay!
Dump the Tuesday Boredom
Gone through a mundane weekday and prepping yourself for another toiling one? Yeah! My Chandigarh Di swaggy Janta, with the coming Tuesday, comes the boredom and tiredness of an exhausting day but this island bar with an open terrace lounge is there as your savior.
Brand New Tuesday Offers that 26 Boulevard has in store for you - The coolest live unplugged sessions that one can enjoy with the cool breeze and their wine in hand.
The open-air rooftop scene could unwind and relax anyone thinking to vent out their frustration. So, the best way to stay away from the Tuesday blues is a perfect family dinner and have a whale of time.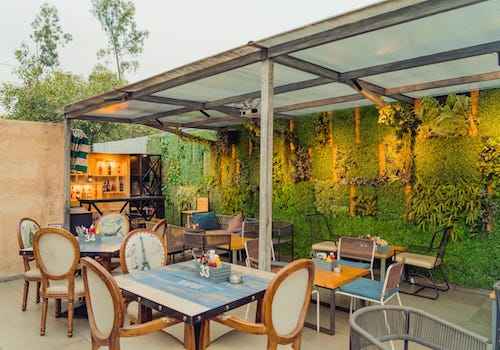 Make your plans this Tuesday with your mate or fam jam and re-energize yourself for the rest of the working week. *grin*
Wednesday Ka Jaam, Ladies Ke Naam
The trend of Ladies night to empower mutiyaars of the city has not been hidden from any of us. I guess women have copyrighted that the Wednesday would be theirs. Be it your cousins, siblings, mates, girlfriends, girl squad or girl pals, all of you just deserve a drink and a time to chill like never before, Ahemmm!
Well, good for ladies as 26 Boulevard has also saved Wednesdays for ladies and so women now have to pay for just one drink and get the second one at only Re 1. *Eye-popping offer*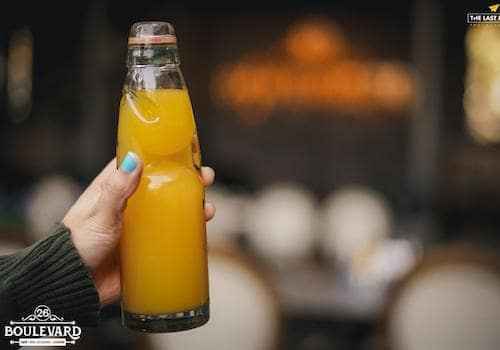 Explore the array of drinks, meals and have fun, my girlies! So ladies, drop at 26 Boulevard on every Wednesday night and treat yo'self fully.
Is Thursday Before Friday or Is Thursday 6 Days After Friday?
Some people see Thursdays just before Friday waiting for the Friday to come over and the weekend to start while some see Thursdays six days after Friday i.e. Friday is yet to come and sadly we will have to wait for the happening weekend.
Well, now every day can act as your weekend, your mood could be changed to party one without having to patiently wait for the Saturdays or Sundays. How?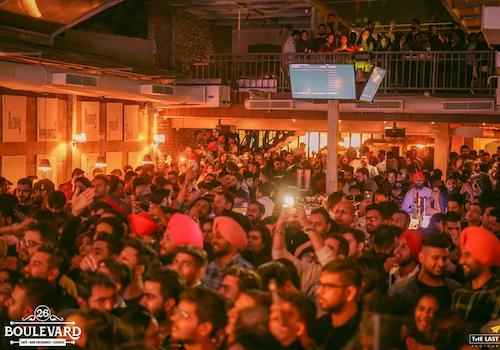 Needless to say that Thursdays won't be usual anymore with the Big Daddy of Bar Exchanges and that too without thinking to break your banks.
Offers for Thursdays include - Like Mondays, special for students, Flat 15% off on foods and non-alcoholic drinks so that you booze but without alcohol *wink*
Swag Se Karo Friday Ka Swagat
Aaaah! What a sigh of relief! Seriously yaar, these Fridays come with everything we want- Week off, the arrival of weekends, the happiness, the booze with no snooze and party, party, party.
Friday evenings give us permission to start the weekends with a bang. For that matter, 26 Boulevard brings up an amazing party time.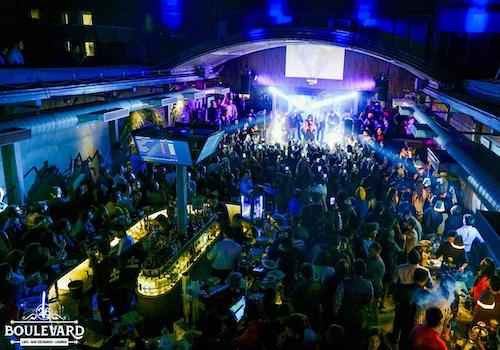 Take your Bae this Friday to 26 Boulevard and experience the all new theme party.
And if you are thinking that every Friday the concept remains same then you are wrong as with every changing week and perhaps the Friday, theme changes as well.
Hooray! B'coz it is Friday...
Nothing can beat Saturdays, truly!
Saturday = Party Day & henceforth it needs no introduction. Nothing could be better than having a fun night on Saturday with your clique. The talented artists of 26 Boulevard bring up amazing performances and DJ evenings along with them.
Enjoy with the in-house DJs and a couple of visiting DJs and party like it's your birthday. The place also brings the club theme, especially on Saturdays.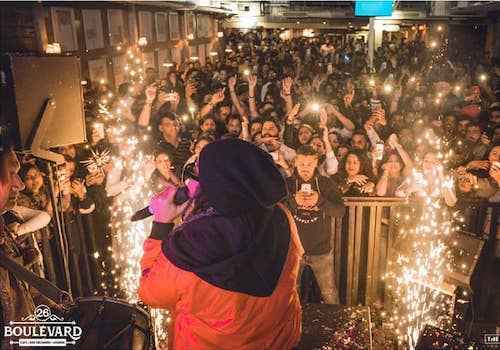 Drink, eat, dance as never before!
Sundays, book it for families - Nothing less, Nothing more!
The week has almost come to an end, you have enjoyed the complete week with your pals and gals and it's time to spread some happiness and have good times with your family.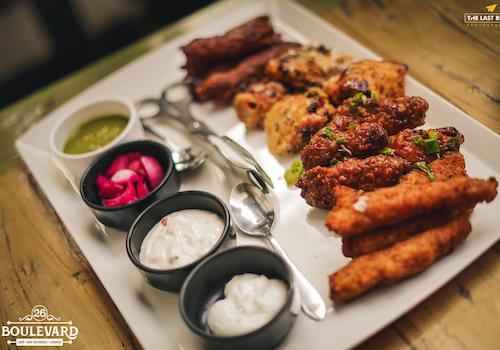 Sundays Brunches & Lunches in 26 Boulevard are undoubtedly meant for the families. Visit the place and avail some exciting offers and discounts.
Get Drunk & feel the HIGH power of weekdays and weekends with 26 Boulevard.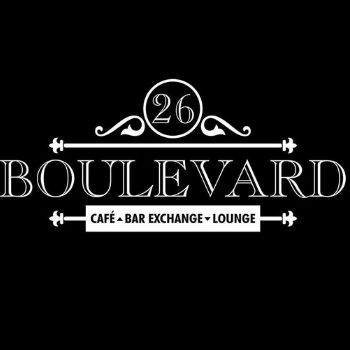 SCO 21, Madhya Marg, Sector 26, Chandigarh, 160019