Unwind In Nature At Shivjot Farm And Resort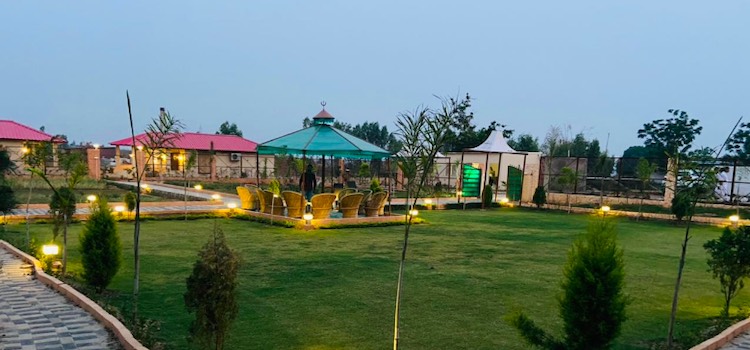 If you are looking out for a place that offers you nature, recreational facility, adventure activities, leisure stay, and delicious food all at once, check no more. Shivjot Farm & Resort is a perfect spot for any family get-together, romantic getaway, corporate event, and business meeting. Located around 20 min away from Chandigarh, this farm resort has everything one needs to detach from city life - open space, fresh air, and fun activities. So, if you are looking for an escape, there's nothing quite like this. The place offers peace and serenity while being surrounded by nature. Go here when you are looking to simply unwind and rejuvenate.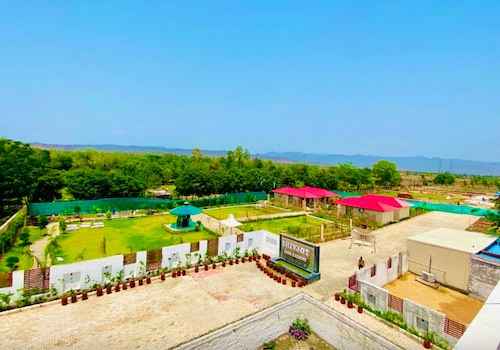 Do you like the sound of sprawling gardens and being close to nature? This farm stay resort has all of that and probably more. Surrounded by lush greenery, Shivjot Farm & Resort offers complete calmness and quietude. An ideal place to relax and rejuvenate, at Shivjot you can get a chance to explore the organic farm, take a walk in nature, or just simply laze around. This farm & resort has all that you need to forget your worries back at home and enjoy a relaxing getaway.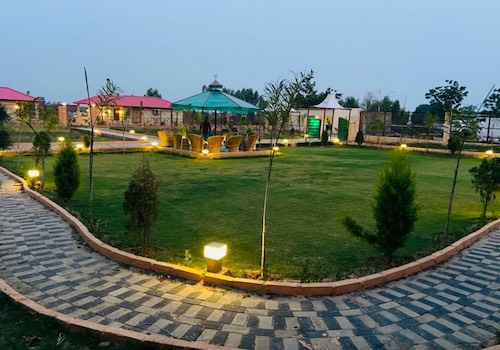 Wake up to a gorgeous view of the sunrise amidst the lush greenery and spend hours just watching the day pass, hearing the birds chirping, and seeing the beautiful peacocks. Or, we suggest you take a dip in their swimming pool, play a game of cricket or play indoor games like foosball or billiards. Don't you want to pack your bags and leave right away? And in case you are coming with your tiny tots, be assured that they will have a blast.
Live The Farm Life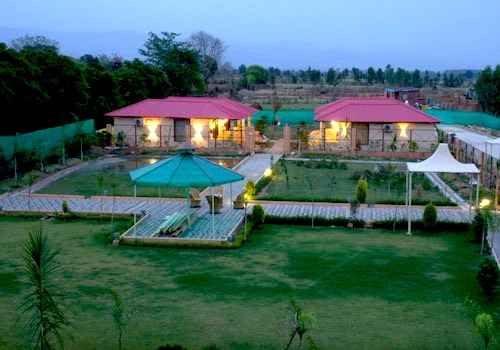 There is nothing quite like living close to nature, waking up to the sound of the chirping birds, and enjoying the 24×7 cool breeze. So, when here take a stroll on the farm while reading a fantastic book and sipping on a hot cup of tea. The farm resort grows its own organic vegetables and fruits in its own fields. Thus, all of the meals prepared and served are supplemented by the organic vegetables and fruits grown at the farm resort.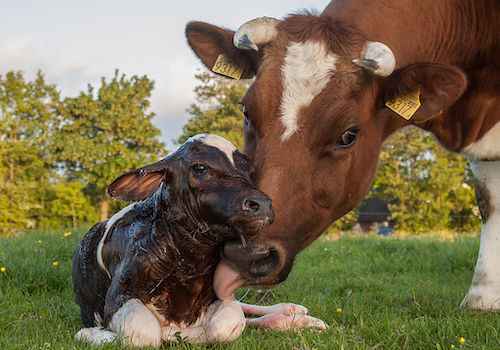 The farm resort also has an in-house dairy that provides fresh milk and also grows its own organic vegetables and fruits. Yes, you read that right! No farm is complete without cows and goats. So, make sure you say a warm hello to these animals. You can also wander around, lounge on the farm, climb trees, walk through plantations of the fruits and vegetables that grow on the farm, and even get your hands dirty while digging up dirt on the farm.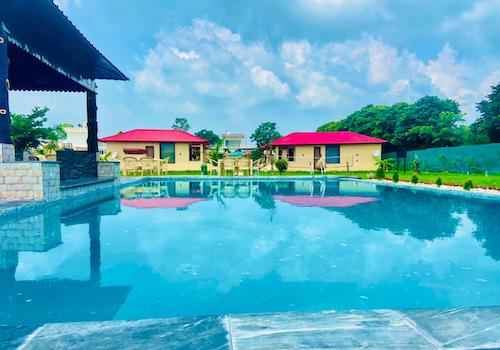 Shivjot Farm & Resort is well-equipped with all facilities and ensures your stay is nothing short of a memorable experience. They are always ready to serve a custom and unique guests experience with great satisfaction and reputation. The perfection of this resort lies in traditional values & modern hospitality and this is what makes them extraordinary.
Escape The City Hustle, Check Into Shivjot Farm & Resort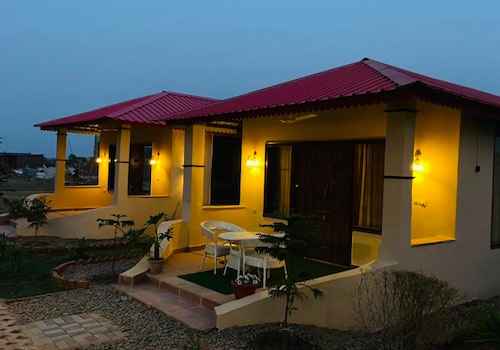 Shivjot Farm & Resort is situated near Panchkula and is enveloped by breathtaking views of lush green farms. The accommodation here is quite interesting and offers a great view of the property and the surrounding. There are many categories you can choose from while booking a room. They have modern tent rooms with lavish interiors that one just cannot get enough of. Apart from tents they also have villas with luxury interiors at their best and are ideal for a family get-together. Each room can accommodate up to three people, so take your pick according to the number of people accompanying you. And in case you are traveling in a big group, you can opt for their White house which comprises 4 rooms and a separate garden area.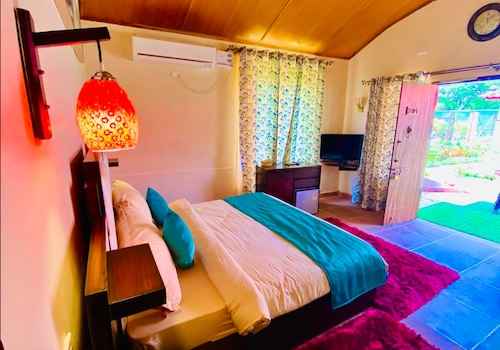 If you are wondering that this is about it, you are wrong. The resort provides a pool swim-up bar, a huge cricket ground, a fitness club, billiards table, foosball table, poolside dining experience, barbecue facilities, wi-fi facility, area for business meetups and conferences, a lush green lawn that is ideal for weddings, and a staff that is always a notch high when it comes to being prompt in service and turning your mundane stay into an extraordinary experience.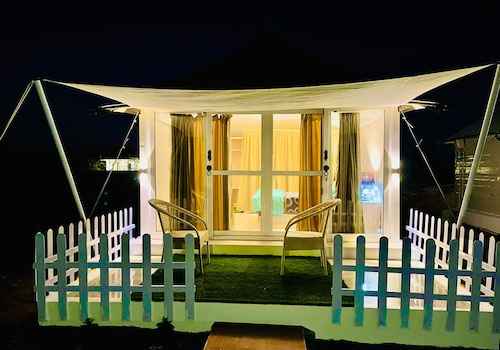 Disclaimer: Shivjot Farm & Resort is following the necessary guidelines with respect to safety and health. However, we suggest you maintain social distancing and wear face masks.

Shivjot Farm & Resort is an ideal place for a getaway on any given weekend, it makes you feel like you are far away from the city without actually having to travel a long distance.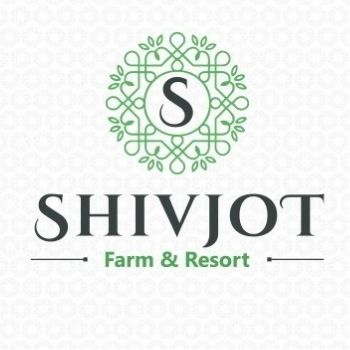 Bunga Road, opposite Shani Mandir Billa, Panchkula, Haryana 134118