From Shabby Plastic Cups To Cool Instagram-Worthy Bottles, This Original Milkshake Brand Really Knows How To Shake Things Up!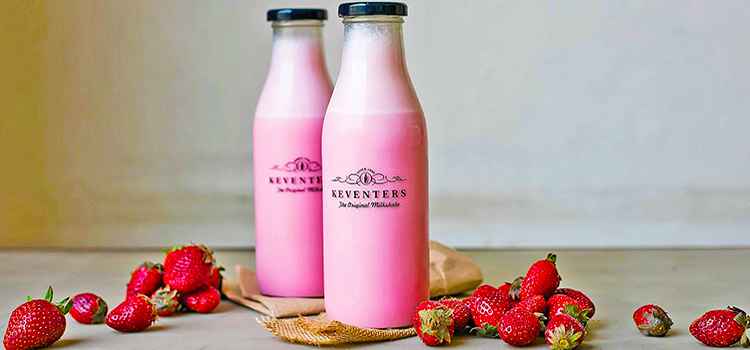 It's a fact that we, millennials, can go to any extent to appear uber-cool and swanky. For the love of Instagram and Twitter, the younger lot ends up promoting a number of brands without even knowing. Understanding the power of the younger generation and their need to appear absolutely cool, one man knew how to pull out a brand from its ultimate demise. Yes!
A brand that is now associated with swanky glass bottles that are used as souvenirs, Keventers was once on the verge of a total shutdown. Due to its old, archaic packaging and absolutely milkshakes, Keventers was almost over by the end of the year 2014. But, the efforts and experience of one man saved Keventers from meeting its almost certain fate. Meet Sohrab Sitaram: The Man Who Ditched The Plastic Cups And Turned Keventers into a Global Brand!

Keventers: The Original Milkshake's Journey From Zero To Hero

Originally started in the year 1920's, Keventers is a brand that was known for selling milkshakes. Edward Keventers, a Danish Dairy entrepreneur set up his dairy unit in Aligarh and soon expanded it into other cities as well. Once fully established, he launched its first dairy farm in Chanakyapuri, Delhi in 1925 by the name of Edw. Keventers Pvt Ltd. Soon the brand became popular for providing pure and good quality dairy products and milkshakes. Post-independence, the company's ownership went to Krishna Dalmia. At that time, the company provided milk products to the Indian army and milkshakes were sold in shabby plastic cups.
However, by the 1970's the business growth stagnated and Keventers somehow kept afloat without contributing much to the F&B industry. Post that, with the brand dying each day, there was very little hope left and it was evident that the brand wouldn't survive. Even the repeated efforts by the younger generation of the Dalmia's like bringing the classic milkshake recipes back and trying to promote the brand couldn't pull revive the fizzled out the name. Their biggest flaw was their own target audience, the older generation. And thus, Keventers was dying a slow death.
Cut to 2015 and Enter Sohrab Sitaram: Like a breath of fresh air, Sohrab Sitaram brought more than 16 years of experience, knowledge, and networks to Keventers along with his never say die attitude courtesy his father's army background. Sohrab already was a popular man in the F&B Industry and had lead many restaurants to success like Laid Back Waters, Tabula Rasa, Chi Asian Cookhouse and Chatter House. Being a powerhouse of energy and unending knowledge, he began his journey with Keventers as the CEO and brought the brand back to life.

Want to know how he did that? Read on!

Goodbye Plastic Cups. Hello Cool Glass Bottles: Keventers Game Changer
From day 1 Sohrab focused on the right audience: The Millenials. The younger generation was obsessed with social media and it is this social media that would help make the Keventers cool again. He came with his guns blazing and did away with the awkward plastic cups in which the milkshakes were served. Also, he introduced paper straws instead of the plastic ones to save the environment and also to cut down the overall cost. Now, the milkshakes were being served in Retro glass bottles along with paper straws. Apart from this, the classic recipes were fused with a lot of new experimental flavors and new recipe of milkshakes were put in place. With a unique array of colors and flavors, Keventers was all set to take the F&B Industry by a storm in a new, improved and energetic way. The first store after Sohrab as CEO opened at Select Citywalk in Saket, New Delhi
And that was it. The younger lot went crazy. A frenzy began with reposts and innumerable Instagram uploads. Not only did the younger generation love the glass bottles, they even loved the new flavors of that Keventers brought forward. Not just this, the glass bottles were kept by people as souvenirs and they seemed to become a connectors item. With so much buzz being created by one outlet, the word started spreading and Sohrab decided to add more outlets. In the financial year 2015-16, Keventers closed with a staggering revenue of 4 crore rupees, just by going back to basics and updating them to meet the customer needs today. Now, that's a success story that you don't see every day.
Post this, Sohrab decided to launch a franchise model in order to bring more finances for growth and expansion. But, he kept the basic principles for franchises the same. Keventers would provide the store design, bottles, recipes, and the syrups but the store owner would procure milk and ice cream locally. It was the simplicity that got Keventers to a place where it has over 180 stores all over the world. Each state in India and abroad has its own signature design for the glass bottles. Speaking to team ShoutLo Sohrab exclaims, "Having glass bottles was very expensive, the bottle became the hero of the brand- Every state has its own bottle design- be it Dubai or Nairobi, we built a connectors Item." It was the switch from awkward plastic cups to retro glass bottles that changed the Fate of Keventers and this well-thought idea by Sohrab resuscitated a completely dead brand!

The Original Milkshake: The Road Ahead
Having already crossed the 100 crore brand value under the leadership of Sohrab Sitaram, Keventers is now a globally recognized company in the F&B Industry. Planning to expand it to other parts of the world like Nepal, West Asia, Switzerland and London, Keventers has left behind its bad experience of the past and has learned valuable lessons for a bright future under the leadership of Sohrab Sitaram. He plans on opening 100 more outlets across the world by the end of 2019 and is working on growing the franchise model. With his undying zeal, energy, tack, and knowledge, Sohrab intends to take Keventers to the Zenith of success and we, at Shoutlo salute him for turning the brand around. The story of Keventers, an Indian Brand, is such a huge inspiration for the younger lot. What's even more inspiring is how Sohrab and his strategy turned a dead F&B brand into a staggering success. That alone deserves a huge round of applause!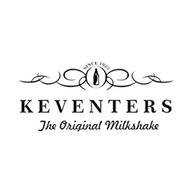 Elante Mall, 178-178A, Purv Marg, Industrial Area Phase I, Chandigarh, 160002