Rejuvenate Your Senses With Spa Kora: Chandigarh's Ultimate Destination For Relaxtion!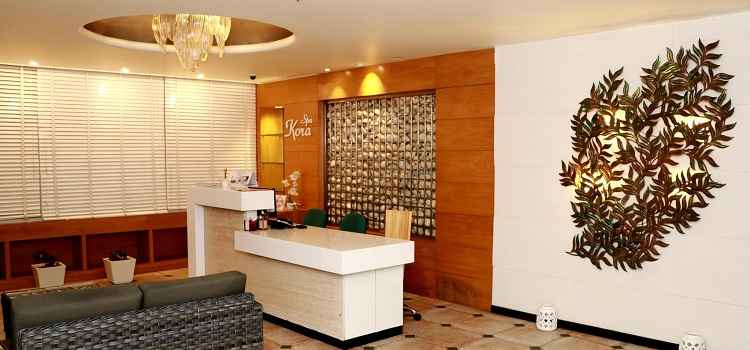 Are you tired of your 9 to 5 routine? Is your work stressing you out? If yes is your answer, then it's time for some relaxation. Usually, we all get so engrossed in our daily routine that we tend to take ourselves for granted. But hello Chandigarh di Heeron, and ohna de veeron, it's time to pamper yourself and rejuvenate your senses with a spa that promises us, Chandigarh wallas, the best and most pleasurable experience.
Yes! Folks we, at ShoutLo, bring to you the new address of relaxation in Tricity!
Spa Kora: Experience Nirvana in all its glory!
Located in the heart of city beautiful, Spa Kora is one of the grandest and lavish spas that offer unadulterated relaxation for all its patrons. A perfect amalgamation of leisure and luxury, Spa Kora, boasts about the fact that its spa sessions are absolutely in line with South-East Asian Healing traditions that make one feel relaxed and rejuvenated to the core of their being. It is renowned for its well-trained and expert masseuse who's magical hands can transport anyone in the world of complete bliss. Feeling relaxed already??
Hold on...This is just the beginning!
Spa Kora is well-maintained and is gorgeously upholstered to emulate the aura of calmness and to create an ambiance of luxurious serenity. The spa is not only spacious but also offers 5-star facilities like a steam room, single spa rooms and couple spa rooms to add the zing to spa sessions. The products used by this spa are all premium and branded and are sure to make you feel pampered. From the aromatic essential oils to the after facial kits or pedicure gels and many more products, each item is handpicked by the spa therapists who have the industry experience from 5-star spas across the globe.
Indulge in Spa Kora's Fantastic Full Body Massages!
Spa Kora, with its expert staff, offers top of the line facial and body treatments that are an absolute delight to be enjoyed at the end of a tiring day. One can opt for various body massages and body wraps like Swedish massage, Balinese massage, aromatherapy massage, chocolate wrap and many more pleasurable body spa experiences. Their Signature Deep Tissue massage is the best body treatment and shouldn't be missed at all.
Couples that want to reconnect with one another and want some quiet time together, can opt for full body couples massages. Apart from body treatments, Spa Kora also offers other beauty services along with head massages, foot reflexology, pedicures and manicures to target specific areas and give them the required attention. Their courteous staff ensures complete privacy during the spa sessions and no one is allowed to enter the spa rooms. The post-session refreshments offered are delightful and make for an unforgettable experience!
Get that gorgeous glow with Spa Kora's Fabulous Facials!
Spa Kora's facials are one-of-a-kind and one can pick from O3, de-tan or skin-brightening treatment and experience a breathtakingly beautiful glow on their skin. The most amazing thing about their facials is that their expert staff uses separate kits for each treatment. Yes, you heard us right! Spa Kora's therapists recognize the fact that each facial is unique and one glove doesn't fit all. Thus, for each facial a separate kit is used to ensure that hygiene is maintained and there is no adulteration. Doesn't that sound amazing??
If that isn't enough, then there is more to come!
5-Star Relaxation at Pocket-friendly Prices!
Spa Kora's goal is offering top quality services with complete transparency at an affordable price. Their spa treatments are competitively priced with body massages starting from just INR 2500 and facials starting at INR 1500. They also offer couples massages starting from INR 5800 which includes body massages for 2 people along with sauna and bath. If you want to impress your lady-love or just want yourself to have a day off, then opt for any of the spa treatments and be assured of a memorable experience!
Special Offer: Spa Kora is offering 50% off on all its services for first-time visitors. Hurry Up!! Don't miss the chance to enjoy a comforting and soothing experience at Tricity's Premium Spa!
Drop in at:
Spa Kora, SCO 180-187, 2nd Floor, Sector 9C, Madhya Marg, Chandigarh
Timings: 9 am to 9 pm (open 7 Days)
Book your appointment at 0172-5077770

Don't waste any more time and Indulge in an unforgettable experience with Spa Kora!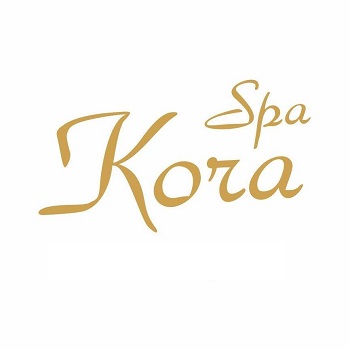 SCO-180-187, IInd Floor Sector, Madhya Marg, Sector 9C, Chandigarh, 160009