Tickle Your Funny Bone At The Best Comedy Clubs In Hyderabad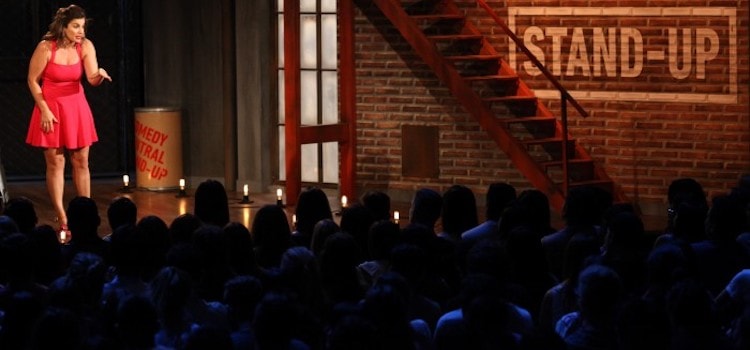 In the modern metro city of Hyderabad, with their busy schedule and monotonous day to day life, people have forgotten how to laugh and how to enjoy small moments. Work pressure is increasing day by day and stress level among people is all time high! Well, the simplest solution is a little laughter. As rightly said, laughter is the best medicine-it reduces stress, increases immunity, releases endorphin which maintains our overall well-being. Luckily, there are people who understand this and are working towards this cause. Well, I am not talking about in any doctor or social workers but the comedians and comedy clubs of Hyderabad! However, given the benefits, they are no less than any doctor or social worker. So to maintain your health or to have just a good time with your friends here are a couple of things you could do.
Hyderabadass Comedy Club
Situated at Heart Cup Coffee, it is the best comedy club in Hyderabad. It hosts an open mic in Hinglish on every Monday and on Wednesdays it alternates between English and Telugu. Apart from this they even have weekend specials and also conduct Comedy Showcases from time to time. They have been able to land big names like Daniel Fernandes, Atul Khatri, Nitin Gupta, and Abish Matthews.
It's not every day when a comedian creates magic on stage but here in Hyderabadass Comedy Club, one of the performers literally does magic on stage. The illusions and wizardry combined with humor and banter enchant the audience and leaves them with a memorable experience. So next time you go for coffee, don't forget to book your tickets and share your coffee over laughter.
Location: At Heart Cup Coffee, Plot No.1179, Rd Number 45, Jubilee Hills, Hyderabad
Timings: 7:00 pm to 11:30 pm
Funny Side Up
With a motto of 'Let's put a smile on that face' Funny Side Up ensures that every café in Hyderabad echoes with laughter from time to time. Like its name suggests, the group brings out the funny side up of the everyday scenario using sarcasm and humor as their key instruments. If you're a bit conservative, I'd advise you to abstain from their shows as they don't spare anyone. Not even the audience! They are not just another comedy group that comes up on stage with a prepared script; they make sure to involve the audience and you go back with happy tears. Not only do they perform, but they also encourage and promote new talent via open mic.

One can catch their performance at cafés like Mocha, Chit Chat Chai, The Coffee Cup, etc. and tickets can be easily booked via BookMyShow.
Laugh It Out Club
Probably the oldest Comedy Club in Hyderabad, it hosts weekly comedy nights providing like they would like to say, is "Exclusive not Excluding" experience. Laugh it out Club gives you the one of the most premium experience. It is just not about the stand-up comedy but an overall experience from ambiance to food and everything else. They bring in some of the best Indian as well as International act to the city and promises the best night with food, drinks, dance and of course some humor. They perform mostly at Novotel Hotel, HICC Complex, near HiTech City and reservations can be made easily through their
Location: Novotel, Hitex, Hitech City, Hyderabad
What More?
Now if that's not enough for you and you crave for more, well you'd be happy to know that that's not all that Hyderabad has to offer. There are many more comedy shows and comedy nights-though not very regular- being organized at various locations and places - one of the best examples is the Melbourne International Comedy Festival Roadshow. The only catch is that you have to keep an eye on them. Besides this many pubs and cafés like Heart Cup Coffee, Vapour Brew Pub, The Fisherman's Wharf, Chit Chat Chai, and The Coffee Cup organizes comedy show from time to time. Just keep a check on their Facebook page and you'll find yourself with good wine and dine along with some laughter.
Hope this article would have a created a tickle in your funny bones and next time you feel stressed or bored or just want to have a gala time with your friends, you know where to go.
Take out some time from your busy day and hit to these comedy clubs in Hyderabad, because life is a little better when you're laughing.