GEN'S Startup Huddle Chandigarh Kicks Off With Great Enthusiasm At Chitkara Innovation Incubator!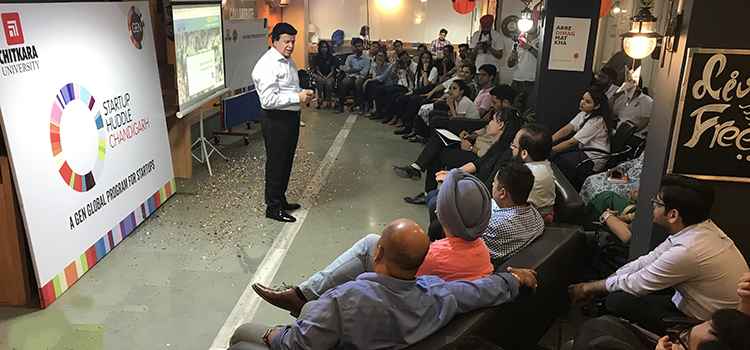 With a promise to promote and develop entrepreneurial ventures, GEN'S Startup Huddle kicked off with great enthusiasm and energy at Chitkara Innovation Incubator on 18th July 2018. With over 60 guests from an experienced Startup Community, the event was a success and was an engaging ceremony for the aspiring community of entrepreneurs. With a promise to hone the entrepreneurial skills, The Global Entrepreneurship Network had decided to launch for the First Time in India, a program for the development of entrepreneurs. With Startup Huddle Chandigarh, it set the base for a great future!
The occasion was graced by Dr. Ashok Chitkara, Chancellor, Chitkara University who motivated the budding entrepreneurs with his encouraging words. The event was organised by the official organizer of Startup Huddle Chandigarh, Sumeer Walia, who is also the director for Chitkara University Centre for entrepreneurship and education development -CEED.
Generation Next's Promising Entrepreneurs Present Their Ideas At Startup Huddle Kickoff!
Two dynamics entrepreneurs, Ms. Vineet Saini (CEO & Co-Founder at Comparometer) and Mr. Manan Majithia (Founder – Youcare ), presented their startups in front of the Huddle community. Both discussed their ideas for 6 minutes each and, then, had 20 minutes each to answer questions from the audience. Each of the entrepreneurs was clear about their vision and knew exactly what they wanted to state. With a hope to succeed in their respective entrepreneurial ventures, each entrepreneur displayed great zeal and commitment to their idea at Startup Huddle!
Two Different Ideas, One Goal To Pioneer Something New!
Vineet Saini's Comparometer is the finest product discovery and price comparison website in India whereas Manan Majithia's YouCare is a health startup which provides trained caregivers for supporting infants, elderly and bedridden people. You Care has grown from a single person to a team of 40 people in one year and is also looking for scaling up to other cities. Both of the entrepreneur in their 6 minutes presented their vision and mission at this Huddle at Chitkara Incubator and were encouraged by the huddle community.
Both wanted different things from the startup huddle community. YouCare was seeking to create better pick and drop facility under unusual circumstances for its caregivers and to provide employees with permanent payroll, tech support for surveillance of employees. On the other hand, Comparometer was looking for 25-30 thousand USD dollars for further scale up and is looking for a good team to add to their existing team. Overall, at the Startup Huddle Chandigarh, both entrepreneurs were looking to scale up their ventures and were seeking suggestions from the experienced members of the community. Thus, the goal of Kicking off Startup Huddle was achieved!
Next Stop For Entrepreneurs of Tomorrow: Startup Huddle, Mohali
Thinking you missed the opportunity? Don't fret entrepreneurs! Gear Up for Startup Huddle Mohali on 25th July 2018. So, if you are an entrepreneur who is seeking guidance from leadership then gear up for the next Startup Huddle. The next startup huddle is coming up at Mohali, Punjab at EXPLORE HUB, Chitkara University followed by another Startup Huddle Chandigarh in the third week of August. So, get ready to Scale up your ventures at GEN'S Startup Huddle!
Give your Idea the support of Startup Huddle and get Ready to Scale up your venture!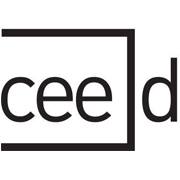 Panchkula,, Bhainsa Tibba, MDC Sector 4, Panchkula, Haryana 134114