The 9 Ways Travelling Makes You Smart and Wise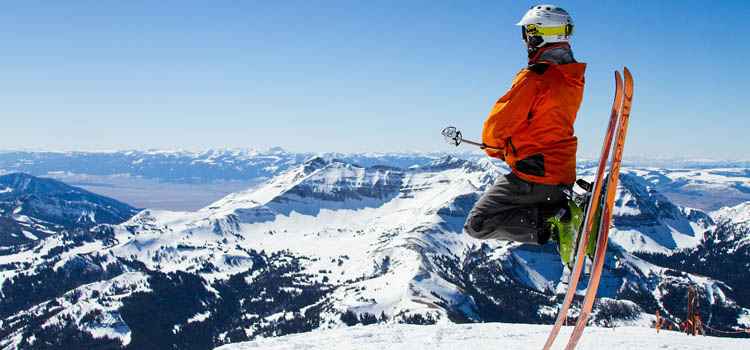 Being smart or becoming smart isn't just about commercial success or sarcastic wit. It's not an American sitcom that aired on prime time so that you would watch it to laugh off a hard day. Being smart is a way of life. It involves a lot of virtues that cannot come with just a go-getter attitude or out of a self-help book. It has to come from within. You have to go through a whole churning of mind, body, and soul. You have to endure the raw power of the world to become that smart.
Team ShoutLo share 9 ways how traveling makes you smart and wise:

1- Quick Decision-Making

It starts with making a decision. A choice to move out of your comfort zone and bear it all out come what may. It is the test of will, mind, and prejudice. But at the end of it all, it is a beautiful experience called travel. Only those who have been there and done that will understand what the description above means. Because they know what this probably insignificant activity that is just going from one place to another did to them.
2- Meeting New People

The one good thing about traveling is that it lets you come across people, culture, traditions, food, ways of life you may have never come face-to-face before. There is a sense of mystery in traveling as you do not know who you're going to meet, become friends with, develop a life-long rapport etc.
3- Charting the Unfamiliar Route

So you book a ticket. Get on a flight/train/bus. You have a thousand thoughts racing through your mind. Is it okay for you to travel? Will the place you stay be comfortable? Will you get lost? Will you lose your money? Will there be wifi? How barbaric isn't it? But all that will be shattered. Shattered pieces of disparate mind garbage. Because when you reach your destination, you are there and there is no looking back. You might as well move forward and see what's in store in this unfamiliar land. And this, ladies and gentlemen, is what is the first level is to being smart. A small test of endurance. And this will never have wronged you.
4- Welcoming New Perceptions

A new sky and a new landscape can change so many preconceived notions one possesses. You probably thought everything you read about in those reviews on travel aggregators and Facebook was true. But apparently not. You drop your jaw in awe of the new landscape. Be it mountain be it plain, be it a forest or white sands by the beach. It is not your comfortable reclining sofa that you watch TV with. The raw beauty of nature teaches you to get off your throne on to your feet to enjoy the little things.
5- Opening up to New Experiences

Upon becoming humble your mind opens itself to new experiences. You want to try something new, meet new people, eat their food, dance and make merry with them. You will sleep in a forest, jump off a cliff, fly with the boards and even tease death. At this juncture, you will realize how closed you have been. How protected you have been. And you will dance to the tunes of your heart under the stars with strangers you met accepting that credit cards cannot buy happiness.
6- A Renewed Thought Process

It is during this time, also, when you will realize that life is not always what you thought it will be. Of course, there are going to be bad apples. What did you expect a bed of roses? Everything from the language to the people you meet to the room you stayed in, are all different from what you perceived. There are people who are going to try and cheat you for your money, take advantage of you. Your room might be dirty. Even you will get carried away in your excitement and lose to some of these tricks that are thrown at you. But you will survive because you have learned to adapt.
7- Memories to Look Back On

When it all comes to a close you have a whole lot of stories to tell and many memories to cherish. You will possess friends to meet and a family to love. Every single thing that you endured would have touched you. You will not realize that immediately. They will exhibit themselves in the days to come after your journey. And you follow your heart more and learn to love life in the little things.
8- Coming Back Anew

But at the end of the journey when you get on your transport to return home you will look back. And you will see that you have left a little bit of yourself wherever you have been. And the person getting back home is not the same as the one who left home.
9- Rush of Humility

You have been humbled, made to accept and adapt to the curves of nature. Which eventually makes you welcome change. And anyone who can humble themselves to, adapt to and accept change is the smartest person there can be.
So, what is stopping you?