No Reason To Keep Calm As The Brew Estate Is Now Open In Panchkula!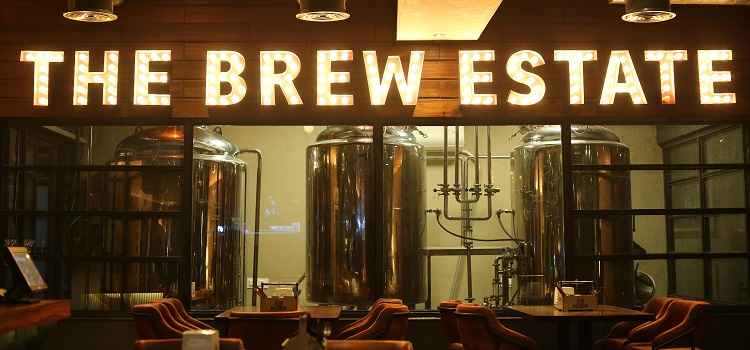 We all agree with the fact that life is too short and if you are beer lover then life is even shorter to drink bad beer. Craft Beer is by far the best and the most intoxicating concoction created by mankind and we, Chandigarh walas, couldn't agree more. When it comes to craft beer, we Punjabi's crave for the freshest and the best brews in the region. With so many breweries opening their doors to Beer Mongers, there is only one chain of microbreweries that has carved its niche as the region's largest and finest brewery on the block. Any guesses?
Yes, it's none other than 'The Brew Estate'. With already 3 outlets up and running across Tricity, The Brew Estate is back with a bang with yet another rocking outlet in Panchkula.
Bottoms up with The Brew Estate Panchkula!

With its rockstar brewers from Belgium and Germany, The Brew Estate Panchkula is definitely the largest brewery in Tricity. With 4 floors, decked up with bespoke cafe style interiors, this new outlet absolutely spectacular and is the perfect place to relax after a long, hectic day. The ambiance of this new outlet is just absolutely out of the world and is sure to become one of the hippiest party lounges in Tricity!
4 Floors, One Beertastic Experience!
Brew Estate Panchkula has a humungous sitting area and can host over 380 booze and food lovers at the same time. Each floor of Brew Estate's new outlet is upholstered tastefully to give the uber cool vibes and to create an electrifying ambience for all the party lovers. The ground floor has one of Tricity's largest sitting area and has huge projector screens so that you can enjoy your favorite matches while partying with your mates. This is the only microbrewery in the region with a lift so that you never spill your drinks as you go up and down. *winks*
The first floor is endowed with a rocking DJ console to play the best of the best numbers for all the booze lovers in the house along with an aesthetically designed outdoor smoking area which provides a lush green vibe. The second floor opens up into a humungous Live Kitchen, where delicious and mouth-watering delicacies are curated right in front of your eyes.
Coming to the USP of this new baby, Sky Bar. The third floor is designed as the best and Tricity's moat well-stocked "Rooftop Bar" and is sure to steal your heart in a jiffy. Enjoy a drink with your friends' right underneath the stars and party the night away!
Badi Baatien, Main Mudda: In-House Craft Beer
Coming to the holy grail of all beer mongers, the craft beers offered by this outlet are by far the best zippy malts in town. Their rockstar Brewers from Belgium and Germany makes sure that the in-house brews are to die for. Brew Estate Panchkula's craft beer is nothing like you ever tasted and once you find your muse, there is no stopping then. The 4 oh-so-effervescent flavors offered by them are Rocky Road, Home Run, The Brew Estate no and Wheat Wine Beer. Go ahead and take your pick beer lovers!
Swad se Swagat: Gorge on lip-smacking Food!
Don't we all love seeing our food being prepared right in front of our eyes? If yes, then Brew Estate Panchkula's live kitchen is sure to make you crave for more. With an array of delectable snacks and dishes, this new outlet, promises a gastronomical delight that one has never experienced before. Some of the most luscious vegetarian delights like Beer Kanda Rings, My Mom's Salad, and Roasted Beet & Peas Burger are not just filling but go really well with the Trippy Lagers. While the sumptuous non-vegetarian appetizers like Beer Chicken, Chettinad Fish Finger, Murg Parcha Kabab and many more are sure to wreak major havoc on your taste buds and make you crave for more. All in all, if you head to this new outlet, be assured of the ultimate food experience!
Brew Estate Panchkula has surely given the party hoppers a new party equation.
Food+ Enthralling Ambience+ Intoxicating Drinks + Rocking Music = Ultimate Happiness!
It definitely can't get better than this folks!
Party Haven: SCO 351, Sector 9, Panchkula
Contact: +91 7851000005
For party updates, follow: BrewEstatePanchkula
So gather up all your veers and heers and set your GPS to the most amazing Microbrewery in town!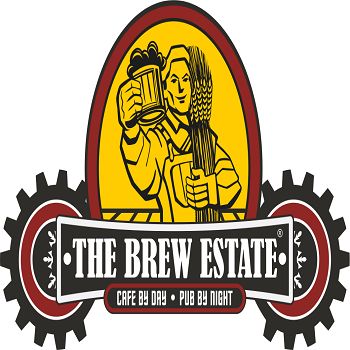 Sco 351, Sector 9, Near Sagar Ratna, Panchkula, Haryana 134109